Is Copilot the best AI companion out there? Help us find out by answering a couple of quick questions!
The constant evolution of AI tools has made creating stunning artwork more accessible than ever before, no matter how creative you are. Even though that is the case, usually, AI art generators require you to create an account or go through a long login process, which can waste a lot of time when added up.
This can be unpleasant, especially when exploring other excellent AI art generator tools. As almost all industries have been revolutionized by AI, some fantastic tools are available. We recommend that, whenever you have the time, you explore AI art generators for game development or some great AI generators that can be used commercially.
Even more, choosing the best free AI art generator without login can be daunting if you're unsure what you're looking for, but we've got you covered.
It's incredible how easy it has become to start an AI-powered Etsy business, make great AI-modeled apparel, and earn from your creations, so don't hesitate to try them out.
Other useful tools in the field of AI art include AI art generators for fantasy characters, allowing you to create immersive virtual worlds and even create amazing AI-powered tattoos with just a prompt!
We are very excited to see where this industry will lead us, so let's dive into the topic of this guide.
We will explore some of the best free AI art generators without login, which allows you easy access, no registration process, and excellent results, so let's see what our research has brought to light.
Which Are the Best AI Image Generators Without Registration?
1. Perchance AI Image Generator – Best-Overall AI Image Generator without Login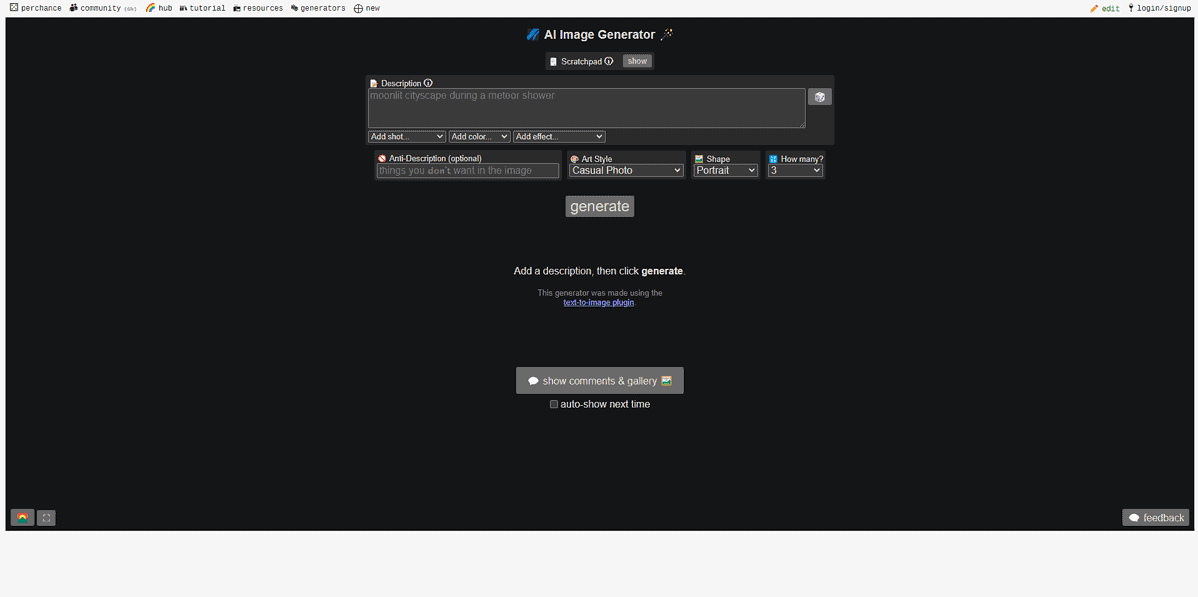 Perchance AI Image Generator is one of our top picks for some of the best AI art generators that don't require a sign-in, and it offers some great options for any user's needs.
This tool works by text prompts and allows you to easily create art without losing yourself in countless useless options and confusing menus and sub-menus, making it accessible to users of all experience levels.
As you can see below, to start, all you have to do is write a text prompt, or if you're out of inspiration, click the dice icon next to the prompt area to create a random prompt. We did just that below.

Afterward, you can choose from various options on the page to tailor the prompt to your needs. You can do so by selecting effects and colors, adding an anti-description, and even choosing from a wide range of art styles, which you can see below.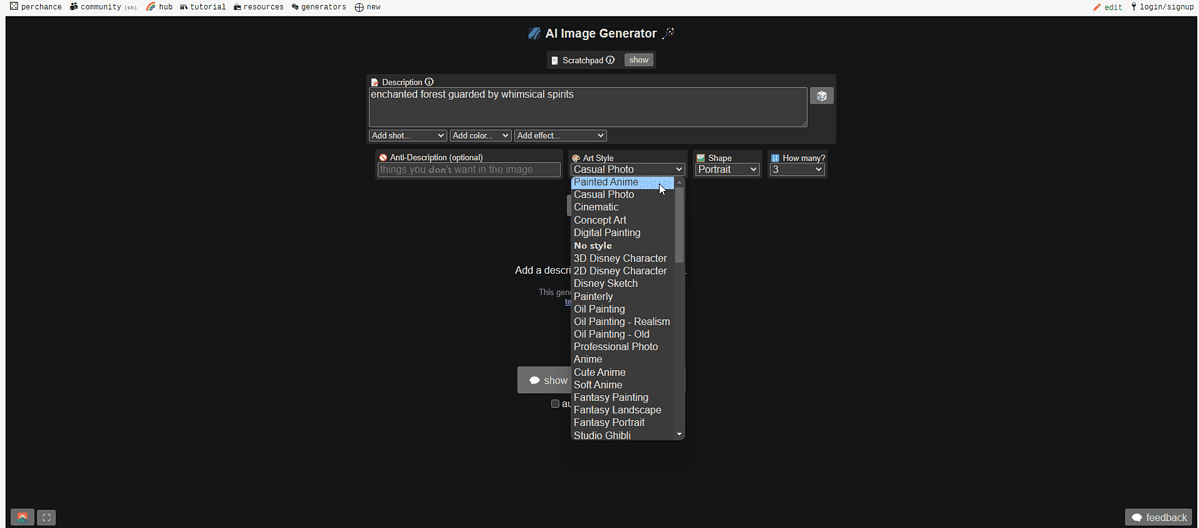 This tool is free to use and doesn't require you to waste time creating a profile, logging in, or signing up, thus removing all the barriers to your creativity.
This AI art generator uses the Stable Diffusion text-to-image model, which is well known for its ability to create unique, high-quality images from various categories. Whether you want to create art, photos, drawings, anime, cartoons, or more, this powerful tool has you covered.
After choosing all the options, you can click Generate and explore the results. Below is an example of the results obtained using the prompt presented above.
We recommend that you turn off your adblocker for this page if you want to use the tool freely, as otherwise, the page will refresh every 60 seconds, as mentioned in the pop-up message below.
Whether you are interested in creating art, photos, cartoons, drawings, anime, or more, this tool provides easy access and simplifies the process of AI art generation.
Pros
User-friendly interface
Can create unique collages
Wide range of artistic styles
Great customization options
Cons
Image quality may not be photorealistic
Some users might find the interface confusing
2. Stable Diffusion AI Art Generator – Produces High-Resolution Artworks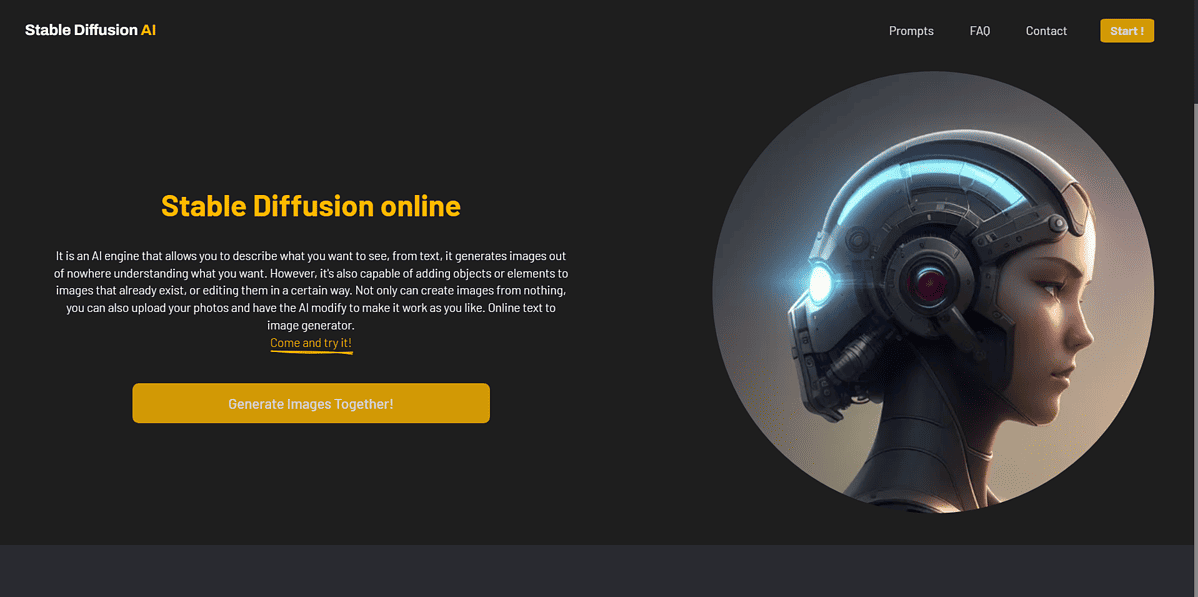 The Stable Diffusion AI Art Generator is another groundbreaking tool that can help you generate fantastic art and doesn't require you to sign in to the service or create an account. You can generate high-quality images with exceptional realism, making the visual creation process a breeze even for beginners.
The level of customization offered by this tool ensures that it can adapt to a wide range of art styles and preferences, no matter if you want to create abstract art or realistic portraits.
To simplify the process even more, this tool provides access to a wide range of prompts using the Prompts Gallery.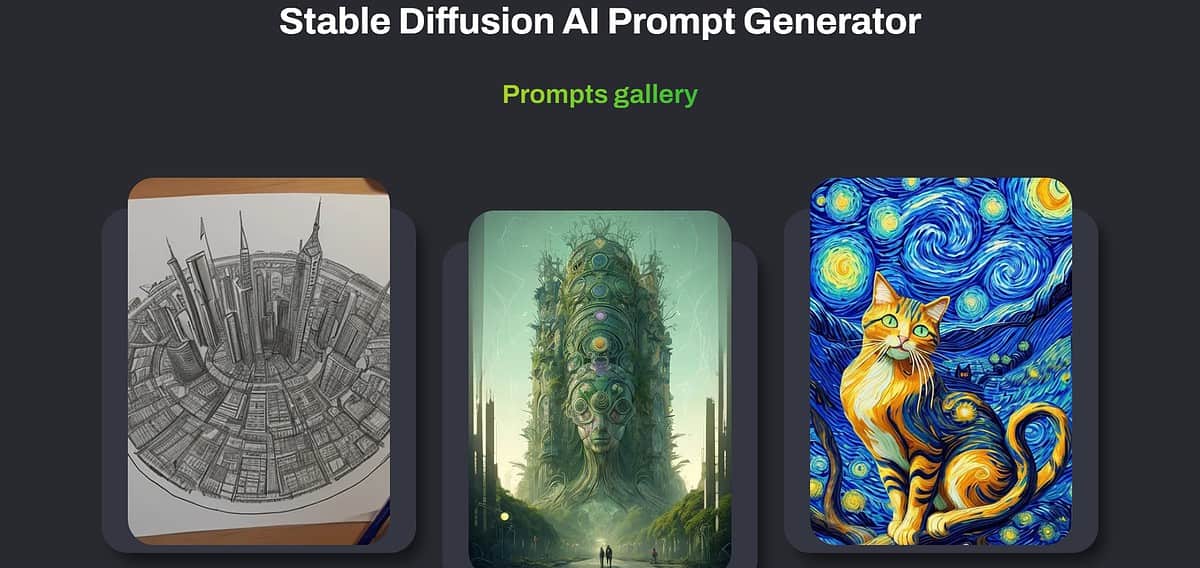 This helpful feature lets you see the prompts and the results they produce, allowing you to tailor your text prompts for exact results.
After researching what kind of images specific prompts generate, you can scroll down and describe the image with a text prompt and then add a negative prompt, which removes any particular elements from the results.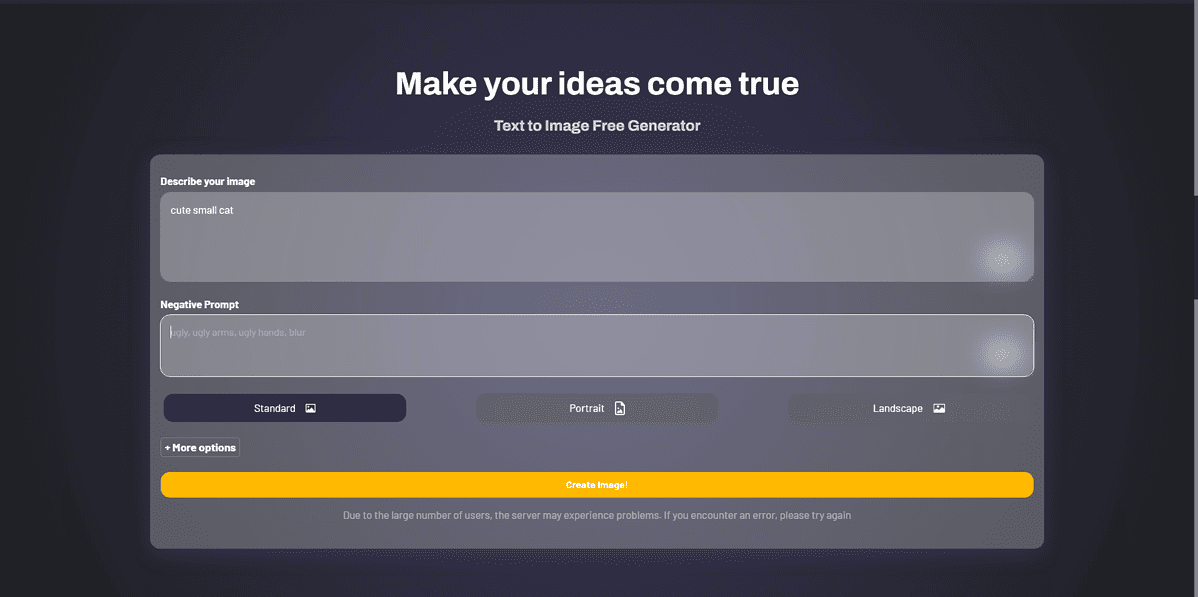 You can also choose if you want the result to be a standard image, a portrait, or a landscape, making it easier to customize the results.
Clicking on the +More Options button activates a drop-down many, providing other useful settings, like choosing the sampler, seed, steps, and even iterations.

Below, you can see the result of the prompt we used to test this software.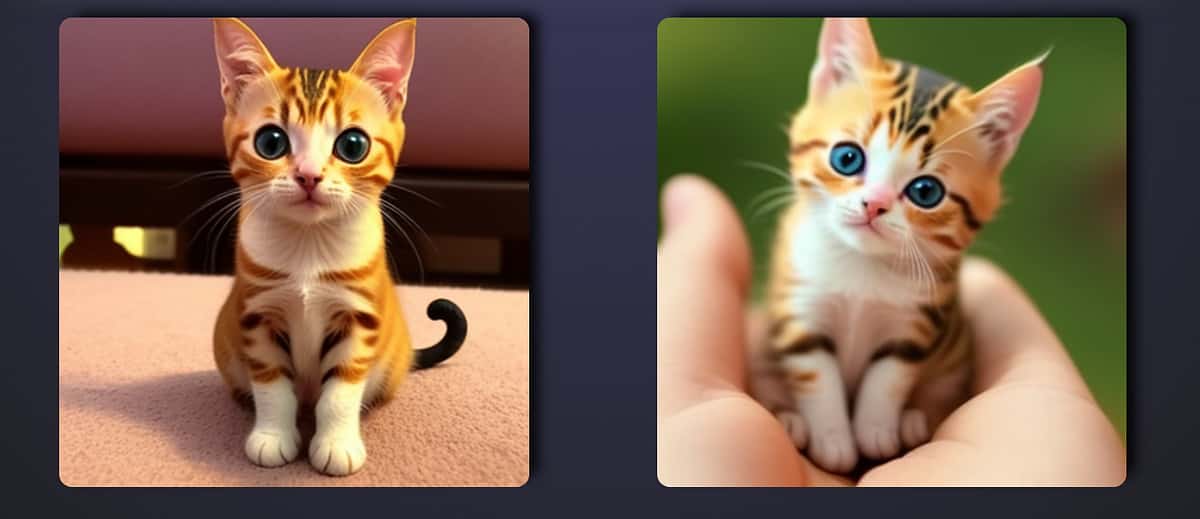 As the name suggests, this tool can offer stability in generating images for users of all experience levels and produces fantastic results, so try it out today!
Pros
User-friendly and modern interface
Access to an extensive database of prompt examples with presented results
Good customization options
High-quality results
Cons
More customization options would have been useful
A selection of AI models would add to the creation experience
3. Artbreeder – Great Collaborative Machine Learning Art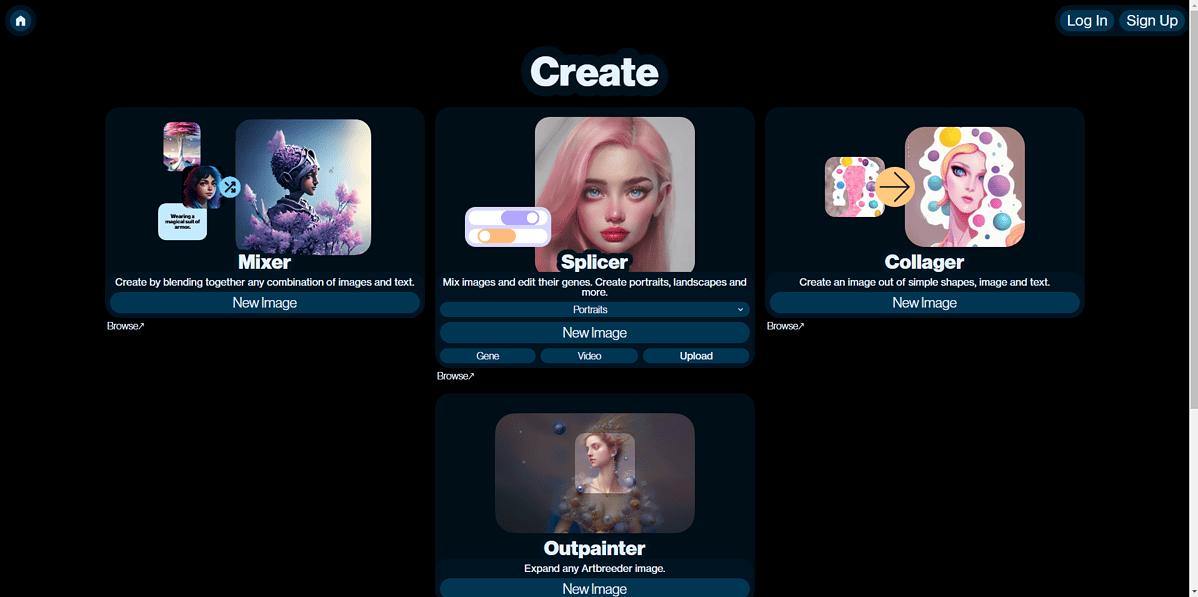 Artbreeder is an AI-powered platform that offers users multiple ways of using its powers by allowing users to generate and combine images to create amazingly fresh art.
This new way of using AI includes various tools, which we will discuss below, but we will start with the built-in Mixer feature.
As seen below, the Mixer feature is activated by clicking the New Image button and inputting two separate text prompts that can be combined.
If you want to customize this prompt even more, click the + icon and choose from the options below, including adding an image to the mix.
As you can imagine, having these options in a powerful AI art generator that doesn't require a profile is impressive. Below, you can see what the prompts written above have as a result.
The results are of excellent quality, and the resulting images combine a cat and a dog, as we requested.
The other features included on this great AI platform are a Splicer, which allows you to mix images and edit their characteristics; a Collager, which can create images out of simple shapes; and Outpainter, which, as the name suggests can fill in the background of an image to make it bigger.
It is safe to say that using Artbreeder to create art will generate some high-quality and new results, and employing all these tools allows you to create an unlimited number of them.
Pros
Platform with a great set of AI-powered tools
Covers a wide range of creative needs
Great source of inspiration
Qualitative results
Cons
The quality of the resulting images might not be as good as with other software
The interface could be confusing for some users
4. Craiyon – Automatically Draw Images From Text Prompts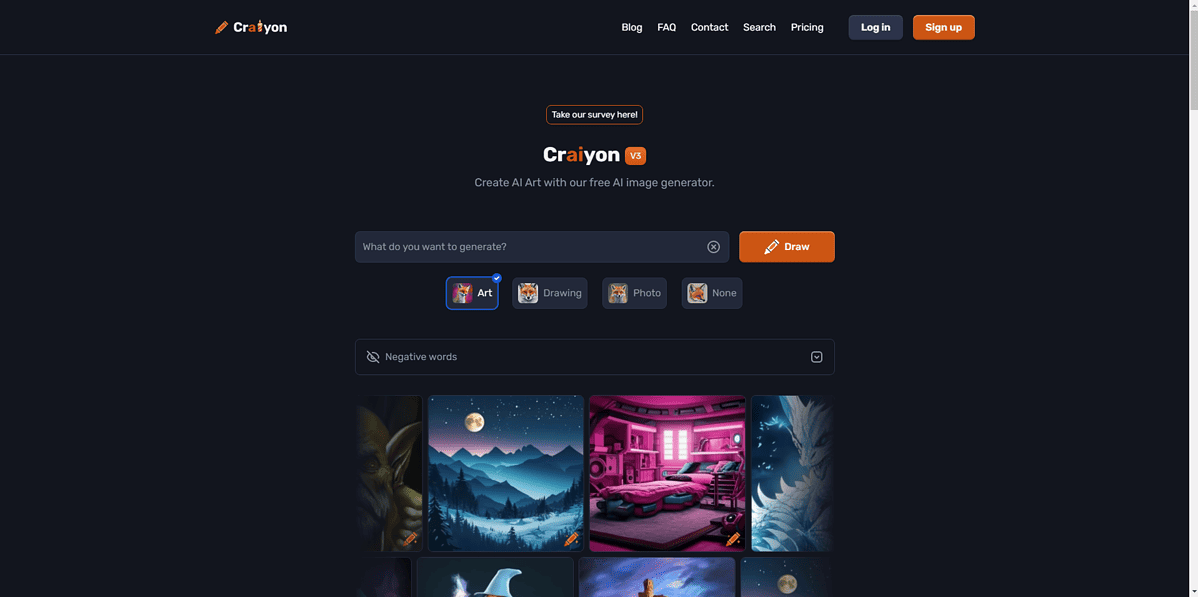 Craiyon, formerly known as DALL-E Mini, is another excellent AI art generator that turns your text prompts into original images that can be used to create unique digital art.
To start using this app, you will have to begin by creating a prompt that describes the image you want. We recommend that you use a lot of adjectives to describe the elements and then provide a description of the background for the best results.

Afterward, you can choose which categories fit your request best. You can pick from Art, Drawing, Photo, and None, allowing the AI to select you.
Next, you can input negative words, which should contain elements you don't want the AI to include in the picture. In our case, we said that we didn't want cacti included.
All you have to do next is click the Draw button and wait for the results to be produced. Below, you can see the results of the setup presented above.
This tool is an excellent option for creating digital art, and the vast array of results produced allows you to hone down on the best design for your ideas.
Pros
Simple to use with a good design
Good quality results
Great set of art examples created with the app
Cons
A minimal number of art styles to choose from
The AI might ignore some parts of your prompt
More customization options would be great
5. DeepAI Text to Image API – Transforms Text Into Detailed Images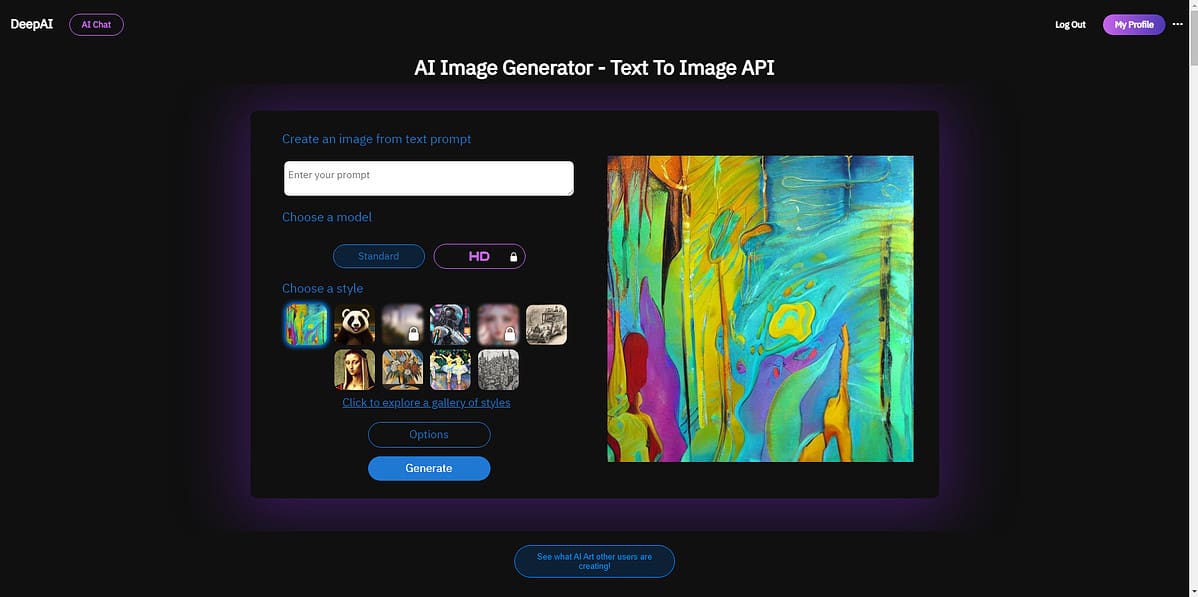 DeepAI Text to Image API, as the name suggests, is a powerful AI-based app that enables you to create great images from textual prompts. This tool uses the well-known GANs (Generative Adversarial Networks), an AI algorithm that powers its features.
The creation process is one of the most straightforward on the market, and it starts by writing a specific text prompt.
The next step is to choose a model with two options: Standard or HD. The HD option is only unlocked if you pay for the service so we will go with Standard.
The following action we need to take is to choose one of the styles from the list presented on the interface. As you will see, some options are locked, as they are available only for the premium version of the service, but there are plenty of other valuable options.
You can explore a comprehensive list of all the styles available on the platform by visiting the AI Image Generator Styles webpage.
To customize your art creation even more, you can also click on Options, which will allow you to select the shape of the results, as seen below.
Below is an example of what the software can do using a simple prompt, as presented above.
Customizing your prompt and choosing the suitable options will provide you with a fantastic set of images that you can use to create art with ease.
Pros
Simple to use
A limited number of art styles to choose from freely
Good image results
Cons
The design of the interface seems antiquated
The quality of the results could be better for the Standard version
A limited number of customization features
Expressing yourself as an artist has never been easier and more accessible than with the best free AI art generators without login. These fantastic tools ensure you can explore your creativity, experiment with different and new styles, and produce immersive artwork in just a few minutes.
Even though these tools empower you to express yourself artistically, the human element is critical, as aesthetics can not be automated, even though highly optimized parameters can give us that impression.
Don't hesitate to use the comment section and let us and other readers know which tools helped you on your artistic journey.