The imaginative world of fantasy has long been the realm of RPGs, card games, and graphic novels. Thanks to the work of artists and designers, their rich mythologies and magical characters are etched into the minds of millions of enthusiasts.
While fan creations are far from new. In fact, many well-known franchises were born from hobbyist projects. Thanks to advancements in AI, it has never been easier for fans to bring their own vision to life, for instance, a lot of gamers use AI to generate art for Dungeons and Dragons.
Whether you want a simple avatar for a forum or full-blown concept art for a role-playing game, these picks will help you find the best AI art generator for fantasy characters.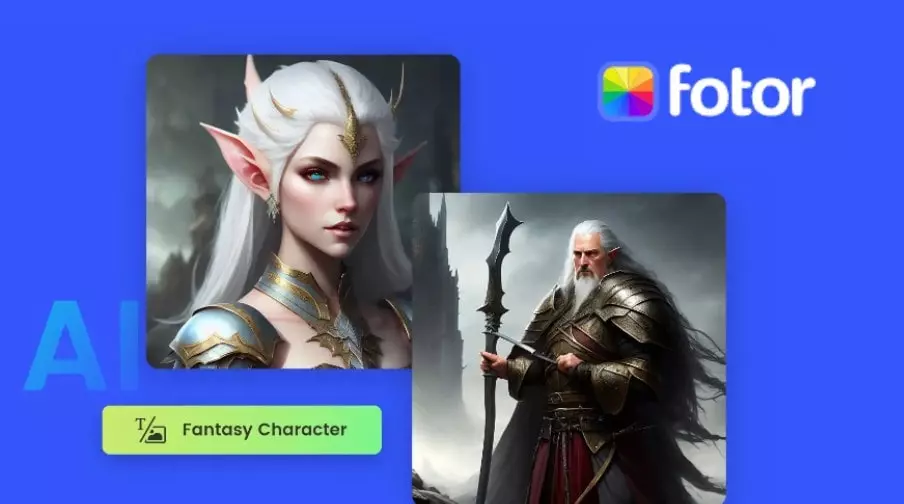 Fotor is a comprehensive AI art generator that has lots of styles and models for fantasy characters.
Simply use the browser interface or mobile app and enter your fantasy character description. As well as appearance, this can include abilities, backstory, and other details that the AI can use to quickly generate your character.
You can go with a simple avatar or card format, but it's also capable of complex full-body designs for animations or video games.
If you already have some artwork, Fotor can take an existing image and use AI to transform it based on your prompts. This is useful if you have a base design and want to try different styles, an incomplete drawing, or someone else's artwork that can help generate a similar style.
Fotor gives you some free credits to test the service. Premium plans then start from $9.99/mo or $2.99/mo (billed yearly) for 200 credits.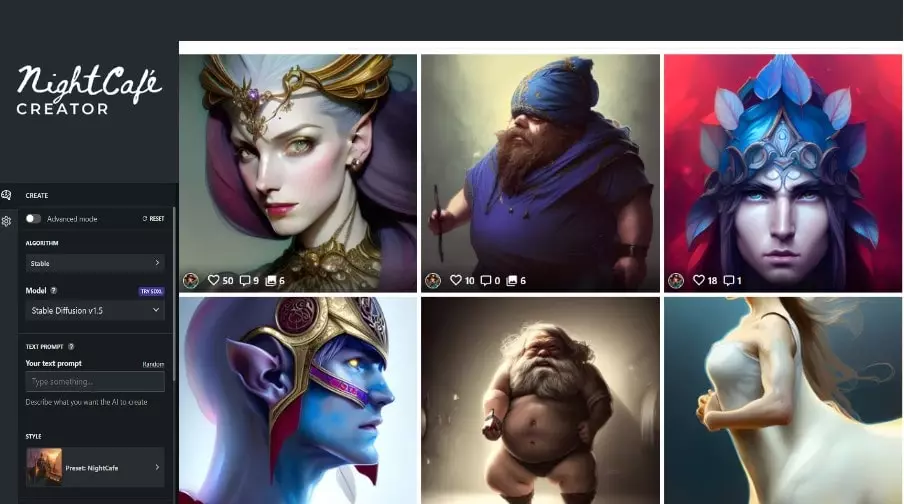 Whether you need unique faces for Dungeons and Dragons or characters for your fanfic, NightCafe is perfect for fantasy art.
It utilizes several of the leading image AI models, including Stable Diffusion, Neural Style Transfer, DALL-E 2, and CLIP-Guided Diffusion.
However, you don't have to worry about complex inputs. NightCafe has coded everything into a simple web interface that can generate art from text prompts in just a few seconds. It can also morph existing images into something completely unique.
This is done via the Neural Style Transfer algorithm, which combines the subject of one image with the style of another to create a unique artwork that mixes the two together.
If you don't have any existing artwork to draw inspiration from, the tool provides endless pre-set style choices, including several options for fantasy. You can also modify different elements such as the intensity of the style, blending ratio, and image size, all to your liking.
NightCafe gives 5 free credits per day. Then paid plans start from $6/month or $4.79/month (billed quarterly) for 100 credits.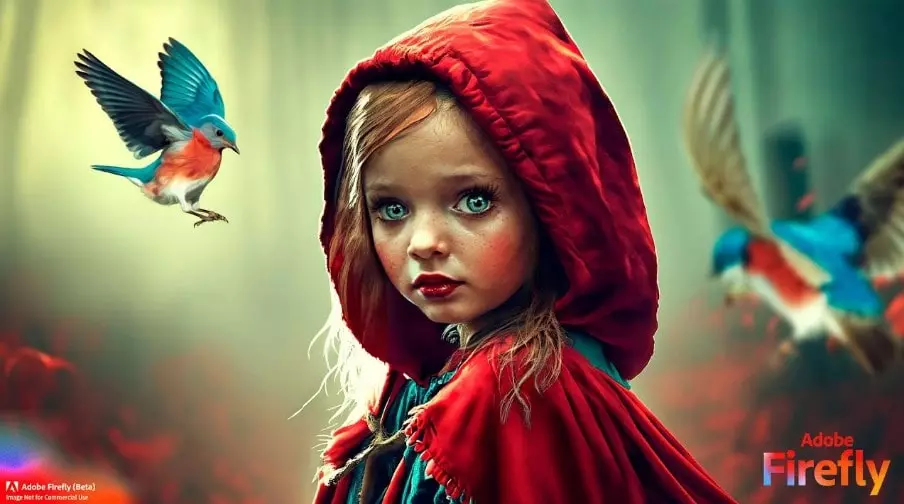 Firefly is Adobe's new text-to-image generator that is quickly setting new standards for AI art.
What makes it instantly stand out is the algorithm is trained on Adobe's own extensive internal image library. Not only is this high quality, but it is not available to anyone else, so the results are refreshing.
As veterans in the software game, Adobe knows how to create an easy-to-use interface with lots of options. You get your text box to enter a description at the bottom, above that is the main art area that initially displays 4 images, and to the right is the toolbar.
Here you choose the aspect ratio, content type (art for fantasy), and then lots of preset styles. This is very helpful when many AI tools require you to input the style in the prompt.
Another area Adobe stands out is the ability to render text. I.e., the text within your designs. This offers unique opportunities for tabletop fantasy games, fanfiction, and other projects that combine artwork with text.
Adobe Firefly is in the free beta testing phase.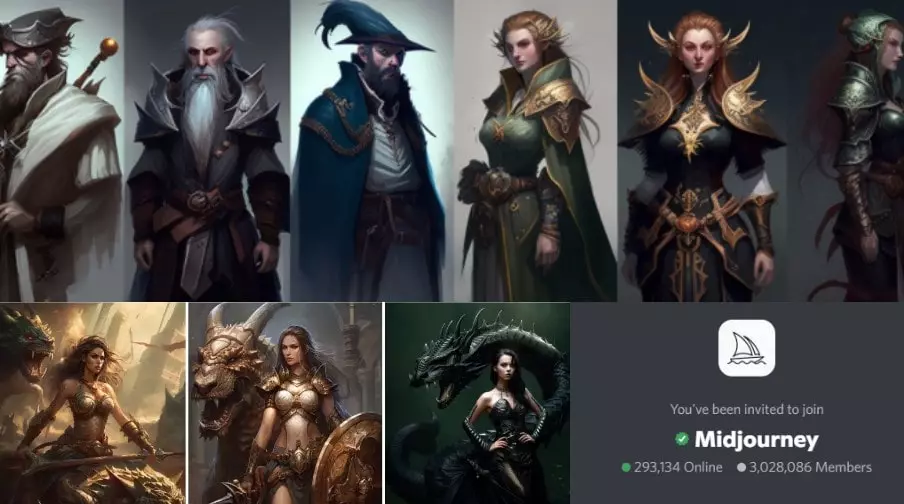 Midjourney is one of the most popular and powerful AI art generators out there. It has intimate ties with gaming communities, so fantasy creations are well entrenched in its learning models.
It can take a while to get the hang of text prompting because everything must be defined in the prompt, such as the aspect ratio and version of Midjourney to use. However, as long as you are detailed and specific, the end results are spectacular.
It's particularly good at refining a creation you like. For example, you can pick one of the 4 initial images and then generate another 4 based on it. Then you can upscale the resolution.
There is no web interface or mobile app, instead, you need Discord to access Midjourney. However, don't let that stop you from using this incredibly powerful AI tool. The discord community around Midjourney is an excellent place to refine your fantasy art skills.
Plans start from $10/month, or $8/month (billed annually).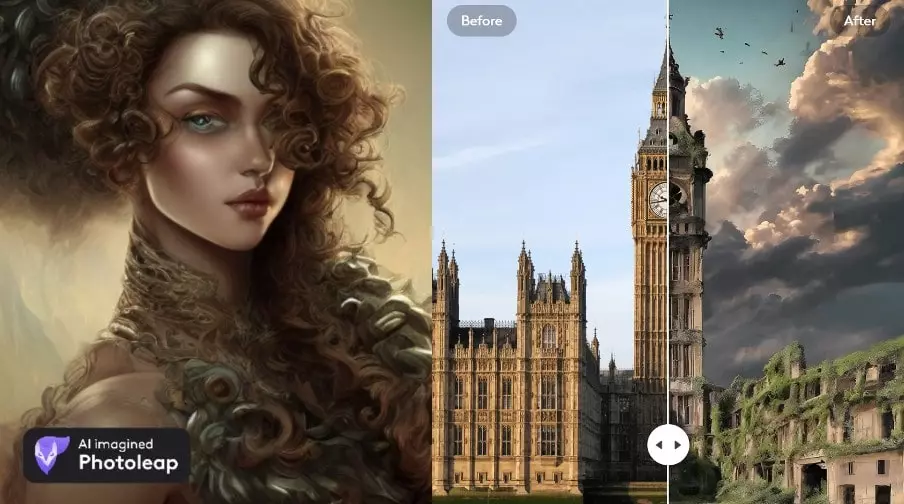 The AI creation tools from Photoleap let you easily generate AI art on iOS and Android. It comes from the same developers as Facetune, so it's a step above the fly-by-night web AI bots.
It has two main modes, text or sketch. The text-to-image works best when you are detailed in your description. So, "a wizard in a blue robe, casting a spell, on a mountain top, while lightning strikes in the dark," is much better than just "fantasy wizard."
This is then bolstered by some excellent pre-set styles. Options include fantasy, but others like ethereal or sci-fi work well for fantasy characters too.
The sketch mode lets you use existing photos, images, or even crude in-app sketches, and turn these into AI creations with additional prompts.
This is an excellent option if you already have some artistic flair or want to emulate an existing style or character.
What makes Photoleap so good is there are many additional image editing tools. It doesn't just spit out some AI images and call it a day.
Photoleap is available with a 7-day free trial and $39.99/year for unlimited access.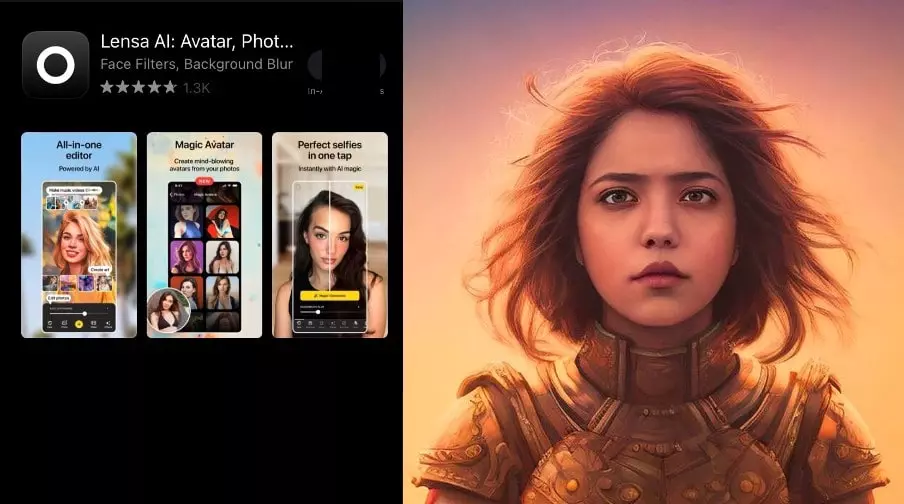 Lensa is available as a mobile app and is our top pick for creating fantasy character avatars. It's also the simplest option out there to do this task.
All you need is a handful of existing photos or images. It suggests using your own selfies, which is cool if you want to use your own likeness. However, you can just as easily use artwork, other characters, or photos of someone else.
The only restriction is that all images must be headshots and include the same single subject. This is because the AI works only with avatars. The more angles the better, as it wants to learn what the subject's full face looks like.
Pricing is based on image packs, starting from $4.99 for 50 unique avatars. Depending on how many you want, generation can take several minutes.
Once it's finished, you can fine-tune the ones you like with different art styles, backgrounds, filters, and special effects. This is where you can really develop the fantasy style if your input had none of those elements to begin with.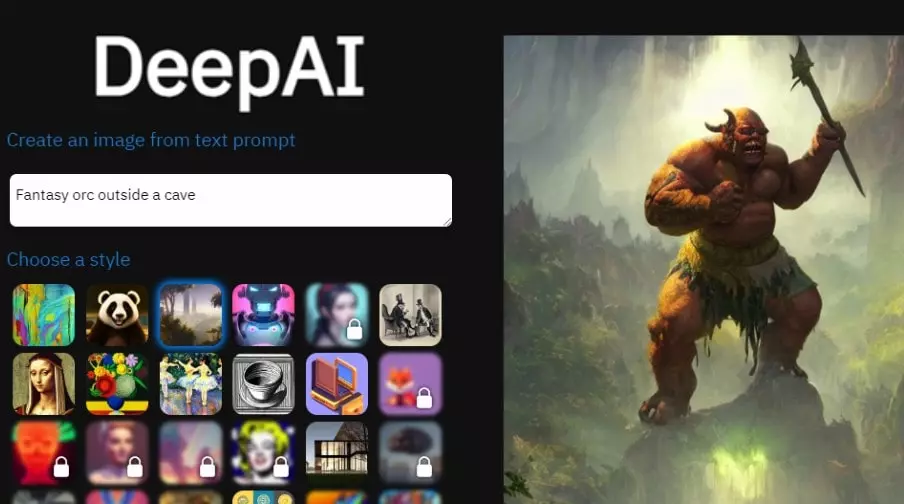 The suite of tools offered by DeepAI includes a fantasy character API, which simplifies results. There's no need to spend hours trying to generate what you want because the fantasy styles and themes are all ready to go.
All you have to do is pick a style and backdrop and then type your prompt. E.g., "Fantasy orc outside a cave." It takes less than a minute to generate and the results are fantastic.
You are permitted to use your creations for commercial purposes. However, they are entered into the public domain, so nobody owns the copyright.
DeepAI is free for a limited number of styles and options. You can also pay $5 per 100 images or commit to a $4.99 subscription for 500 images each month.
Overall, DeepAI is great for creating basic fantasy characters, but can also be limiting for more complex projects. Go with this if you need quick results or to help spark your own creativity.
Conclusion
AI is revolutionizing the realm of fantasy & anime art generation, empowering enthusiasts to unleash their creativity and craft their own captivating artworks inspired by magical worlds, mythical creatures, and epic adventures.
Every user will have different goals, but by testing the picks above, you can find the best AI art generator for fantasy characters, especially for you.