This year, the fusion between art and technology has opened up some fantastic opportunities for businesses and artists. This has also created the possibility of using AI art generators for commercial use, which offers creators unlimited inspiration with just a simple text prompt and tweaking a few options.
AI art generators have proven to be powerful tools, capable of creating many artworks, illustrations, and other designs like pixel art and even NSFW AI content.
This guide was created for those searching for AI art generators suitable for commercial use, and we've created a list of the best options on the market.
These apps help users of many kinds, whether you want to create Anime art or other more complex art styles. These apps' blend of creativity and efficiency can elevate your artistic endeavors to the next level, so check them out!
1. Midjourney – Best Overall AI Art Generator for Commercial Use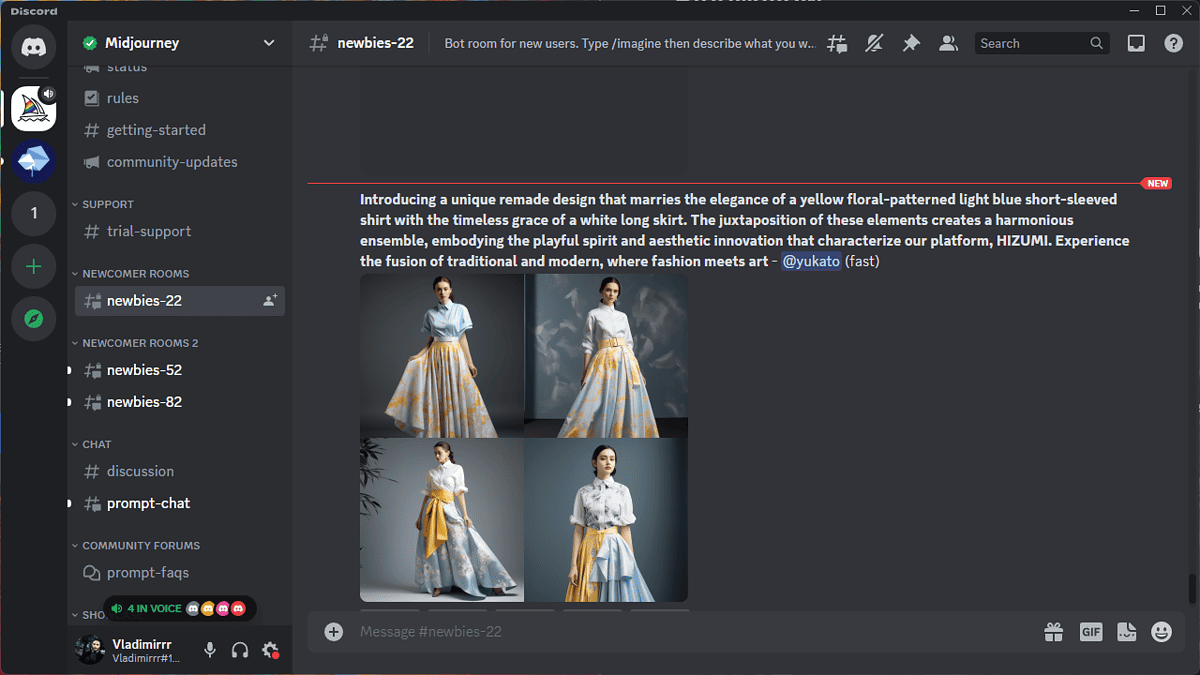 Midjourney is a remarkable AI art generator that stands out for its capability to create incredibly complex and captivating visual art from a text prompt, and best of all, the resulting art can be used commercially.
Whether you represent an advertising agency and are searching for amazing visuals to represent your brand or you're an individual artist looking for inspiration, Midjourney can help.
Pros
Allows users to fine-tune their creations
Offers a wide range of artistic styles, from abstract to realism
Provides commercial licensing options, making it perfect for companies and professional artists
Cons
Even though it offers a high degree of customization, its advanced features will pose a learning curve for beginners
2. Jasper.ai – User-Friendly Art Creation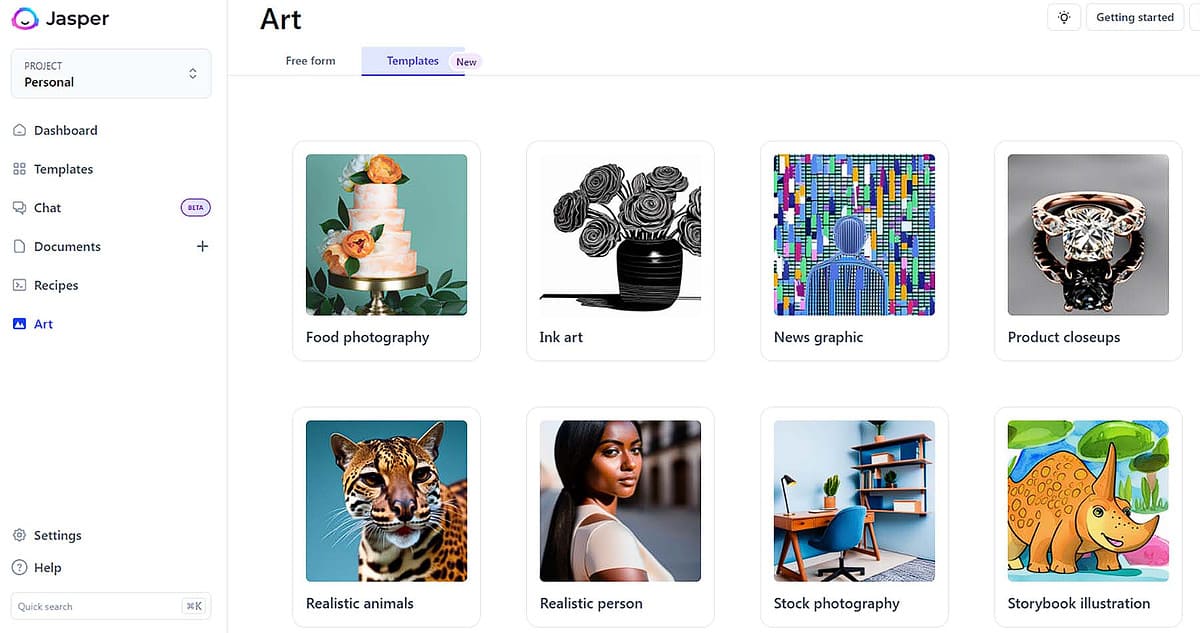 Jasper.ai simplifies the process of creating art, making it accessible to almost any user or business, no matter their levels of artistic experience. The platform ensures you can create customized art that can be used commercially, and the user-friendly interface provides quick access to any customization options.
This AI art generator tool has a lot of art styles to choose from, and you can even select options that determine your exact activity; for example, if you need stock photography for your project, you can select this option from the menu, write a prompt describing specific elements, and wait for the results.
Pros
Intuitive interface which ensures that anybody can use this tool with minimal knowledge
Other options do not match the fast process of art generation offered by this app
It helps with collaboration between artists and teams, making it perfect for group projects
Cons
Compared to other options, Jasper.ai's range of artistic styles is limited
3. PlaygroundAI – Creative AI Experimentation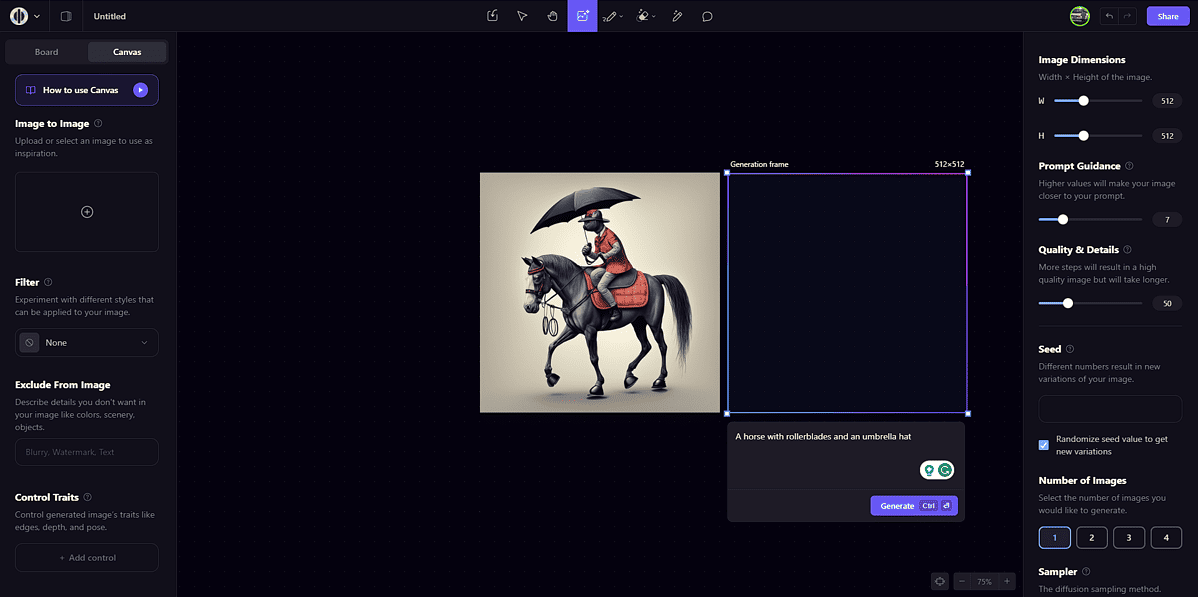 PlaygroundAI offers users searching for artistic exploration and inspiration precisely what they want. This powerful platform has a wide range of customization options, and the art produced is commercially-usable.
You can write a prompt in the respective section, modify any options on the sidebars, and then click Generate to have the AI create your required art.
Pros
Great image customization tools
Easy-to-use interface with a great variety of features
Allows you to connect with fellow artists for inspiration and feedback
Creations can be exported with ease for commercial or personal use
Cons
Running advanced creative processes can be resource-intensive, especially for less powerful devices
4. BlueWillow AI – Precision Art Generation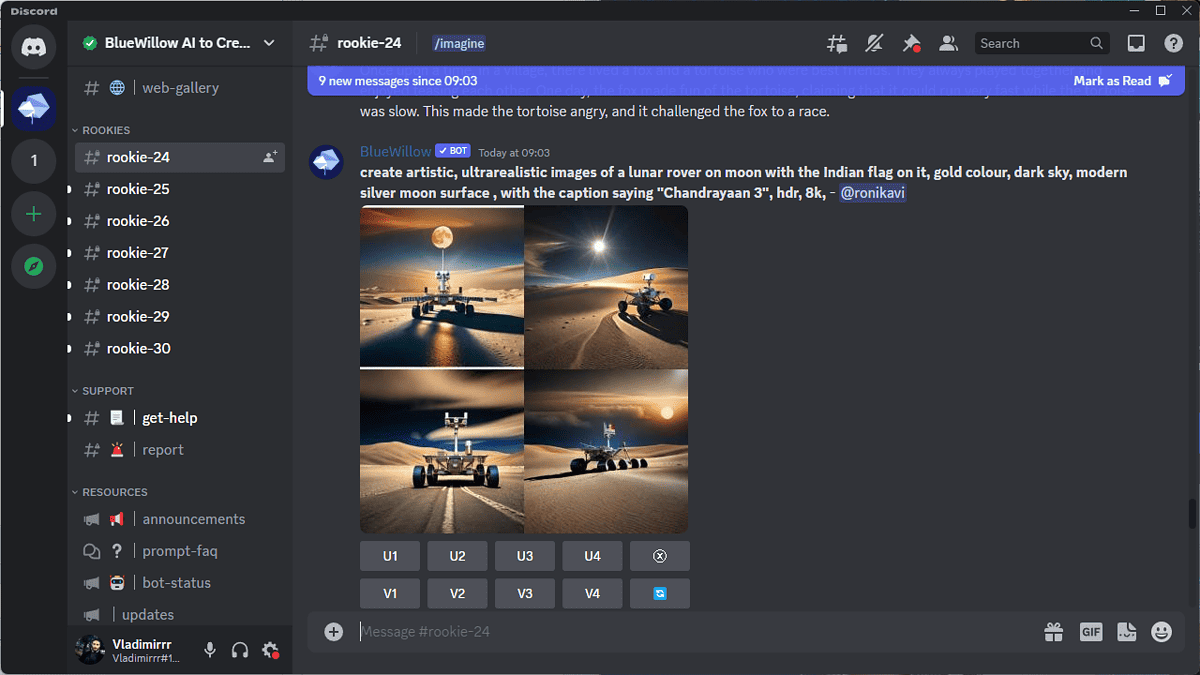 BlueWillow AI is recognized on the market as one of the most-careful-to-details image generators, and for good reason. BlueWillow seems to be second only to Midjourney in this department.
During our testing, we were surprised at how every detail of our script was taken into account and used as a detail in the resulting image. This is extremely useful, as spending time editing prompts can result in a bottleneck, especially when working with a deadline.
Pros
Perfect for projects that require intricate and refined visuals
Creates art in high resolution, making it great for large-scale printing
Focuses on the details of each generated piece of art
Extensive range of artistic filters to improve your work
Cons
The AI high-resolution output and precision come at a high cost, with subscription costs probably being too high for some users and small businesses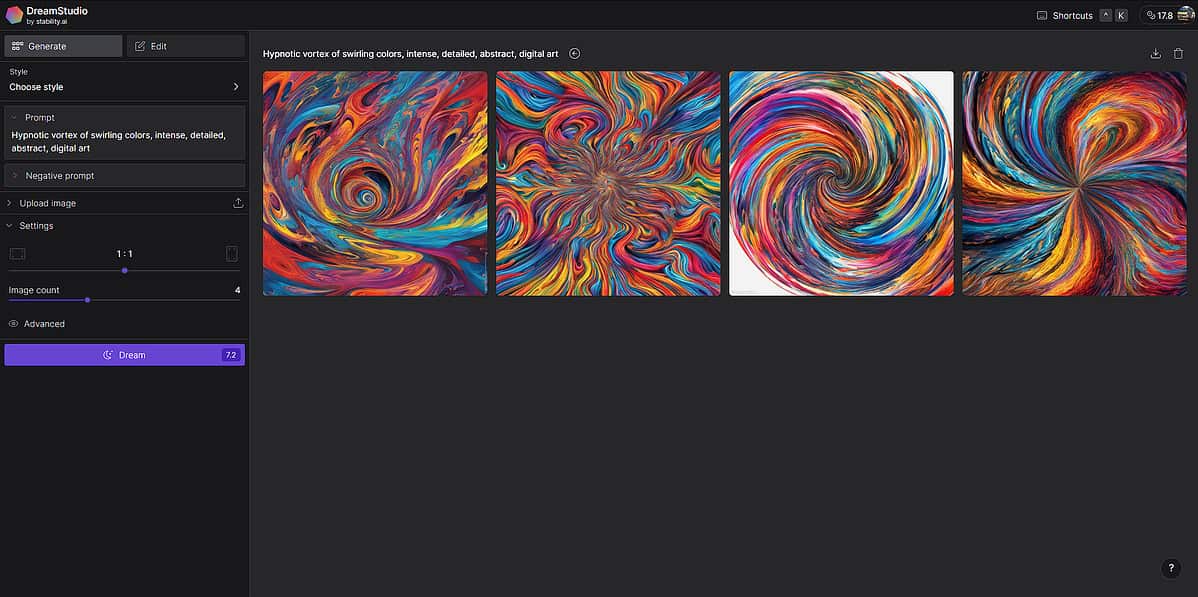 As the name suggests, DreamStudio is a unique AI that creates amazingly complex visuals, almost confusing some results with actual dreams, and we had to include it in our list. It allows users to use the generated art commercially, so the only thing between you and your art success is a well-crafted prompt and a few minutes of your time.
Pros
Specializes in creating surreal and dreamy art pieces
Creations can be easily shared directly from the AI platform
The powerful AI algorithms ensure fantastic art as a result
Cons
Users who want a more realistic or diverse art style should try another tool
---
The world of AI art generation is fascinating and allows users to surpass their art experience and be inspired by fantastical art. The platforms presented above enable you to commercialize your creativity and talent, so don't hesitate to explore them all.
Whether you're a professional artist looking to expand your horizons or a business wanting to create unique branding-related visuals, these AI tools will cover all your needs.