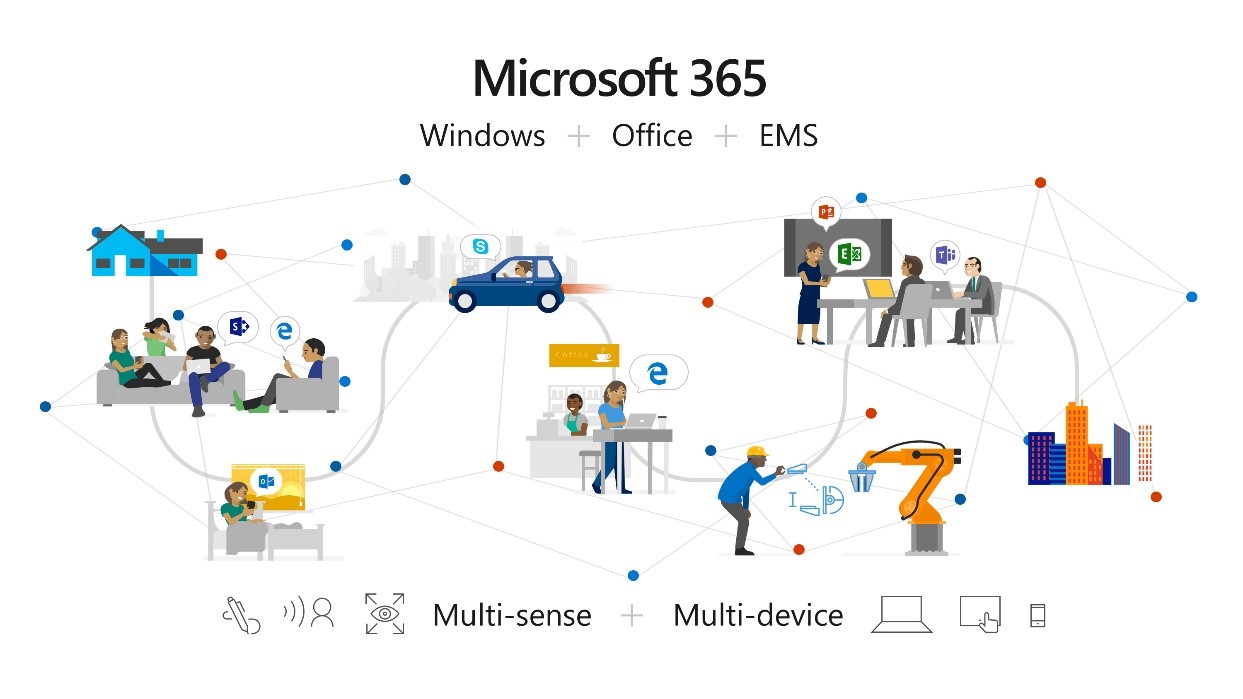 Microsoft 365 is a complete, intelligent solution, including Office 365, Windows 10, and Enterprise Mobility + Security. It is available only for business, enterprise and education customers. Last month, we reported that Microsoft may be working on a consumer counterpart to its Microsoft 365 subscription program.
At a press event held at Redmond early this week, Microsoft CEO Satya Nadella confirmed that they are working on Microsoft 365 consumer subscriptions and they will be talking about it soon.
Satya Nadella also reiterated that Microsoft is still very much focused on consumer business. "It's very fair to say, as I said in the very beginning, that we started after all on the consumer side and then over-indexed to the IT side, and we definitely are very focused on bringing that back," said Satya Nadella.
"So I would say Surface is a brand, what we are doing with Office 365 or what we will soon be talking about as Microsoft 365 consumer subscriptions, those would be again completely consumer businesses."
I think Microsoft will reveal Microsoft 365 subscription program for consumers at MWC press event next month. The pre-conference press event will have Microsoft CEO Satya Nadella, CVP Julia White and Technical Fellow Alex Kipman. You can read more about the press event here.
Source: CNBC