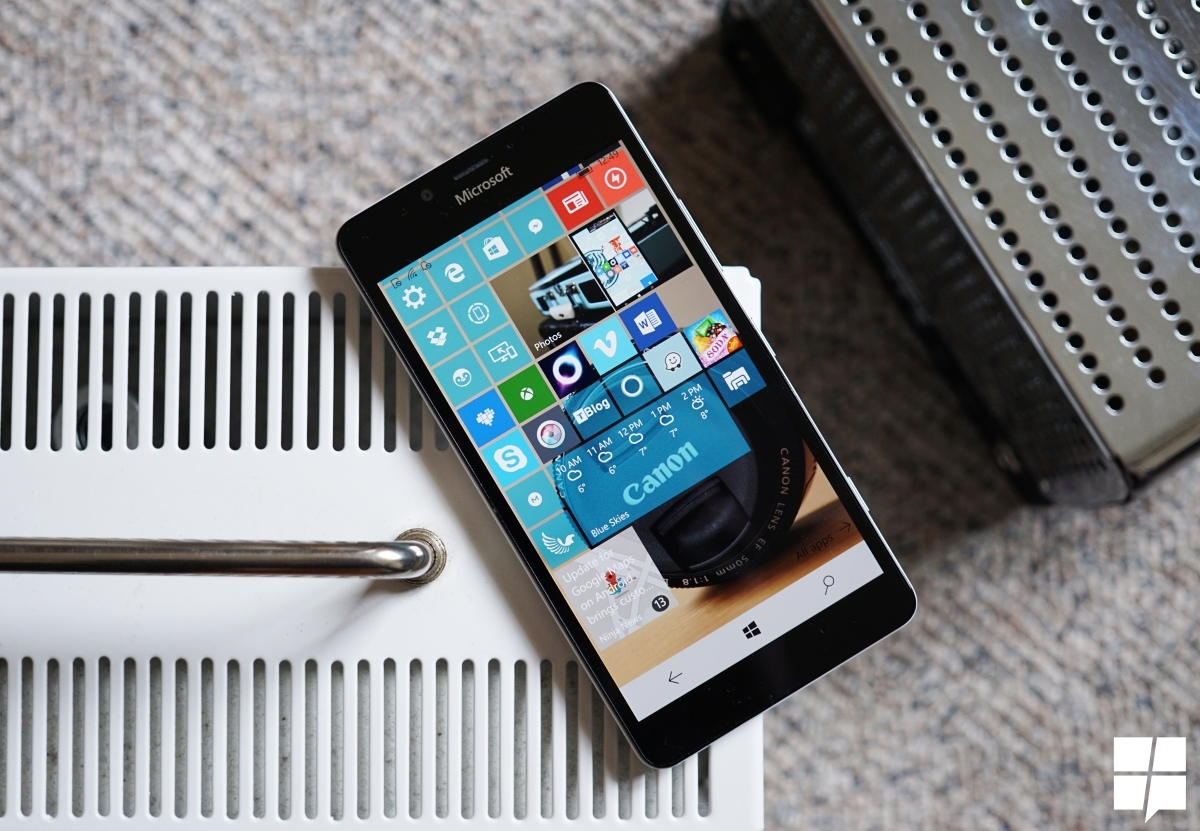 Microsoft's Lumia 650 is a really good Windows Phone that I really don't like. The phone has potential because of its lightweight and professional looking design, nice speakers and good screen. The jury is still out on whether ir possess business features like wireless screen projection or can perform as well as the Lumia 640. I've used it for a month now, so I'm just about ready to present my thoughts on it in a later piece.
For Microsoft's last Lumia, I really think the firm could have done a lot more in order to make it stand out from the pack to pull a true Lumia 640 successor. Ultimately, It's not a bad device, it's just disappointing.
---
WhatsApp enables end to end encryption for Windows phones
If you have a Windows Phone, you can now carry out encrypted chats with your friends and family thanks to WhatsApp's new end to end encryption. Traditionally, one of the few Windows phone messaging apps to allow encrypted messaging was Telegram, but like Windows phones, they are used by the elite few. Now, as the one of world's largest messaging service is now being more secure than ever, you can be near certain your calls and texts and nigh undetectable from prying eyes.
Windows 10 Mobile Redstone will make it easier for you to launch camera apps from the lockscreen
Windows phone was all about getting and getting out of your phone originally, so Microsoft had made key features of the smartphone accessible to users at a glance and/or tap.
Now, while flagship devices like the  Lumia 830 and 9xx series still have the camera button, no other Windows phone does, making it decisively harder to access your Windows phone camera quickly. While Microsoft quickly added a way to make devices open the camera app from the action center, it wasn't fast enough. Now Microsoft has added a new feature to internal builds of Windows 10 Mobile which now allows you to launch the camera app from the lockscreen – like you could do on Windows 8.1 tablets. The new camera button replaces the useless back button on the lockscreen anyway, so there isn't much of a loss in screen real-estate, but there's a huge gain in usability.
Windows phones continue to slip and slide in the USA
This should shock all of no one. Microsoft isn't making Windows Phone 8.1 devices anymore, and they aren't pushing Windows 10 Phones yet. Windows 10 Mobile is buggy, Microsoft knows this, we know this, everyone who follows tech knows this. If you're seeking out Windows 10 Mobile to use, they'll sell it to you, but they aren't especially keen to push the Windows 10 powered Lumia 950 and 950 XLs when that costs money and wouldn't lead to enough return on investment to justify it.
Reddit isn't making a new Windows Phone app
Like the above, this shouldn't suppose any one anymore. Windows phones are a small niche OS with a thriving number of reddit apps on both Windows 10 Mobile and Windows 10 PCs. Even if I worked at reddit, and was assigned to put a reddit app on Windows devices, it wouldn't make sense. Windows doesn't have the numbers or demographic anymore, and I'm sure reddit can see how many Windows phones are accessing their site and how. If it was enough to matter, they would have put out a Windows 10 Mobile app yesterday. On the other hand, as I mentioned above, Windows 10 Mobile has quite a few reddit apps with Baconit and Readit competing for prime space on many a redditors start screen.
But Covia is making a new Windows phone
Who's Covia? I don't know, and you probably don't either. What you should know however, is that they are making a low-end Windows Phone for Japan, the Breeze X5. Its specs are literally like every other low-end Windows Phone so there's not point going into detail there.The moral of this short story is, if you want a new Windows 10 Phone, you really should go to Japan.
Microsoft might have 3 Windows Phones up its sleeve
Remember that Surface Phone we talked about? Yeah it's back in the rumour mill, and Microsoft might be making not 1 but 3 Surface phones. Its like Windows phone fans christmas came early, but not quite. The reason I'm saying not quite is because Microsoft has apparently tentatively slated the release of the "Surface Phone" family for early 2017.
Microsoft now lets you turn your creaky old Win32 apps into brand new UWP apps
The Windows Store is at the very core of Windows 10, both PC and Mobile, and Microsoft is making it very attractive for developers. With the last release of Windows 10 Anniversary builds, Microsoft also released a tool that allows Windows 10 Entreprise users to convert any .exe or .msi file into a UWP app. The benefits of doing this is to allow developers to make use of features like live tiles, toast notifications, background tasks and other Windows 10 features. It will also be much cleaner to install, update and uninstall an app client side as opposed to running an installer for any of these tasks as is the current practice.
And HP released a sexy new laptop
HP has a sexy new Windows Phone, and now they have a sexy new Windows laptop to go with it. The HP Spectre 13 is the self-proclaimed world's thinnest laptop, a stylish laptop that attempts to out-Apple Apple. Unlike the Microsoft Surface and devices inspired by it, this is just a simple, thin, traditional laptop. It doesn't have a touchscreen, it doesn't split into two, it doesn't make toast for you. It just does one thing and wants to do that well.
In an age of devices where near every high-end device is over designed, users of traditional laptops may well appreciate the simplicity of the Spectre 13.