Is Copilot the best AI companion out there? Help us find out by answering a couple of quick questions!
Wondering how to get OnlyFans videos without a subscription? You're in the right place, then. OnlyFans has become a trendy platform, more than just a space for adult content. It has revolutionized online content creation and fan engagement.
While initially associated with explicit content, OnlyFans has broadened its scope to encompass various genres. Creators can earn revenue by setting a subscription price and offering additional paid content through tips or pay-per-view posts. However, I can assist you in accessing OnlyFans videos without subscribing. Ready?
How To Get OnlyFans Videos Without A Subscription?
OnlyFans provides free content to its users, but access to paid content is restricted. If an OnlyFan model has marked their content as private, you can only view their photos and videos and chat with them if you've paid.
However, several options are available if you're looking for ways to access OnlyFans content without paying. In this article, I'll guide you through the best ways to watch OnlyFans videos without a subscription.
Are you looking for a website where you can easily access OnlyFans content for free? Look no further than Coomer Party! It's continuously updated by users with an OnlyFans account, and you can even access private profiles.
1. To get started, create a free OnlyFans account and select your content.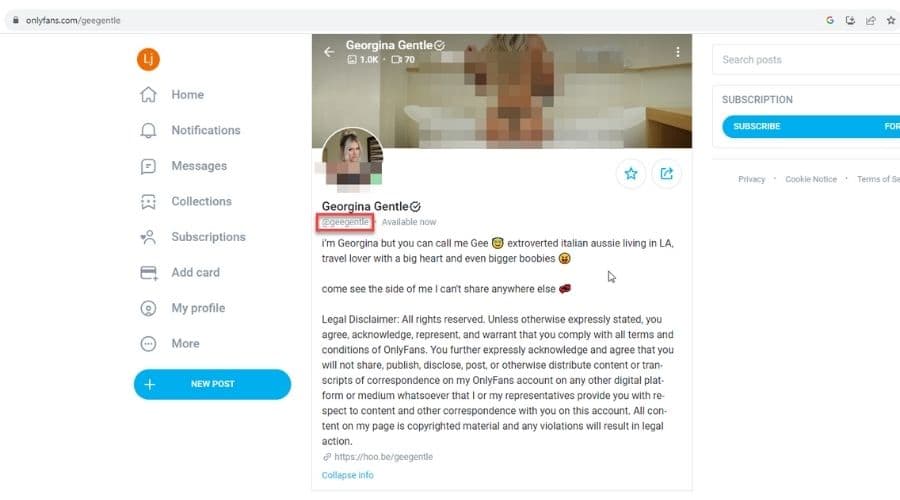 2. Copy the username and paste it into Coomer Party to access the content for free.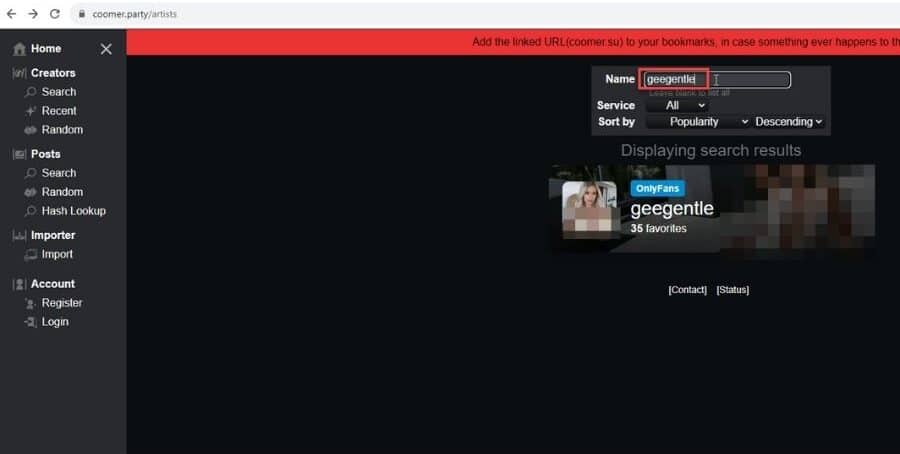 3. You now have free access to the content of your chosen model without a subscription.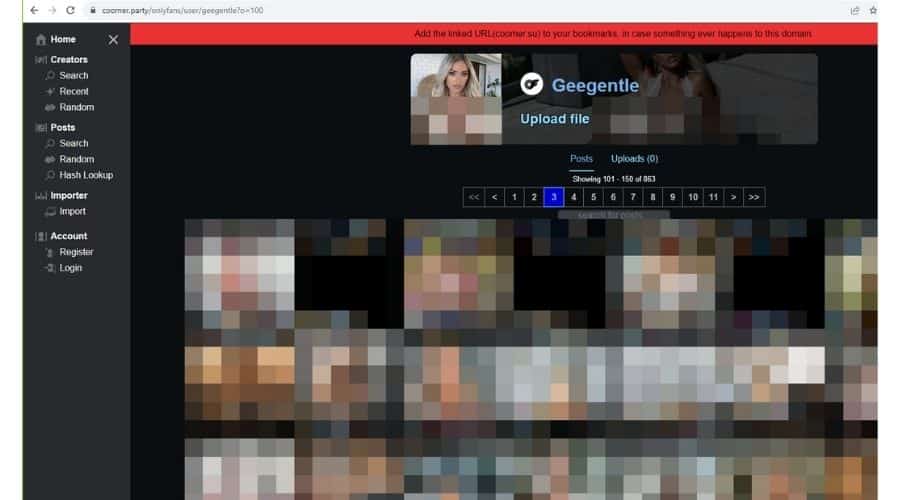 You can also check out the Creators section and see what's available. Since Coomer Party is an unofficial platform, you don't need to pay or register for it.
Reddit is a social news aggregation, content rating, and discussion website based in the United States. Users, known as "Redditors," submit different types of content, which can be voted up or down by other members. These posts are grouped by subject into user-created boards called "communities" or "subreddits." It's worth noting that OnlyFans can be viewed for free in its entirety on this platform.
You'll have to look for the NSFW section. Follow my advice on how to get OnlyFans videos without a subscription on Reddit:
1. Make sure you have a valid Reddit account.
2. Go to the list of subreddits to access all adult content.
3. Locate and click on the OnlyFans section.
4. Join the OnlyFans group on Reddit.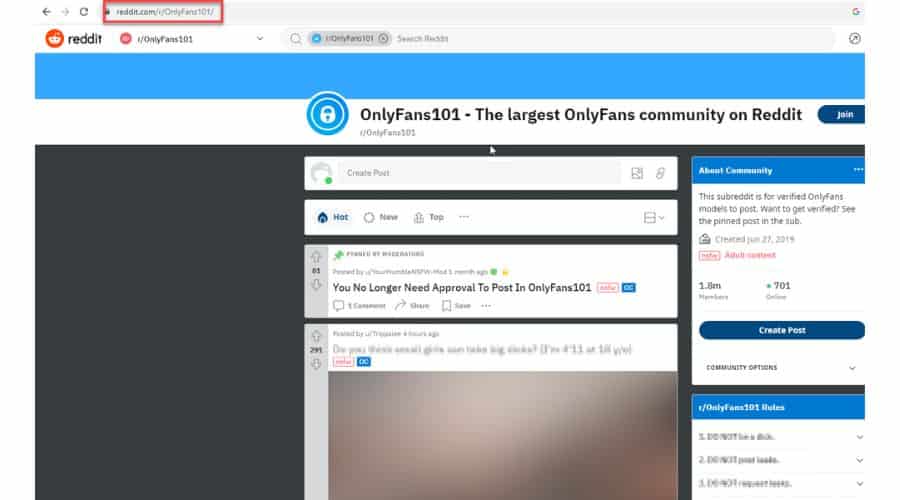 5. Search for your favorite OnlyFans model in this section.
Scrolller is another exciting tool to see OnlyFans videos without a subscription, although it works differently from other solutions. You won't find a search engine or anything similar on it, so you must use Google to locate what you need. While Scroller is a free service, some subscription plans are available to enhance your user experience.
Here's how to navigate it:
1. Search for a model's content on Google.
2. Confirm that you're of legal age and the desired content appears. Simple and fast.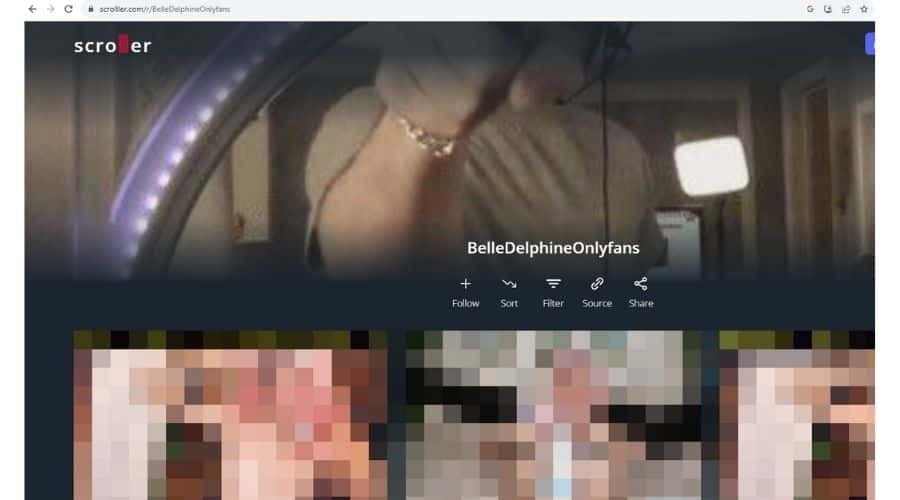 4. Telegram
Telegram is a popular messaging app with various channels, including explicit ones. They can be either public or private, and some may require an invitation to access. To find the desired content with OnlyFans, you can search for different combinations, such as "free onlyfans", "onlyfans free videos", and the like.
5. Download OnlyFans Videos
If you want to download some of your favorite videos from OnlyFans, it's important to note that the site doesn't offer an offline downloading option. However, there are several fast and free methods to download OnlyFans videos.
I highly recommend using the YT Saver Downloader for this purpose. The tool quickly downloads videos in different resolutions and has a built-in browser for video search. Additionally, you can download videos from YouTube, Facebook, Instagram, Vevo, TikTok, and other popular sites. To successfully download a video from OnlyFans, you must have a valid account for that site.
Is It Safe and Legal To Watch OnlyFans Videos Without A Subscription?
It's worth noting that all tools provide access to OnlyFans content with partial or no consent from the account owners. Here's what you need to consider regarding safety and legality.
Is It Safe To Watch OnlyFans Videos Without a Subscription?
Yes, it's safe to watch OnlyFans videos if you follow the methods I recommend in this article. While some people may claim to offer free ways to access OnlyFans content, they might be scams or illegal. Attempting to do so may expose you to malware or lead to identity theft.
Avoid sites like fanlink.to, ofansviewer.com, otous.site, etc.
Is It Legal To Watch OnlyFans Videos Without a Subscription?
The site that keeps the videos on its servers is responsible for them. So, if you want to stay on the safe side, you should always get your content from official sources with the creator's consent. However, you won't get into legal trouble for viewing content for free using the above-mentioned websites.
Summary
So, now you know how to get OnlyFans videos without a subscription. All the sites and applications I've shown are completely safe. Don't use tools to hack someone else's OnlyFans account, and don't use dubious and scam sites.
Feel free to share which method worked out for you the best!