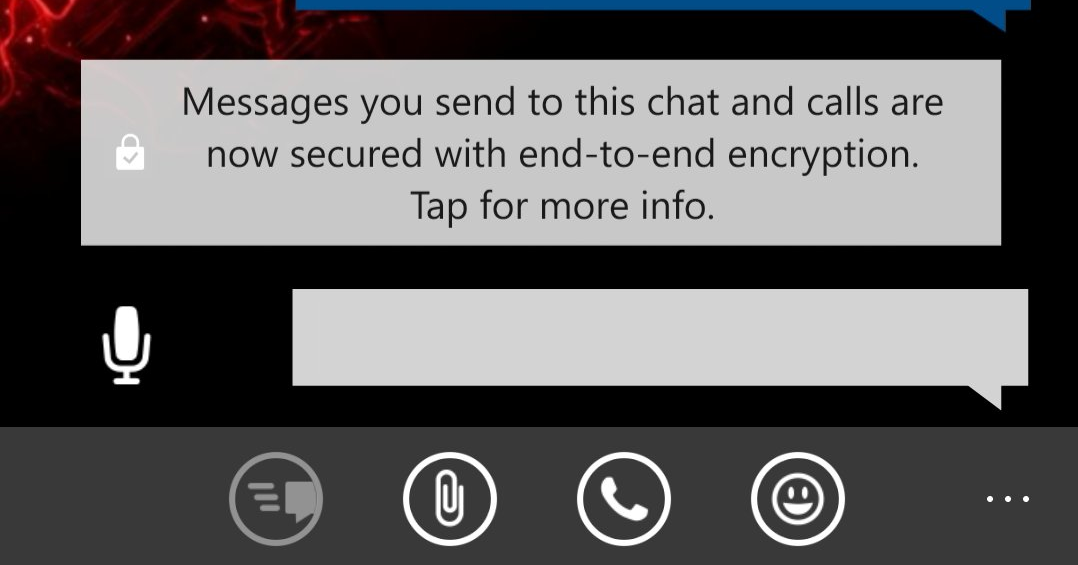 WhatsApp today announced that the company is enabling end-to-end encryption for all of its users. The company has been encrypting text messages on its service since 2014, however, the service will now encrypt all kinds of messages, including messages that contain images or videos. Thanks to end-to-end encryption, even WhatsApp's employees won't be able to read your messages.
WhatsApp states:
Messages between WhatsApp users are protected with an endto-end encryption protocol so that third parties and WhatsApp cannot read them and so that the messages can only be decrypted by the recipient. All types of WhatsApp messages (including chats, group chats, images, videos, voice messages and files) and WhatsApp calls are protected by end-to-end encryption. WhatsApp servers do not have access to the private keys of WhatsApp users, and WhatsApp users have the option to verify keys in order to ensure the integrity of their communication.
It is worth mentioning that there has been some confusion among users about the new QR code that comes with the encryption feature. Some people believe that it is necessary to scan the code in order to use the encryption. That, however, is wrong. Scanning the code is not a requirement to use the encryption. The feature is enabled automatically and is available to everyone. The QR code and the 12×5 blocks of numbers displayed below are only made for verification that no third party is in between both receiving ends of the conversation. Users can scan the code and will see a green check mark verifying that both ends have the same decryption code, or a red one meaning that a third party is receiving messages of the conversation.
The end-to-end encryption is active on all of WhatsApp apps, this includes its Windows Phone app. If you would like to know how the company encrypts the messages, you can find out more here.
---
Image via Zapella