One of the most popular, unofficial SoundCloud clients for Windows Phone has recently picked up a major update, AudioCloud.
Originally a Silverlight app for Windows Phone 8.x, the app – created by Jason Ong – has received the Universal Windows Platform love, and the design has been updated to reflect this. The app features all of the functionality that you would expect from a SoundCloud app, including the ability to browse, comment on, like, repost, and share tracks. Playlist creation is also supported from within the app, along with deep integration with your SoundCloud account. The main feed is also visible, along with the ability to discover tracks from popular genre categories, such as alternative rock, dubstep (my personal favorite), or trap.
Gallery
One of the aspects of Ong's app that always drives me back to using it is the design. On any operating system on which the app was being developed, the user interface always matched and managed to look clean. This new update is only another example of this, and also keeps the music metadata API integration that was broken or missing from other universal SoundCloud clients (notably Soundrivin). It shares some of Groove Music's aesthetics as well, which is not a bad thing.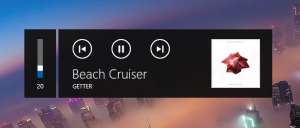 Since the app has also made the transition to the Universal Windows Platform, Ong has also expanded the supported processors to x64 and x86, allowing users on the PC to jump in on the universal SoundCloud experience.
I plan on using this app to get my daily fix of Getter and Zomboy, and maybe to browse some ambient music.
Do you plan on using Audiocloud. Tell us in the comments, we'll hear you.