Is Copilot the best AI companion out there? Help us find out by answering a couple of quick questions!
Microsoft has released a new Skype Preview build 8.97.76.300 for Insiders across different platforms. The latest Skype Insider Preview build includes some noteworthy new features or changes alongside many fixes and improvements. However, changes will be rolled out in a phased manner in the next couple of days.
As for what is new in the latest Skype Insider build, it adds the "Today tab" to the Skype desktop app. It was limited to mobile users, but now desktop users with the latest Skype Insider build can also use it. For those who do not know, the Today tab in Skype keeps you up-to-date with the latest news and trends. You can customize it to show news and trends that you are interested in. However, the Today tab is limited to users in the United States.
Microsoft has also introduced the new "GPT AI Co-pilot" conversation header in Skype across all platforms. With the latest Insider build, Skype users can "continue to enjoy AI-powered real-time answers and insights, along with improvements to your Bing chat experience in both 1:1 and group conversations." Additionally, Microsoft has improved the app's stability in the Insider build besides fixing bugs. You can read the complete official changelog to learn what has been fixed.
Skype 8.97.76.300 Changelog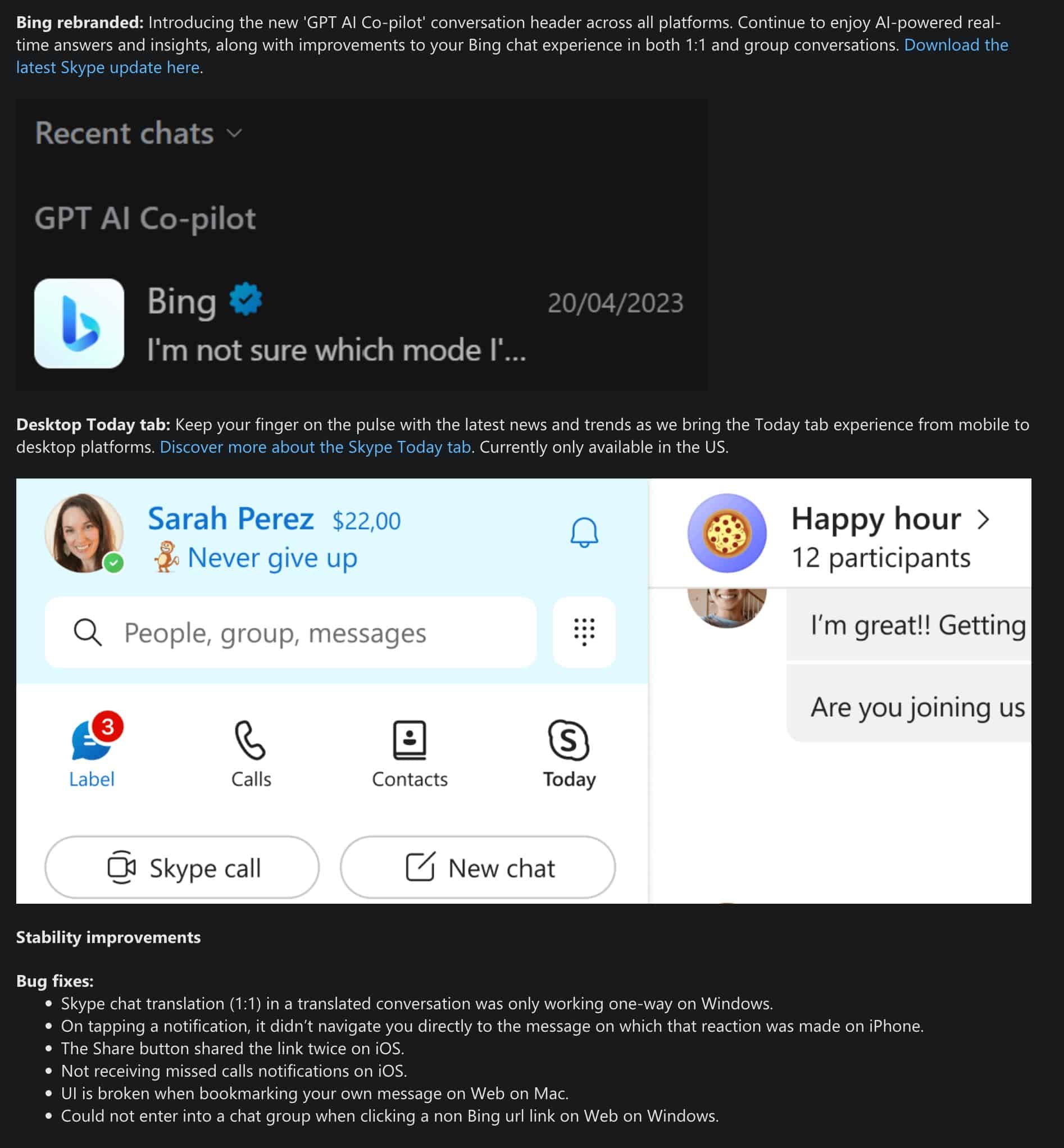 It is important to note that these changes are available for those registered as Skype Insiders. If you are not an Insider, you will not get Skype Skype Skype 8.97.76.300. The good news is that these changes will eventually be available for the general public after the testing is done with Insiders.
Source: Microsoft