Microsoft's Insider Fast rings are prone to bugs, that's an undeniable fact and a consequence of their nature. The Windows Insider program has rings which allow users to get access to in development builds of Windows 10 both for PC and Mobile devices. There have been 2 releases of Windows 10 so far, and one upcoming one, so insiders really should have gotten the hang of it by now. The fast ring is often buggy up till a month or two before the public release of the new OS. Windows 10 Anniversary Update is expected in July, so it is no surprise that a build which is received in April is slightly buggy. That does not prevent complainers from ranting about how "Microsoft sucks" and "Windows 10 is the worst ever". It's as mindless as walking in on a baking session, eating some batter and then declaring you don't like the cake.
That being said, let's look at last week's stories.
Microsoft releases a new Windows Anniversary Update  build for mobile
Microsoft released a new Windows 10 Mobile build for Insiders on the fast ring last week. This build is one of the most feature packed ones yet, and also one of the buggiest so far. In terms of the positives, users can expect shiny new emojis, a revamped (albeit in progress) action center, and improvements to the lockscreen. There are many other features, but we've listed them in this article here.
There are also quite a few bugs which may get you in a bit of a bind if you don't know your way around them. The FM radio is missing, Apps may not launch, and the store might  flake out on you when downloading apps. There are many good reasons to skip this build if your gut tells you not to, and I personally have downgraded one of my devices from it (windows backup makes it an easy choice).
Nevertheless, should you choose to upgrade to this build and run into the app issue, Nokia's App Folder app can be used to launch any and all apps on the system, eliminating the most annoying bug of them all.
And the Groove Music team bring a new update to mobile and PC devices.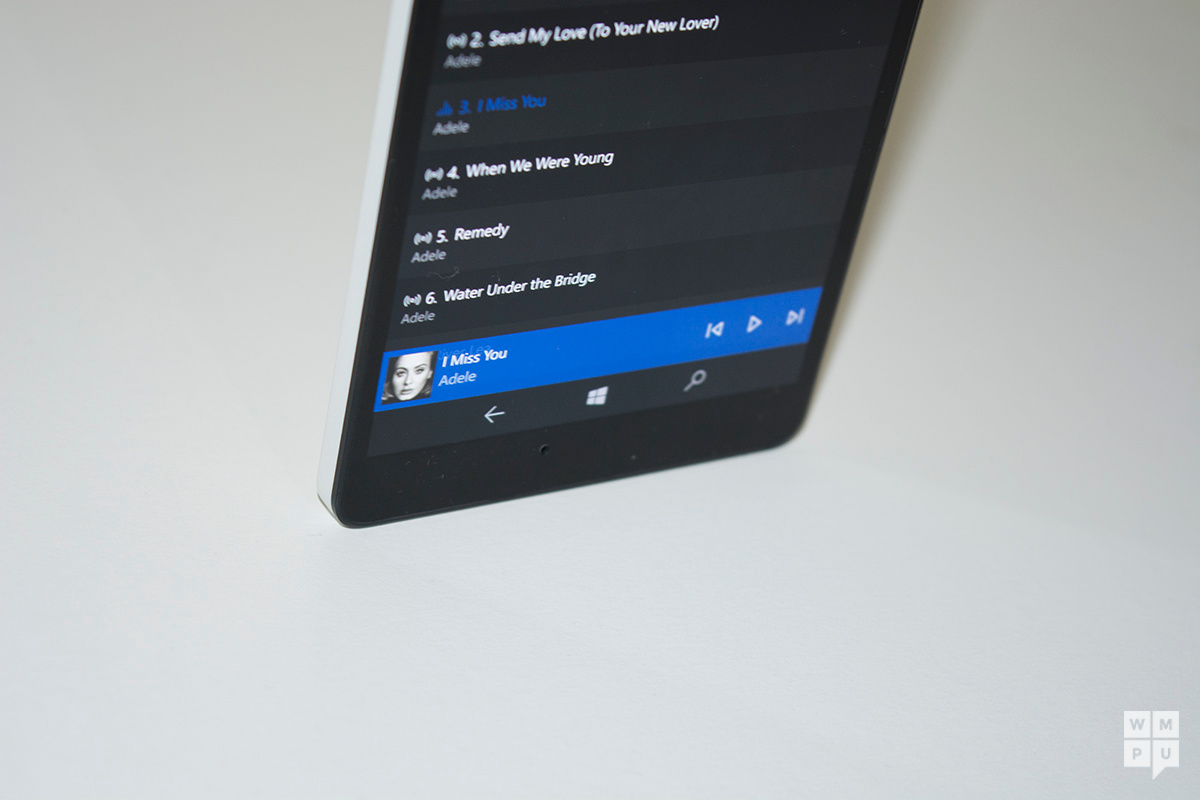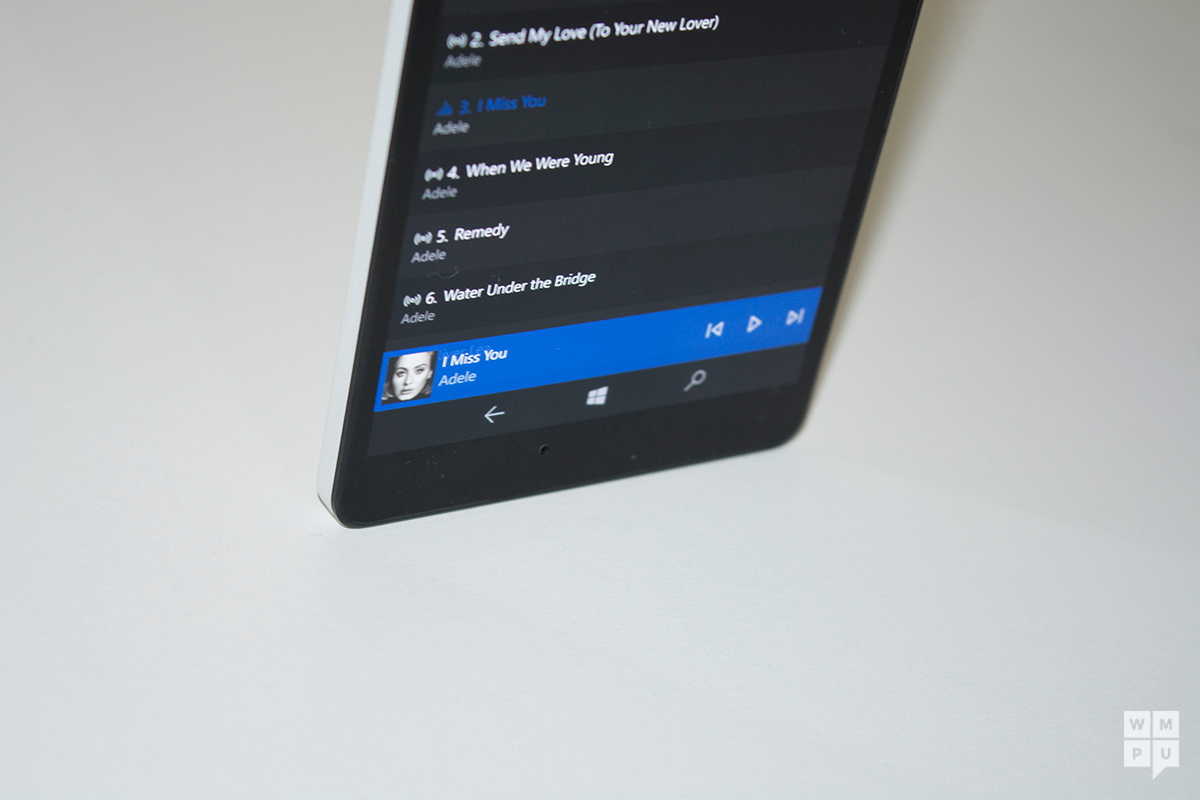 Microsoft's Groove Music app has received a large update on PC and Mobile. Now a near essential app due to the dearth of quality streaming apps on Windows 10 Mobile, the app has picked up a few refining tricking the previous update. For one,the app now signs in much faster. Users of Groove music will have noticed that the app was prone to failure if something interrupted the login progress. The app would refuse to play music if sign-in failed for some reason, or it would skip over DRM'd songs on your Groove collection, making the app most inconvenient for offline use. This latest update is aimed at fixing that little bug, and we haven't seen it happen since the update has hit. This new version of Groove hasn't yet rolled out to non-Insider builds of Windows 10 Mobile, making it somewhat of a "coming soon" update.
We've been peeking at newer redstone builds
Microsoft doesn't release all new builds to Windows insiders as they are cooked, as such, upcoming features are currently tested weeks ahead of when Windows Insiders will get them. We've peeked at the new Insider builds to see what Microsoft is cooking up for Windows 10 Mobile users, and its a bunch of pleasant refinement. Messaging everywhere is coming – as Microsoft has announced – but the firm is also bringing back an obvious feature. The ability to see when your apps were updated in the past.The Windows store is also getting a huge revamp, with a redesign coming soon to make it easier to use. Microsoft is adding the ability to view movie trailers in the store, as well as   redeem gift cards in the store.All in all, an update to look forward to.
And Instagram has been naughty and pulled their app
Instagram finally had it with the insult to mobile software that was the Instagram Beta app for Windows Phone and have pulled it from the Windows Store. Users on Windows 10 Mobile cannot access it, and the webstore shows the app as defunct. However, Windows 10 Mobile users can still use 6tag as well as Instagram's Windows 10 Mobile app, so it appears almost no one is left in the lurch.
Microsoft has a new Wordflow keyboard for iOS
Microsoft's new Wordflow keyboard for iOS is an attempt to bring the Wordflow experience to iOS users. It has the word prediction, the comfortable design of Windows 10 Mobile's keyboard and adds on a few new tricks like customizable backgrounds and a funky arc keyboard layout. It doesn't have shapewriitng, but its an overall well though out experience. Too bad iOS sucks with keyboards.
And Microsoft Outlook is now on Android Wear
If you really want to view your email on a watch because you are an alien and a workaholic, Microsoft now has you covered on both the band, the Apple Watch and Android Wear.. Assuming you're one of the 5 people who still actively use a smartwatch, and one of the two that use Android wear, Microsoft now offers you the ability to use Outlook to make use of email for your wrist. Email, from your wrist. If that isn't a sign of the future, I don't know what is.