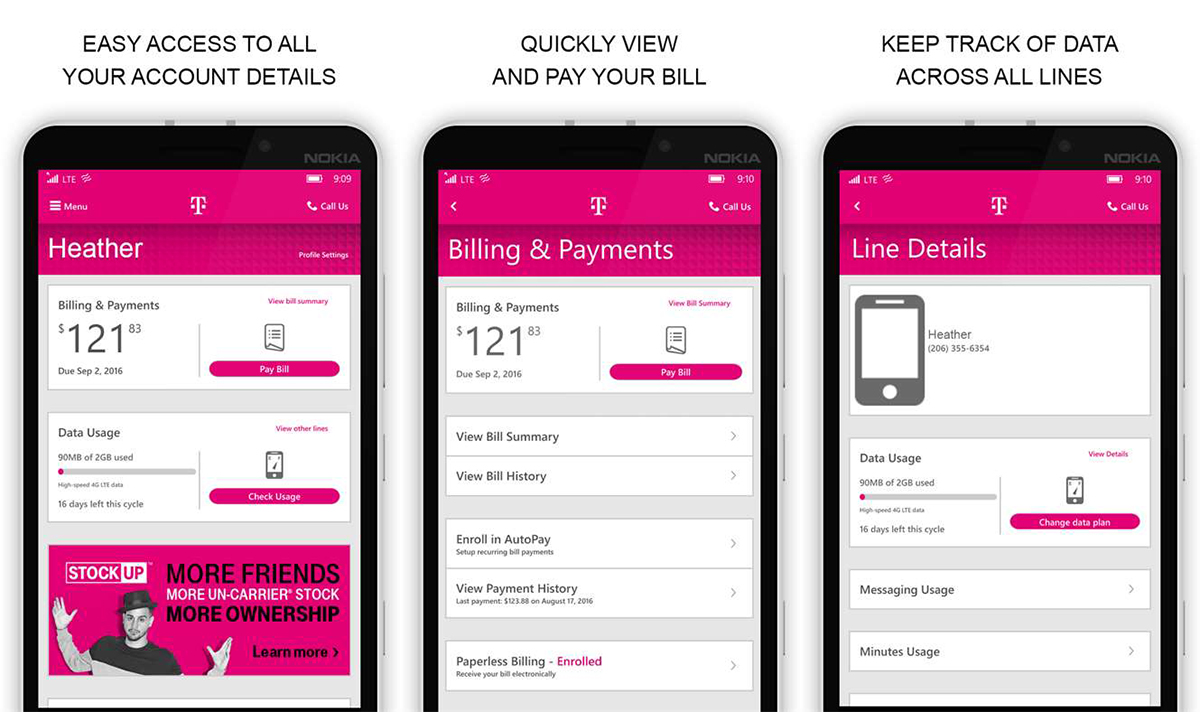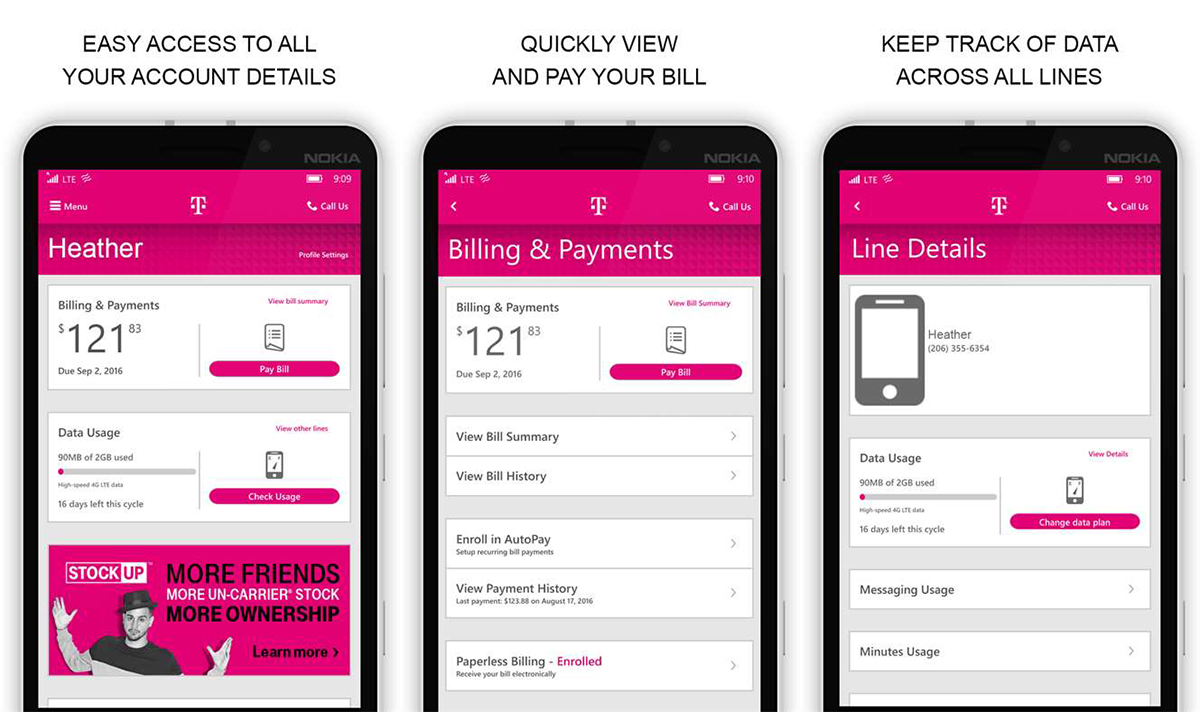 T-Mobile USA has finally provided some much-needed support to its Windows phone line in form of a new app update to its existing Store app. The app which replaces the older T-Mobile store app which allowed you to do easy bill payments and data checking,  It doesn't add much, aside from a new design and reportedly improved diagnostics support, but its an improvement to the aging T-Mobile app that languished in the store.
You can find a list of phones T-Mobile USA supports here.
Here's what the app for Windows Phone 8 and 10 devices offers:
 Pay your bill in as little as two clicks
 Checking your data usage is as easy as opening the app
Download the app from the Store link below.