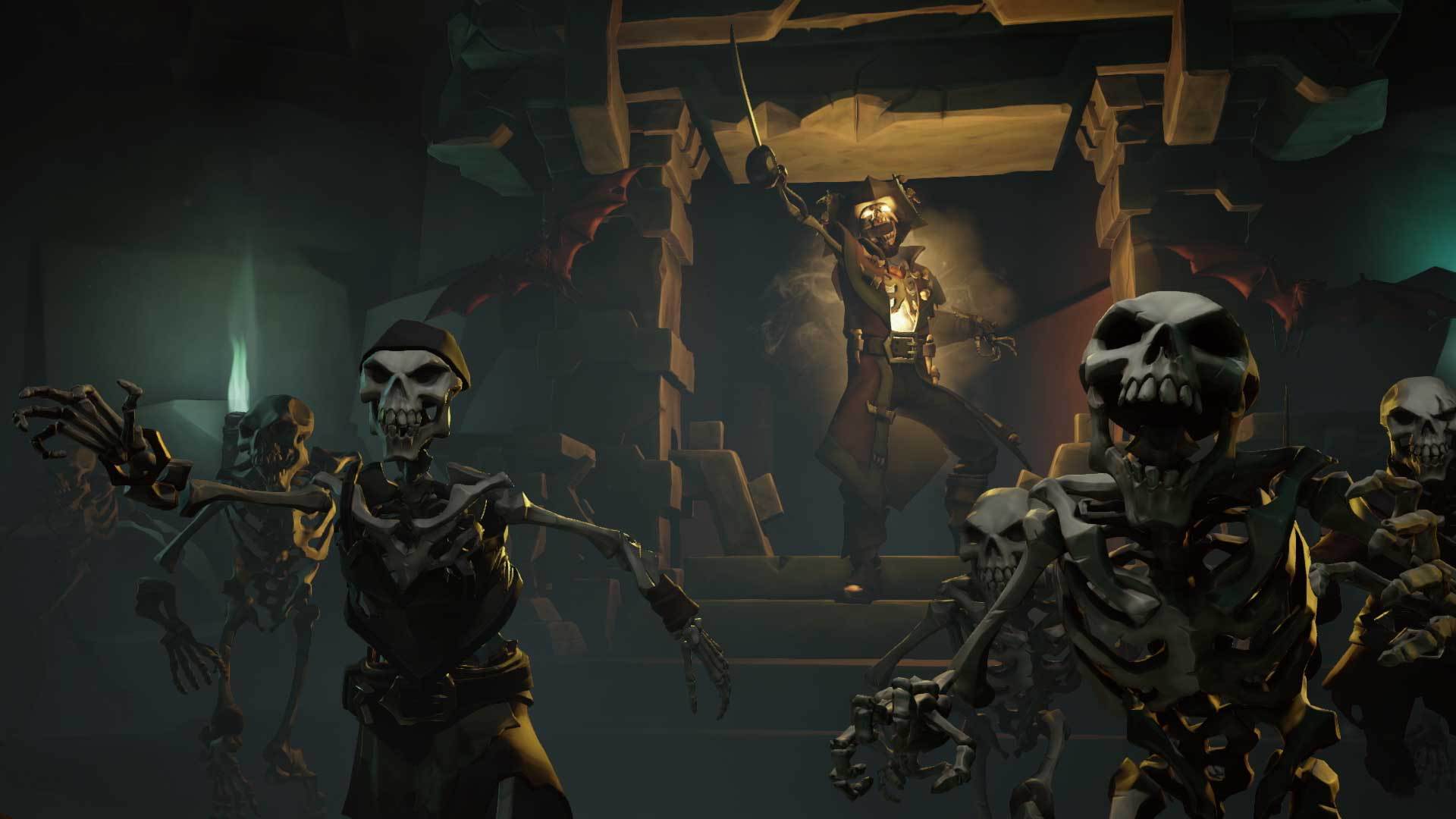 Despite mixed reviews from players and critics, Rare's Sea of Thieves has topped UK sales charts following its release, debuting at No1. Hazelight Studios' co-op prisonbreak game A Way Out followed at No2.
It should be noted that GFK Chart-Track only tracks physical sales. Any digital sales will not have been included in its analysis, which makes Sea of Thieves' rank even more impressive. With Microsoft releasing it into Xbox Game Pass the same day as its global release, no doubt a good chunk of players signed up for the service's 14-day free trial. We don't know the exact amount of sales, but Rare did say that Sea of Thieves saw over 1 million unique players in under 48 hours, with 5,000 players trying to join the game every minute.
It's certainly a busier week than the same week last year which only saw the release of Mass Effect: Andromeda. In comparison, four games debuted on the charts this week, taking up the top four spots.
The top 10 UK games for the week ending March 24 are as follows:
Sea of Thieves
A Way Out
Ni No Kuni II Revenant Kingdom
Assassin's Creed Rogue Remastered
FIFA 18
Burnout Paradise Remastered
Grand Theft Auto V
EA Sports UFC 3
Mario Kart 8 Deluxe
Super Mario Odyssey