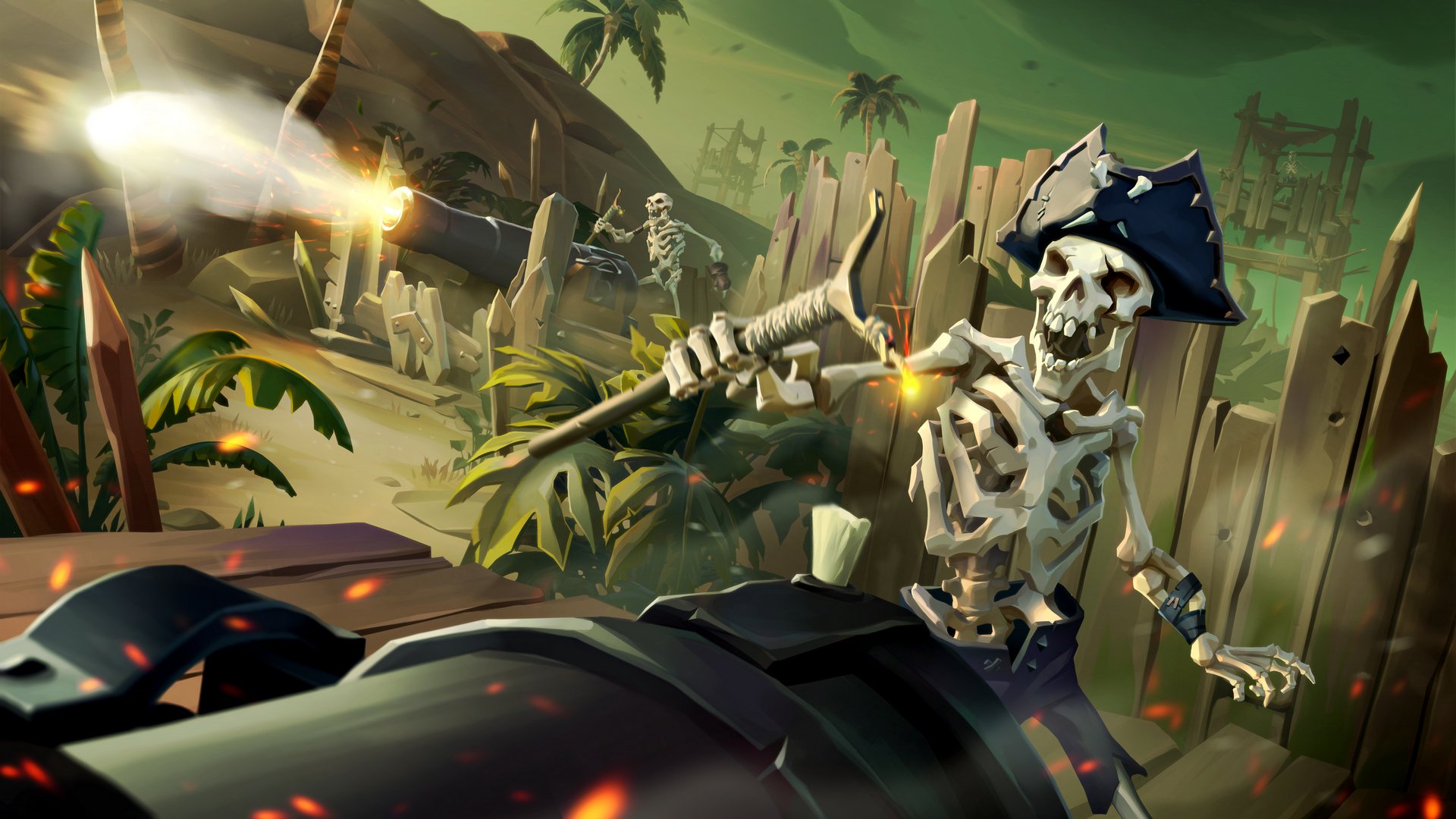 Any shared-world or multiplayer game is going to have a rough launch day, and Sea of Thieves is no different. In an effort to provide transparency on the situation, Rare Studio Head Craig Duncan and Executive Producer Joe Neate released a video detailing the team's plan to address issues that have been plaguing some players.
Though it wasn't made out to be a huge announcement, it was revealed that the game had passed over 1 million unique players in under 48 hours since releasing in New Zealand. At one point, Duncan even said that he was told from a service engineer that 5,000 players were joining the game per minute. This high influx of players and just the sheer amount playing during peak hours around the world have led to issues of people being unable to join matches.
In addition, Rare is also looking to fix performance issues that players have encountered on Xbox One X. Fixes will be implemented with the game's first client-side update that's hopefully releasing early next week.
Because Sea of Thieves launched into Xbox Game Pass for subscribers, I imagine a number of people are trying out the game through the service's free 14-day trial. It's unclear what the distribution is between number of players on Xbox One and Windows 10.
Via: DualShockers