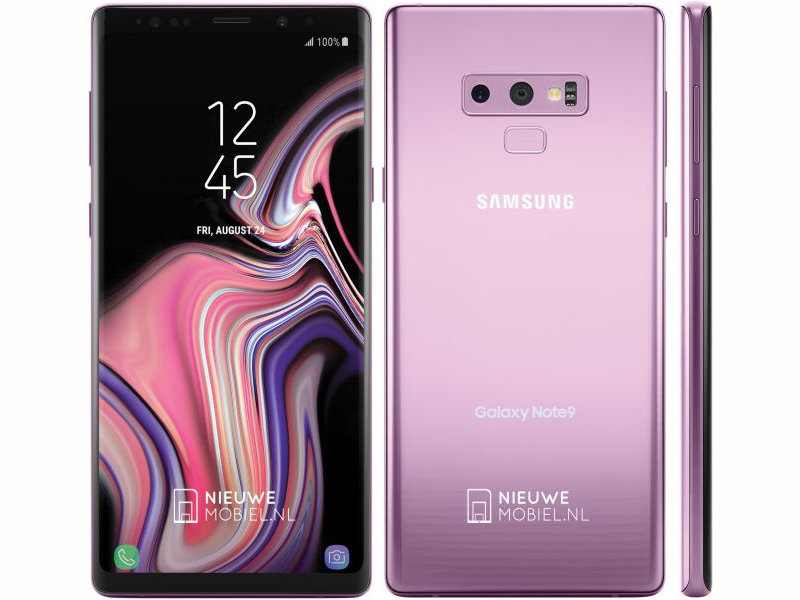 As we barrel closer to the launch date of the Samsung Galaxy Note 9 on the 9th August Samsung is having ever more difficulty plugging all the leaks related to the device.
The latest is the above marketing render of the handset, showing it in fetching Lilac Purple,  which also does a good job showing off how slim the device is. The handset is expected to be available in Black, Gray, Coral Blue, Brown, and Lilac purple.
Update: a new Coral Blue render has now also leaked.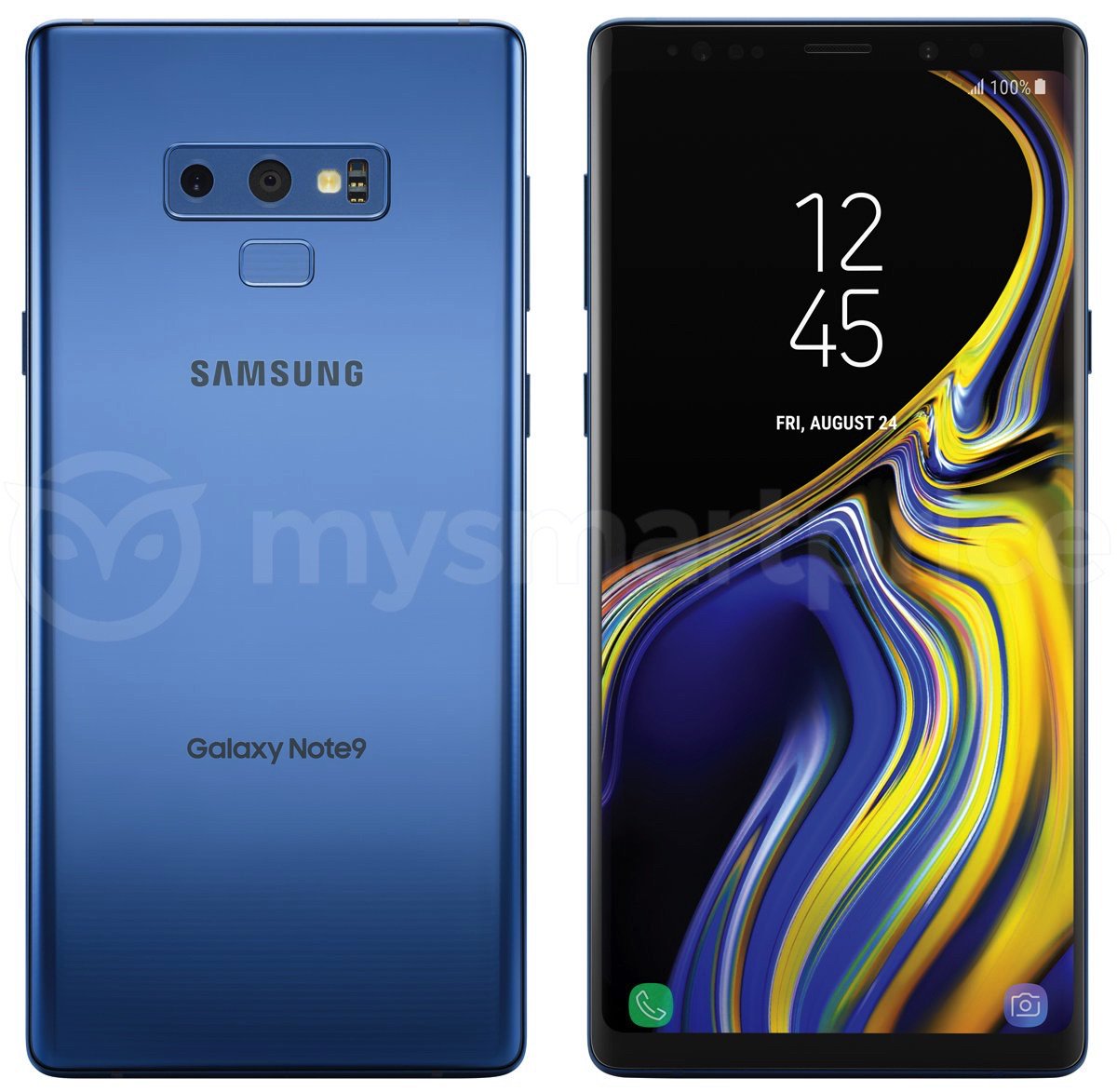 NieweeMobiel.nl also suggests the date on the display, the 24th August, may also be the date the handset will hit shelves and actually be available for purchase.
As a reminder, here is what we know about the device so far:
Design Disappointment – the bad news first: the Galaxy Note 9 looks almost identical to the Galaxy Note 8
No In-Display Fingerprint Reader – as expected, this technology has been pulled and will instead launch inside the Galaxy S10
Repositioned Fingerprint Sensor – Samsung is wisely moving this from the side to below its rear cameras
Horizontal Dual Cameras – speaking of which, the Galaxy Note 9 has horizontal dual rear cameras unlike the vertically mounted cameras on the Galaxy S9 Plus
Upgraded Photography – primarily software-based, improved algorithms have boosted overall performance as well as optical stabilisation and with the same variable apparture camera as the S9.
Brighter Display –The brightness has increased from the Galaxy Note 8
Massive Battery – a huge 4000mAh battery will last up to two days and in his testing delivered 25 hours of video playback at maximum brightness.
Weight Gain – The Galaxy Note 9 feels heavier than the Galaxy Note 8 due to its larger battery
More RAM – a 6GB base model will be offered alongside an upgraded 8GB version, though it's unclear in which markets they will be sold
Big Storage Boost – 128GB, 256GB and 512GB models are coming.
All-New S Pen – Bluetooth support has been added, accuracy increased and software support expanded notably for business users.
Performance of the device is amazing. The device is believed to be faster than the iPhone X.
Are any of our readers planning to pick one up? Let us know below.
Via Nieuwemobiel.nl