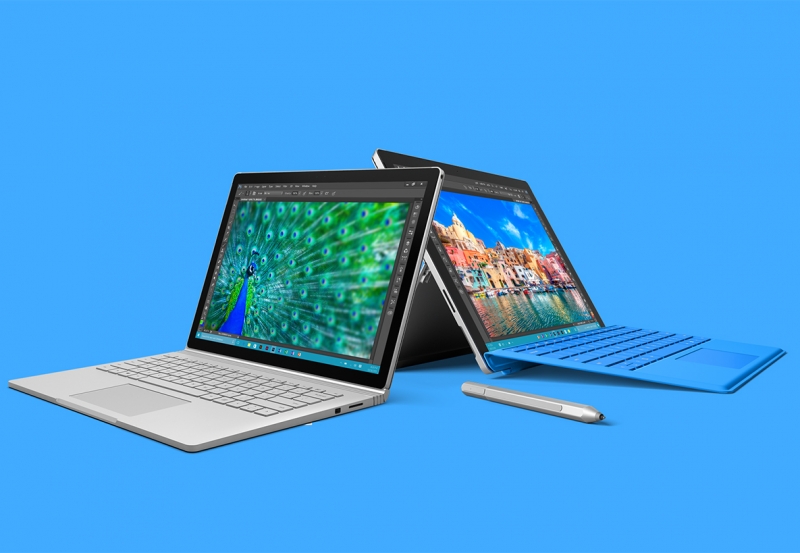 Microsoft's announced their Q1 2017 fiscal year results,  revealing their Windows phone hardware strategy continuing on to great success, with revenue from phone declining by 72%. Just as planned.
Moving swiftly on, the results for Microsoft's Surface were actually quite good, with revenue now up to $926 million, up down slightly from last quarter, but improved by 38% from the previous year's showing. As expected, the Surface Pro 4 and Surface Book drove this increase.
Microsoft's last Surface release was exactly a year ago, and the firm has since then dialed back on the Surface 3 and Surface Pro 3, promoting instead the Surface Pro 4 and Book. It is also unknown how much impact the reports of the Surface Pro 3's battery issues may have affected this, looking at the results, it clearly didn't do much damage.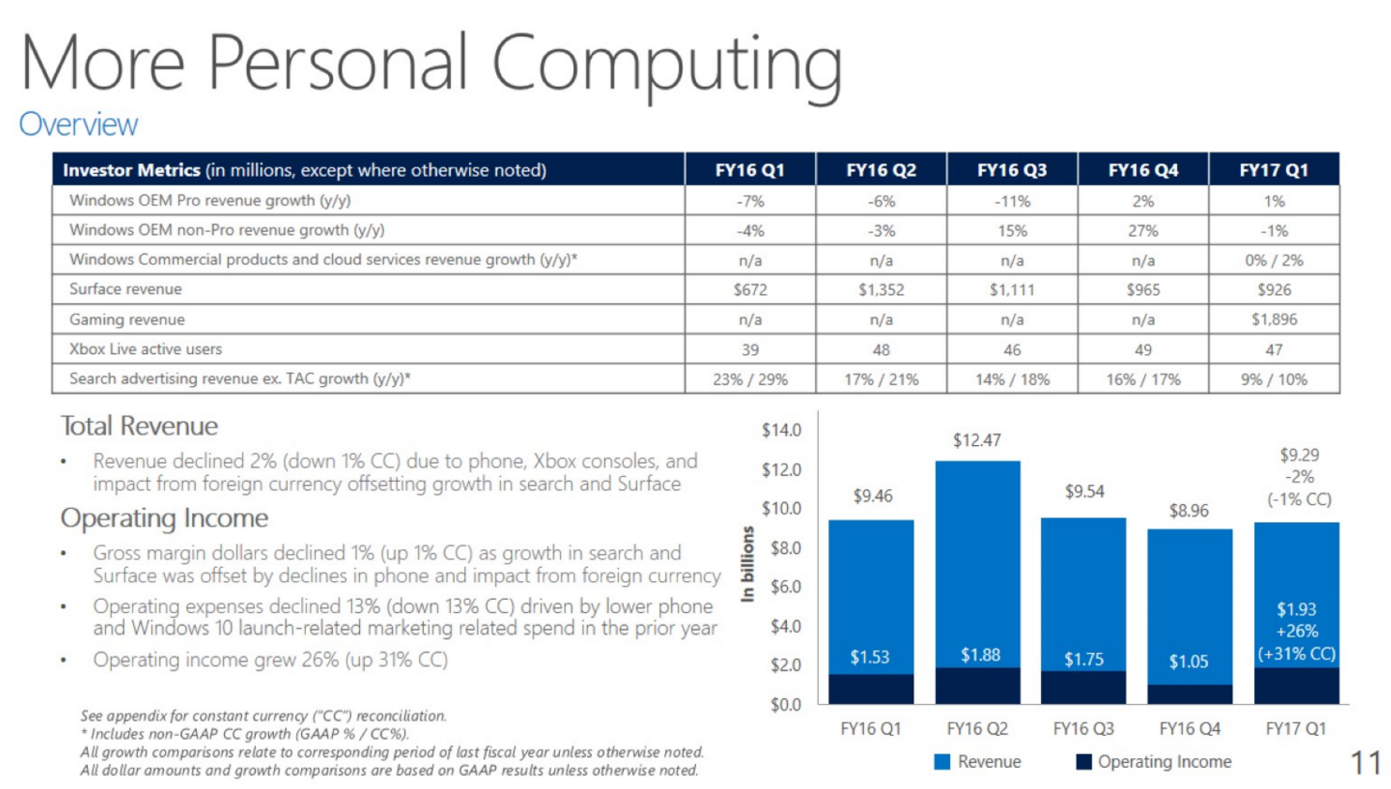 Microsoft's Surface series market themselves as tablets that can replace desktops or vice versa, but really, they are at their core very good laptops which can work as tablets (some better than others.) Measuring the quarter tio quarter performance ultimately isn;t as important as seeing the bigger picture, and that is the spurring of Windows OEMs to create new and exciting devices, which they have done in spades.
More importantly, with Microsoft releasing newer Surface devices – and perhaps even refreshing  the Surface Pro 4 and Surface Book next week, the next two quarters are going to be some of the most important ones for the Surface brand.