Meta has announced a host of new features for end-to-end encrypted chats on Messenger, bringing users more options to customize and improving privacy. The social media giant has also shared an update on the progress it made on the default availability of end-to-end encryption on Messenger.
Support for chat themes for end-to-end chats is perhaps the most exciting capability Meta announced. It finally gets rid of the same boring plain background. Users will be able to use static color and gradient themes as chat backgrounds. Meta has also announced custom chat emojis and reactions for Messenger, enabling you to see the full menu of emoji reactions and customize the quick reaction tray in end-to-end encrypted chats.
Moreover, the ability to choose different profile photos for different group chats with friends and work colleagues is another welcome change in Messenger. Messenger's end-to-end chats will also show active status, helping users know when to call someone. If you are a privacy enthusiast, you can also turn the feature off and never show your active status on Messenger.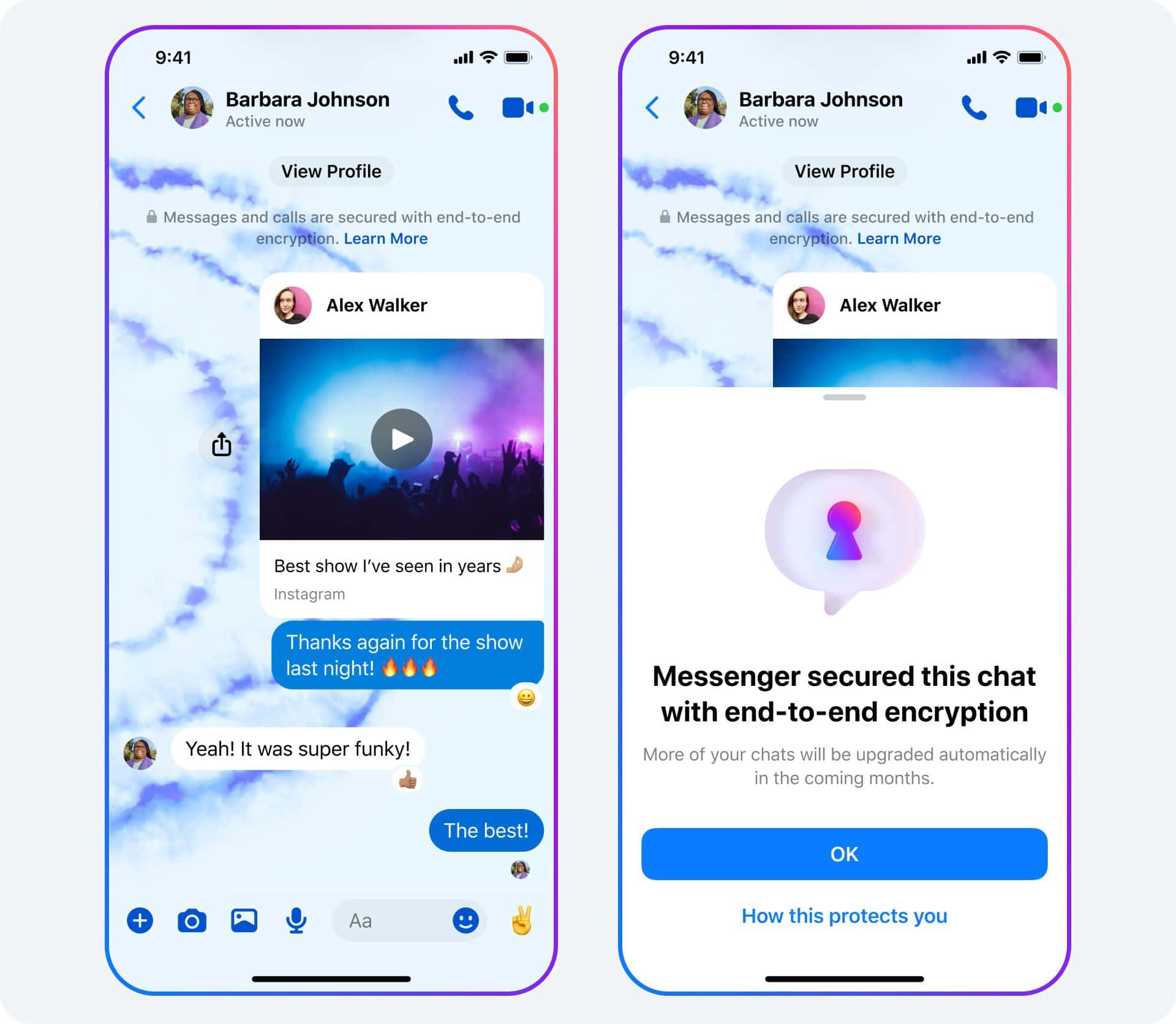 Link previews and support for bubbles on Android are Meta's other noteworthy features coming to Messenger. As you may guess, bubbles will show messages in a bubble when you are using a different app. On the other hand, Link previews will give a glimpse of where the link will take you without needing you to open the link. These functionalities will certainly be beneficial to a lot of people using Messenger.
Besides announcing these new features, Meta has also said that it has started gradually expanding testing default end-to-end encryption for Messenger. Meta will upgrade the chats with end-to-end encryption technology in the next few months. The company noted that the process of selecting and upgrading chats is random, but it will notify users when it does so.