The ESRB has once again seemingly outed a former PlayStation-console exclusive for Xbox One. Spotted by a Redditor, the ESRB has rated Double Fine's Gang Beasts for Xbox One.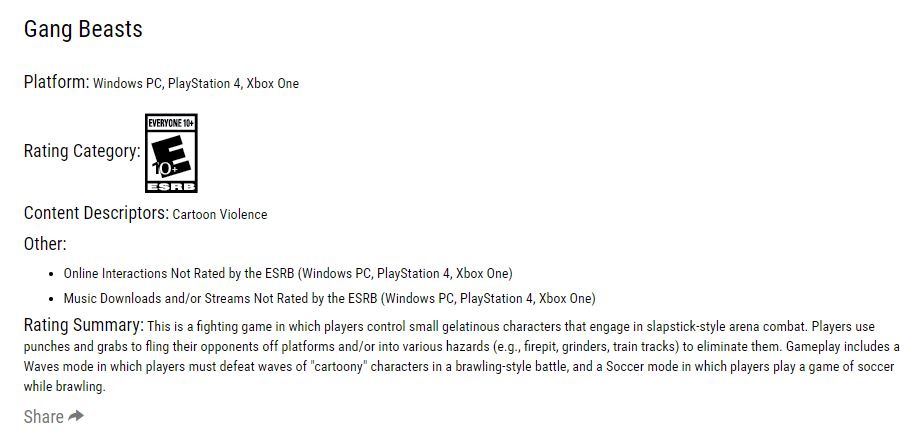 Gang Beasts is a multiplayer beat 'em up party game developed by Boneloaf and published by Double Fine Presents in 2017 for PC and PlayStation 4. As its rating summary states, it features "small gelatinous characters that engage in slapstick-style arena combat."
Its listing does not indicate when it could potentially release on Xbox One, but I'd assume it'd be reasonable to expect it within the year. As of right now, Double Fine has not made any official announcement about Gang Beasts' future on other platforms.
Though not revealed by the ESRB, a Taiwanese ratings board also outed the existence of Hellblade: Senua's Sacrifice for Xbox One less than a week ago. An official announcement regarding that game's leap to Xbox One has not been made either.
If you're unfamiliar with Gang Beasts, you can view it on Steam here. It is priced at $19.99.