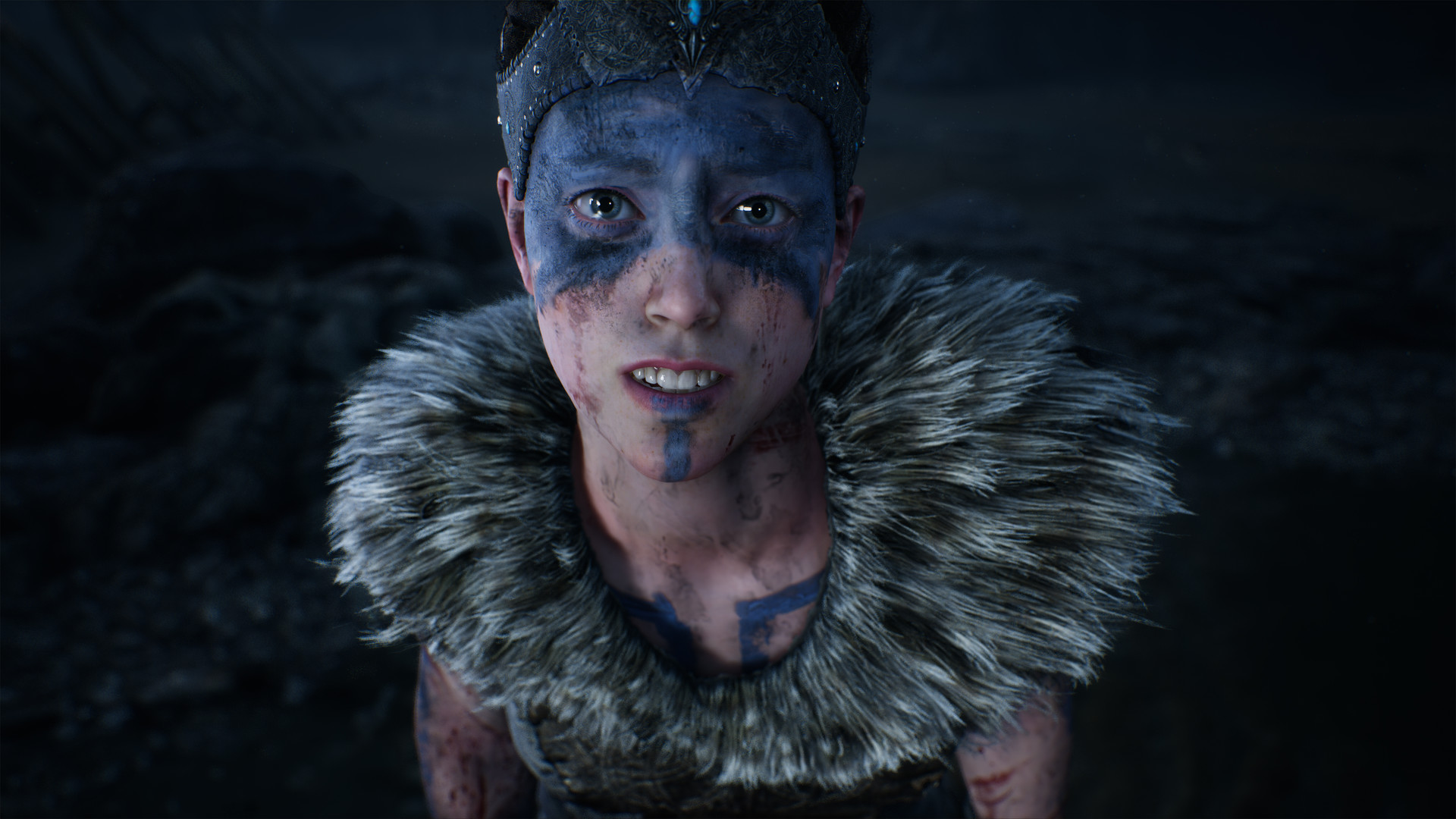 Xbox One players may be playing Hellblade: Senua's Sacrifice in the near future according to a listing on a Taiwanese ratings board. The PlayStation-console exclusive from Ninja Theory garnered acclaim for its production value which appeared greater than what an indie studio could normally achieve. It looks like this warm reception may be helping the developer launch it on more consoles.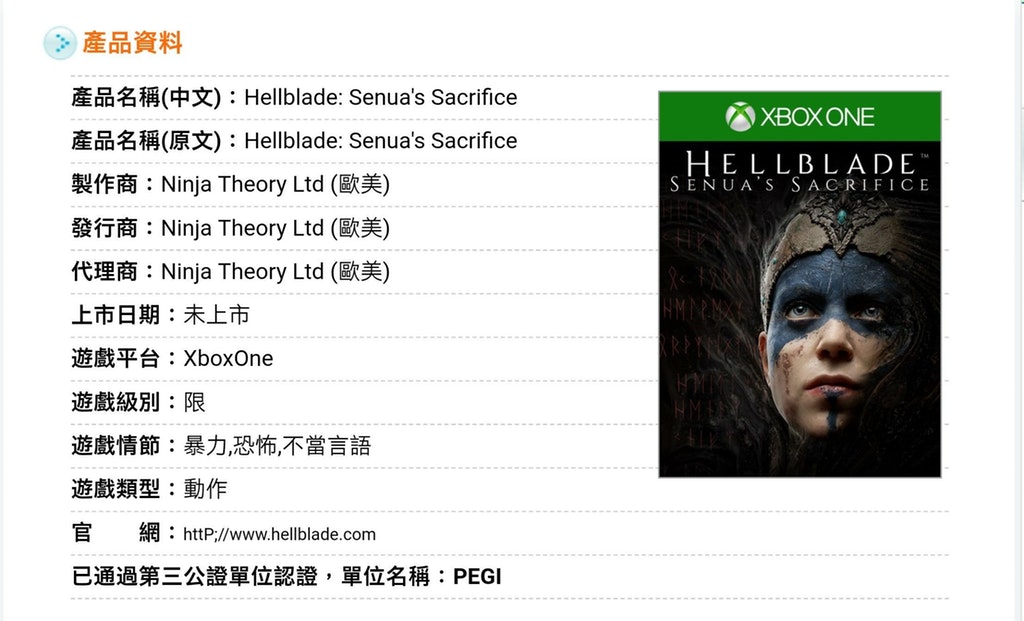 The rating (via Gematsu) unfortunately doesn't reveal a planned release date. From what can be read in English on the page, Hellblade: Senua's Sacrifice from Ninja Theory was PEGI rated for Xbox One. Not a lot to go by, but this isn't the first time a game's release has leaked via a ratings board, and it certainly won't be the last.
In addition to the Taiwanese rating, Hellblade was also recently rated again in Australia. this time as a multi-platform release. Though the Australian rating doesn't specifically mention Xbox One, it's hard to imagine a new multi-platform rating going up for the game without an imminent launch on other consoles.
At The Game Awards 2017, Hellblade: Senua's Sacrifice took home three awards for Best Audio Design, Games for Impact, and Best Performance.
You can read Hellblade's description from its Steam page below.
"From the makers of Heavenly Sword, Enslaved: Odyssey to the West, and DmC: Devil May Cry, comes a warrior's brutal journey into myth and madness. Set in the Viking age, a broken Celtic warrior embarks on a haunting vision quest into Viking Hell to fight for the soul of her dead lover."