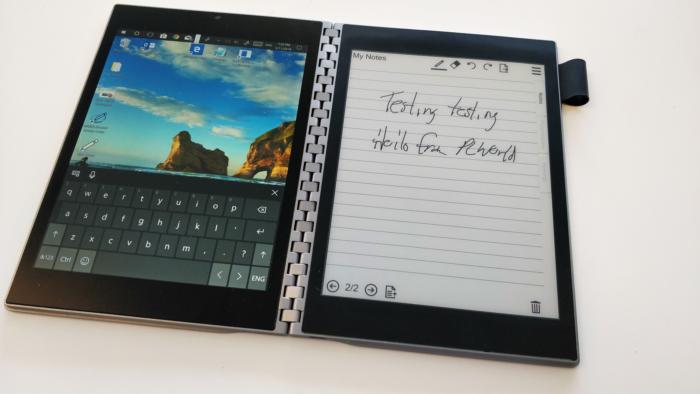 There were a plethora of patents that described Microsoft's foldable dream. The company also even started working on its Foldable Andromeda but only to put it in cold storage.
And now some interesting development. It is learned that Microsoft is in no mood to abandon what they were dreaming about since almost a decade. The Verge reports that the tech firm is very much looking forward to registering its name in the foldable-gang and it is Windows Lite that will power things up while the fact of it being a Chrome OS competitor still holds true.
Windows Lite if rumours are to be believed is getting rid of many components of today's Windows, making it a completely fresh looking OS that is truly light-weight.
Microsoft is expecting Windows Lite to be ready by within a few months and this will let willing manufacturers pursue their foldable dream and all of this can happen in this year if things fall into place as intended. Aside from its partner manufacturer, the Redmond giant is also working on its own hardware.
It is worth noting that Windows Lite is just a codename and the name enjoys its existent only inside the Redmond campus. Once the final product is ready for consumers Microsoft might not stick to the name. In fact, rumour has it that Microsoft does not want to call it Windows.
Make no mistake the new OS that is set to power the dual-screen device is still a part of the Windows Core OS(WCOS) which is to be assumed as a universal shell powering all Windows devices going forward. The key differentiating factor for Windows Lite will be Santorini which is also a shell that sits atop WCOS, making it distinct from OSes on different category devices such as HoloLens.
We expect Microsoft to talk more about Windows Lite at its Build Developer Conference which is due in early May.