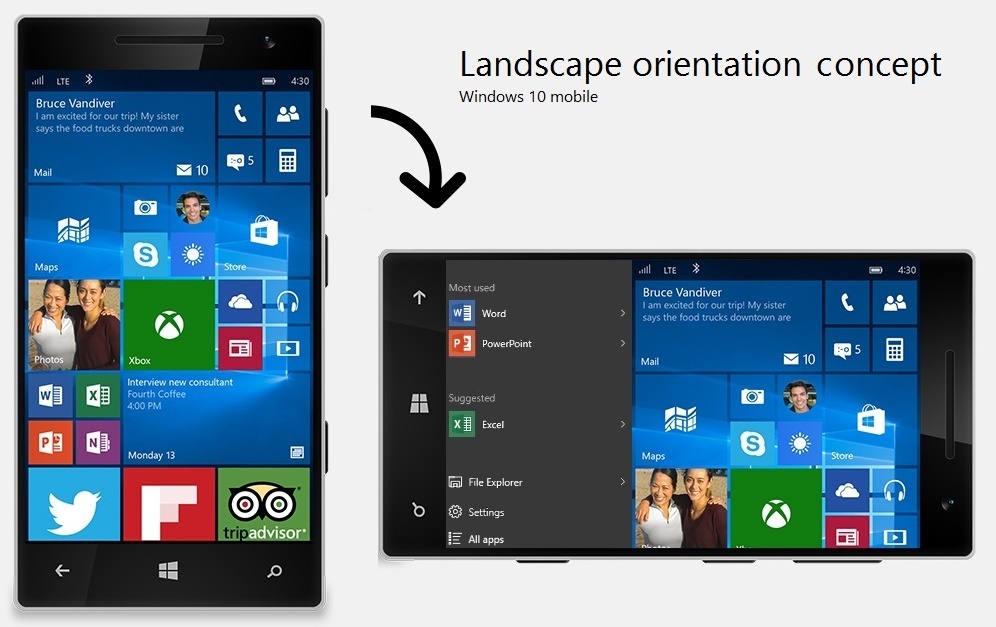 Microsoft believes Windows 10 Mobile is perfectly suited to small tablets, but with the OS only sporting a portrait start screen, in many scenarios users will have to regularly flip the device around to navigate around the OS.
Reader Sofoklis has come up with an elegant solution to the issue which would not require reorienting and re-arranging tiles and would even be familiar to desktop Windows 10 users.
His concept would combine the Windows 10 Start menu with the usual Windows 10 Mobile Live Tiles, similar to how tablet mode currently appears on Windows 10, but without the side-ways tile scrolling.
Sofoklis notes such a new start menu will provide design consistency, be fast and easy implementation and can improve user experience.
What do our readers think of the concept and the need for a landscape start screen? Let us know below.