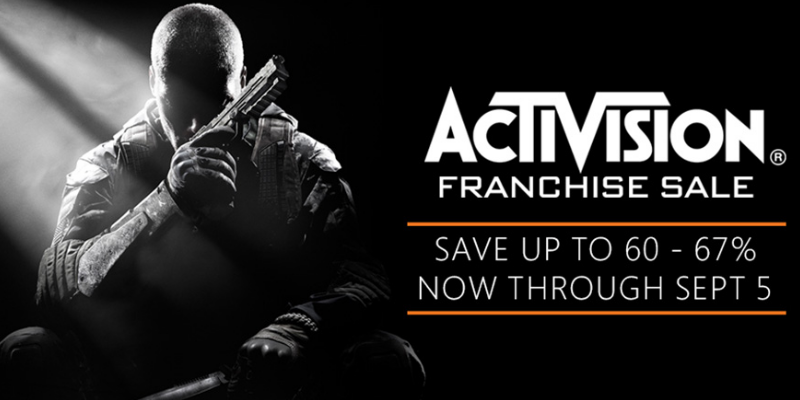 The Xbox Store is no stranger to publisher or franchise sales – there's been multiple ones over the years, and now Activision is running their own. This sale covers games on both the Xbox One and the Xbox 360, and you'll be able to get up to 67% off games. The sale begins today, and it ends on September 5th.
Regardless of your stance on the Call of Duty franchise, its deals really do make it the star of the show here. You can get 60% off the gold edition of Call of Duty: Advanced Warfare, which brings the price down to $24. The gold edition contains the Havoc DLC pack, which contains a few bonus maps, as well as Exo Zombies, which is described below.
The unique Exo Zombies co-op experience is all new to Call of Duty: Advanced Warfare DLC. A DNA bioweapon spawns a ravenous mutant horde infecting a secret Atlas research facility. Now four unprepared survivors must face the most vicious mutations ever unleashed.
You can also get 25% off the excellent Marvel: Ultimate Alliance bundle, which just came out a month ago. The individual games aren't discounted, but this makes the bundle just $5 more than buying either one of the games on their own.
While it isn't backwards compatible (and Fall of Cybertron, which has an Xbox One version on sale that just released earlier this month), The Cybertron Experience for Xbox 360 is discounted to just $20. This double pack contains both Transformers War For Cybertron and Fall of Cybertron, as well as all additional content ever released for them. They're excellent third person shooters, and some of the best Transformers games out there.
That's just our picks, but if you'd like to check out the rest of the Activision sale, you can find it here.
Are you going to buy anything in the Activision Publisher Sale? Let us know in the comments below!