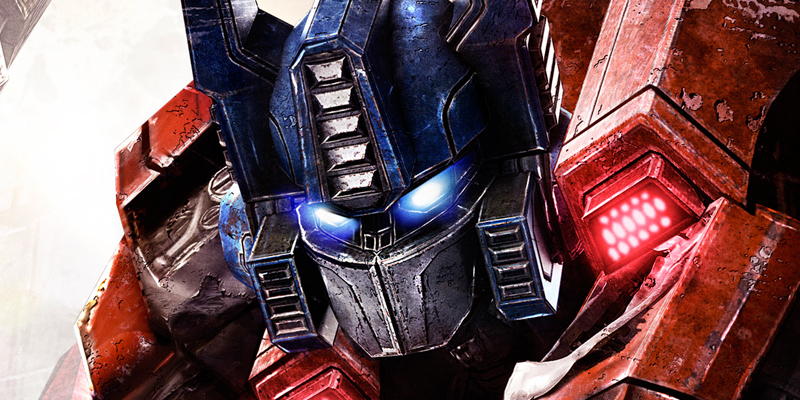 Transformers: Fall of Cybertron is coming to Xbox One tomorrow, and that should be a good thing. However, there's some bad news mixed in here at the same time: It's done by Fun Labs, the same company that released the mediocre ports of Prototype 1 and 2 on Xbox One last year. There's always a chance they've learned since their last endeavors on the Xbox One, but it's best to be very cautious with this release.
Fall of Cybertron originally released back in 2012, and it received plenty of praise. The game's an excellent third person shooter, and being able to transform between robot and vehicle forms at any time made the shootouts feel unique. The game's multiplayer was also praised, and gave you the ability to make your very own Autobot or Decepticon.
The Xbox One version of the game will contain all DLC released for the game, which is a $30 value. These mostly just add extras for the game's multiplayer, but they also add a classic Optimus Prime skin and two new skins for use in the game's campaign mode.
You can see the game's description below.
Transformers™: Fall of Cybertron™ transports you to the final days of the planet Cybertron where you will experience the darkest hours of the apocalyptic war between the AUTOBOTS and DECEPTICONS. Embark on an adrenaline-fueled journey through a wide range of missions and massive environments designed around each character's unique abilities. With the stakes higher than ever before, you play as a variety of Transformers characters, including Grimlock's nearly indestructible T-Rex form and the legendary Combaticons forming into the colossal Bruticus. Fight through both sides of the Transformers' most epic battles leading to their legendary exodus from their homeworld.

Transformers™: Fall of Cybertron™ allows you to go head-to-head as AUTOBOTS and DECEPTICONS with its multi-player online mode. Create your own personalized character and weaponry with the most advanced and in-depth customization ever before seen in a Transformers video game.
You'll be able to purchase Transformers: Fall of Cybertron on your Xbox One tomorrow.
Did you play Fall of Cybertron back in the 360 era? Let us know in the comments below!