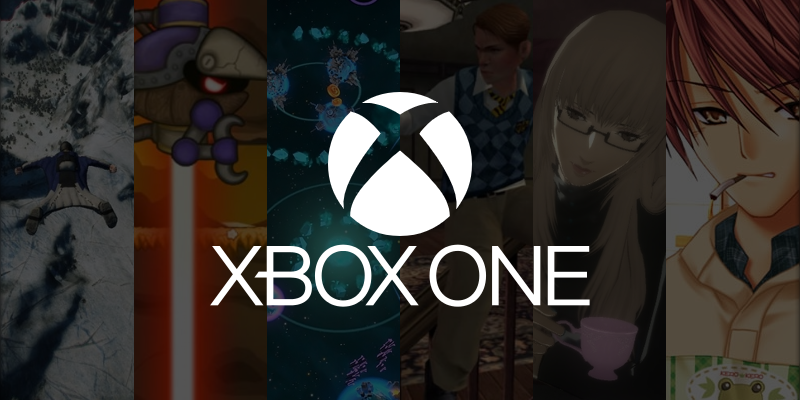 2016's been a crazy year, especially for the Xbox One. The Backward Compatibility program went into overdrive this year, hitting over 300 available games and bringing some fan favorites to the Xbox One. While the constant stream of releases isn't showing any signs of slowing down next year, it's taking a break until after 2017 begins. Announced by Larry Hryb on Twitter, today marks the final Backward Compatibility release of 2016.
Before Xbox One Backward Compatibility team takes some time off for holidays, we have 6 new releases today. Releases resume after New Year

— / Larry Hryb / (@majornelson) December 15, 2016
This is something to be expected as both Christmas and New Year's are approaching fast, and Microsoft – like most companies – is slowing down and taking a break. Today's Backward Compatibility release is super sized to make up for that, and also contains some pretty good games.
Interestingly enough this release includes CLANNAD, a Japanese only visual novel which you can only purchase from the Japanese Xbox Marketplace. While the Xbox One doesn't have any region locking like previous systems, we're currently unable to verify if any of the Xbox 360's regional restrictions carry over to digital versions of games compatible with the Xbox One or not.
One of the other titles in today's release happens to be Catherine, a mind boggling puzzle platformer from Atlus, the same company behind the Persona franchise. Other games include Raskulls, an action packed platformer, a strategy game called Planets Under Attack, Skydive (a game that lives up to its name), and the "Scholarship Edition" of Bully from Rockstar Games.
As always you can play any of these games by simply putting the physical disc into your Xbox One if available, or you'll find the game in your Ready To Install section in My Games & Apps if you own it digitally.
You can find all of today's games in the Xbox Marketplace by following the links below.
Are you excited to play any of these games on your Xbox One? Let us know in the comments below!