Windows 11 Insider Preview Build 25290, released to Insiders in the Dev Channel today, boasts some notable additions to the Windows widgets board: the new Spotify and Phone Link widgets. It will also introduce new treatments to the Start menu, giving users suggested actions for their Windows system.
Last week, Microsoft introduced a preview for the Messenger widget. The move was a great indication of the software giant embracing more third-party apps in its operating system. With this, it is pleasing that just a week later, it is now introducing two new widget previews for Spotify and Phone Link.
As expected, the layouts of both widgets offer easy access to the main functions of the apps. For Spotify, there will be instant buttons for playing some playlists, while the Phone Link widget will display relevant notifications and some of the app's main controls. The new widgets can be pinned by selecting the + sign at the top-right of the board.
While the addition of third-party widgets is a surprise for those outside the Windows Insider program, the idea of having new widgets is no secret for the testers. As Microsoft notes, developers have the freedom to create and release widgets for their apps, thanks to the Windows App SDK 1.2 for developers. With this, it might mean that we are just days away from getting more widget selections for our favorite third-party applications.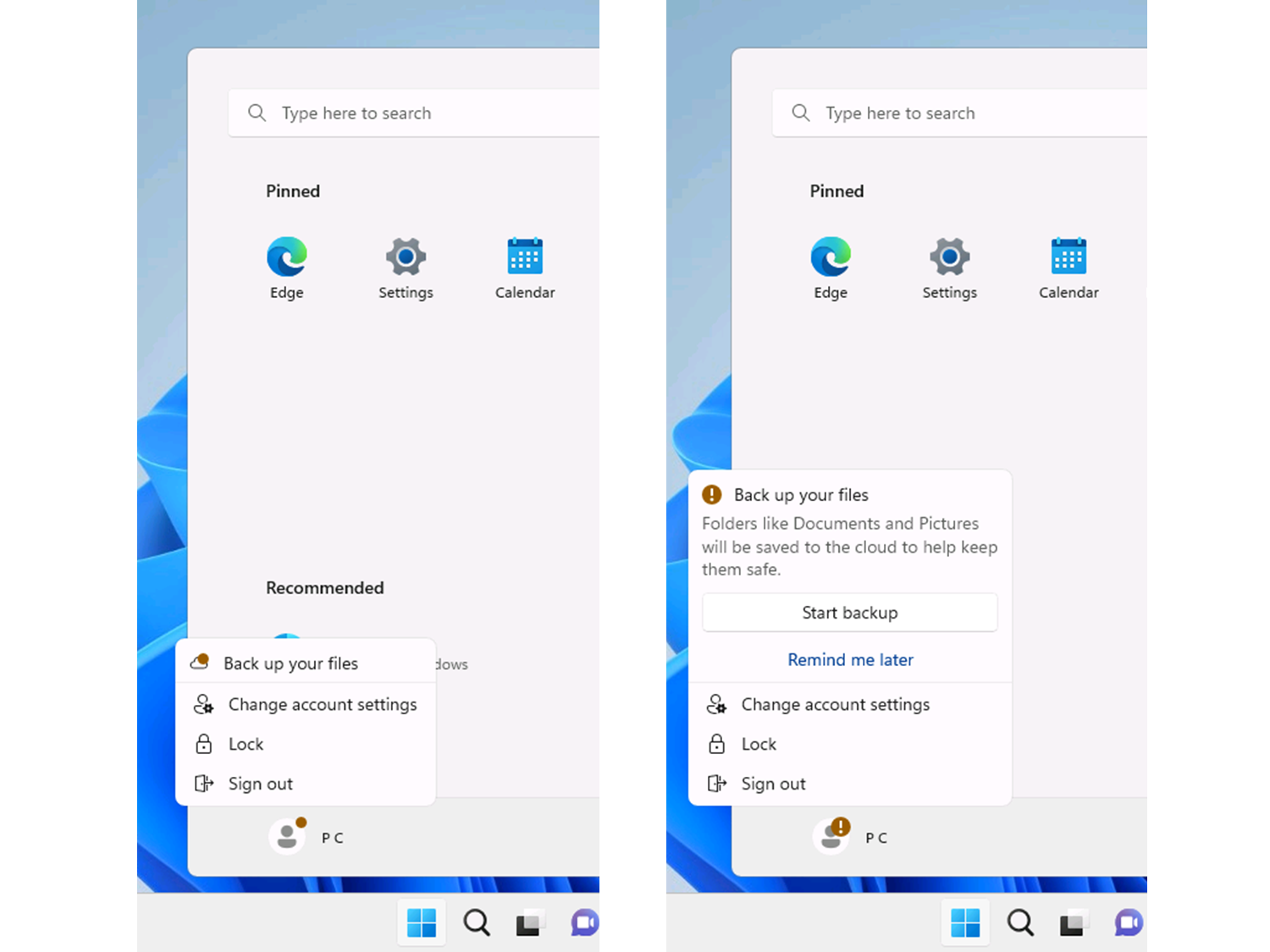 On the other hand, aside from new widgets, Microsoft is also testing new treatments for its Start menu in Build 25290. Specifically, Dev Insiders will see badging on their user profile or some options suggesting actions for their systems. The new badging will show two new treatments that will be distributed to different Dev Insiders. The first one features a simple suggestion for baking up files, while the other one comes with some descriptions and additional options.
This treatment started in October with Build 25227, which infuriated some. In November, users spotted almost the same treatments on their Windows 11 sign-out flyout menu and Start menu, which featured Microsoft's products and services. Many expressed their disappointment, saying the changes indicated Microsoft's aggressive move in pushing its products to Windows users. Nonetheless, the changes seem inevitable as Microsoft continues the test despite negative responses from some customers.