What is Outlook & What is it Used For?
9 min. read
Updated June 9th, 2023
Published June 9th, 2023
---
Readers help support MSPoweruser. When you make a purchase using links on our site, we may earn an affiliate commission.
Read the affiliate disclosure page to find out how can you help MSPoweruser effortlessly and without spending any money. Read more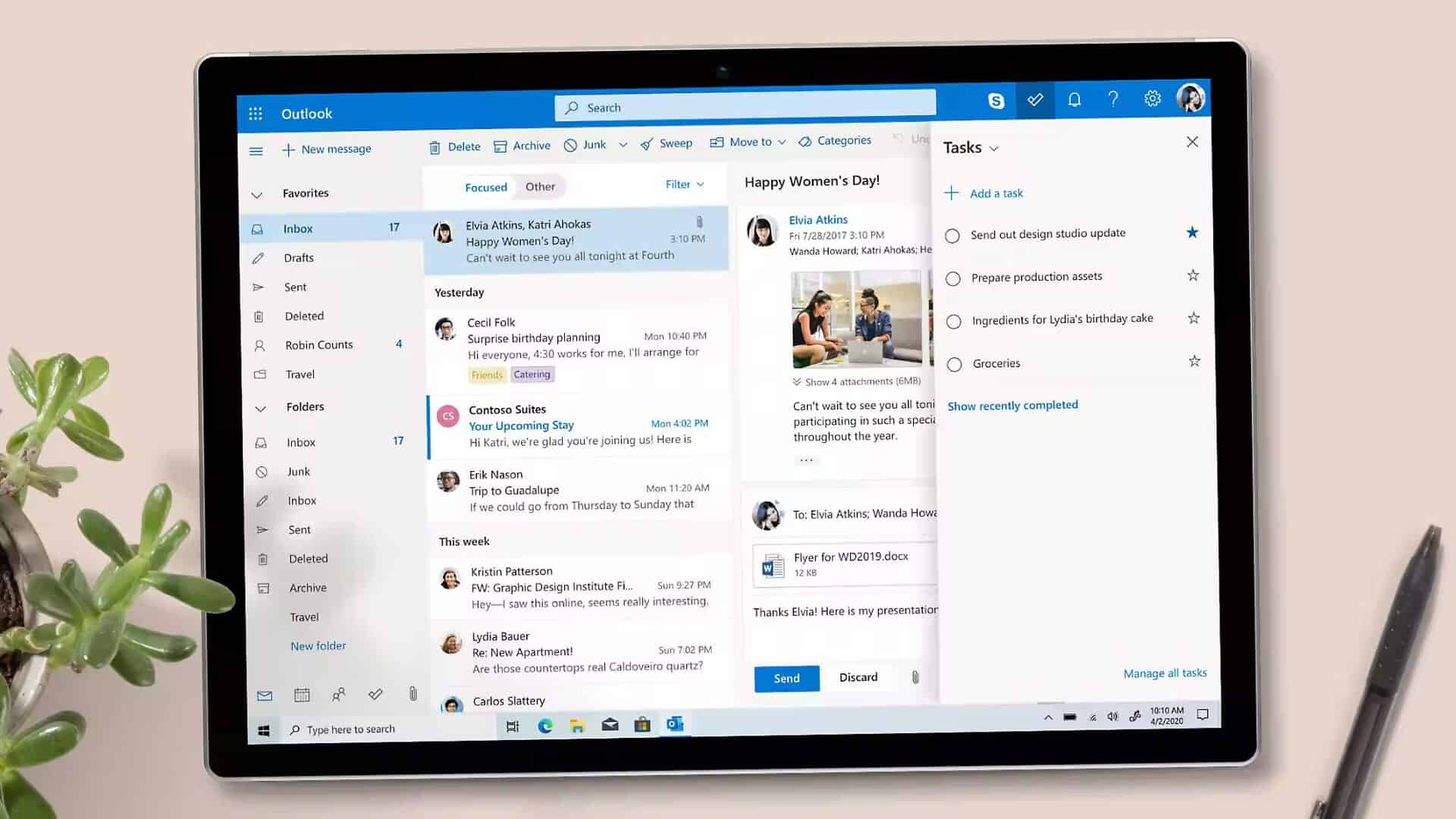 Outlook is an email client and organizer from Microsoft and part of the Microsoft Office suite. It is primarily used as an email client but also includes features such as a calendar, contact manager, task manager note-taking, journal, and web browsing.
What is Outlook used for?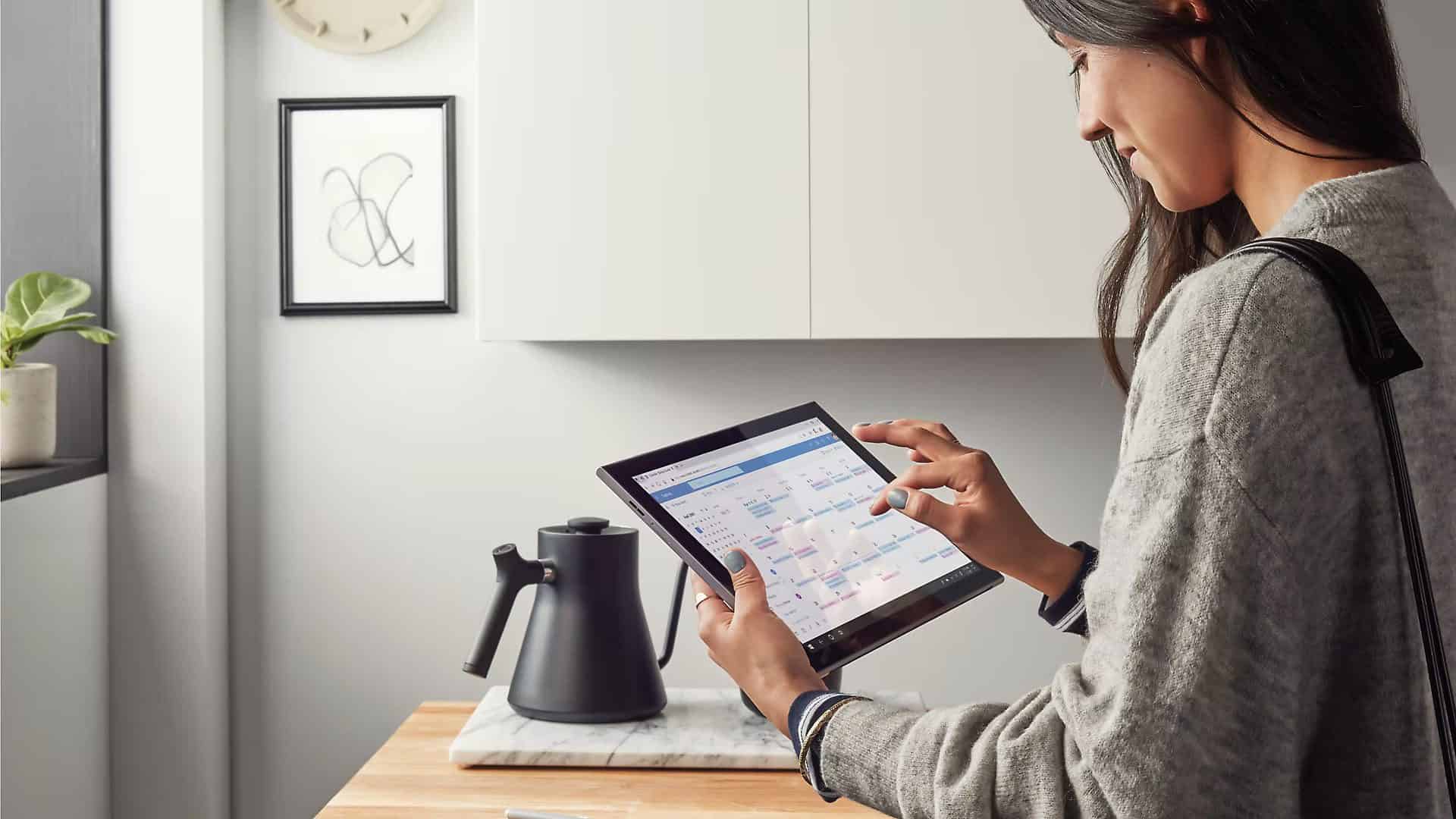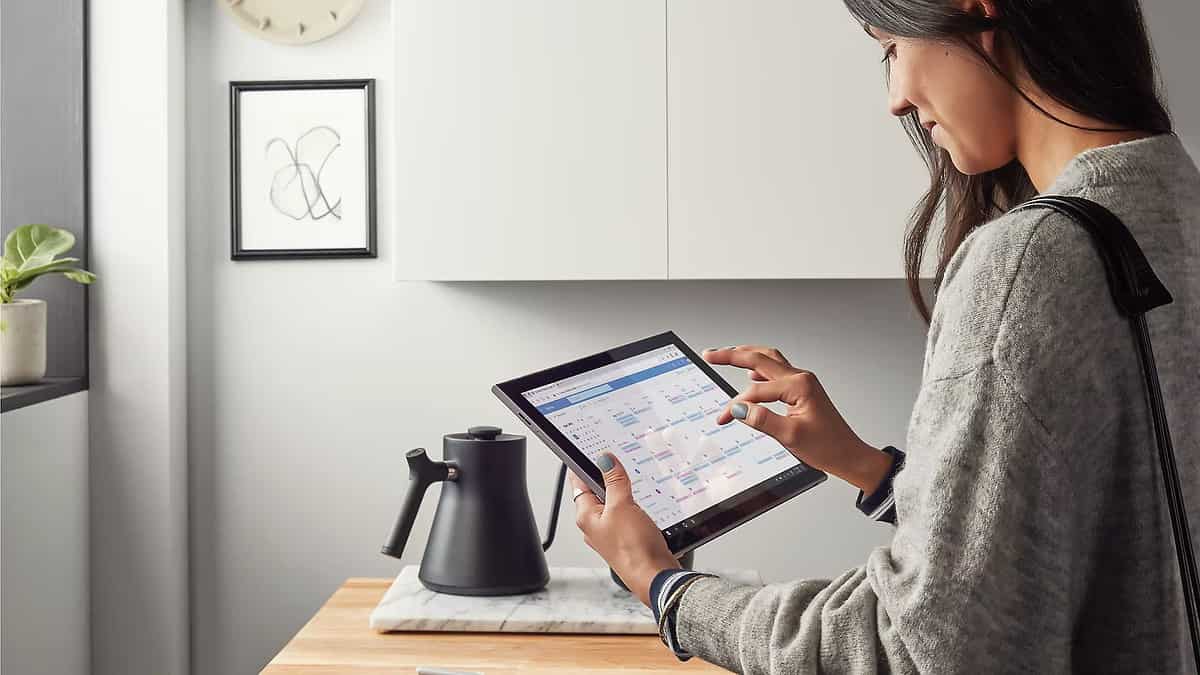 Microsoft Outlook is Microsoft's email client application, which is mainly used for managing email. However, it also has several other features and functions that make it a valuable tool for anybody looking to organize their workflow or personal data.
Some key features include scheduling appointments and meetings, managing contacts, and organizing tasks and to-do lists. It also comes with a great search function that makes looking through emails and other information easy. Basically, it can help you stay organized and productive in your work and personal life.
Email management
Outlook's Email Management feature comes with tools to organize your email inbox. You can use rules to automatically sort emails, flag important ones, and you get a focused inbox that lets you separate the important emails.
You also get a solid amount of organizational features for your email. You can use flags to set reminders, and organize inbox using colored categories, or by using conversation threads. Outlook also has a great folders system for the same.
Calendar & Scheduling
Outlook lets you schedule appointments, meetings, and events and keep them organized. You can set reminders, view multiple calendars, and share schedules with others.
It also offers a lot of customization to match the calendar to your tastes, including a dark mode, color coding, and more. You can also maintain multiple time zones, various sync options, options to add meeting buffers and breaks.
Contact Management
You can save and organize contact information like email addresses, phone numbers, and mailing addresses. Outlook will also let you add notes and categories to contacts for better organization and searchability.
There are also several ways to sync contacts and import and export them. You can connect your Microsoft 365 account to LinkedIn. Outlook also has folders for contacts, as well as duplicate management.
What are the main features of Outlook?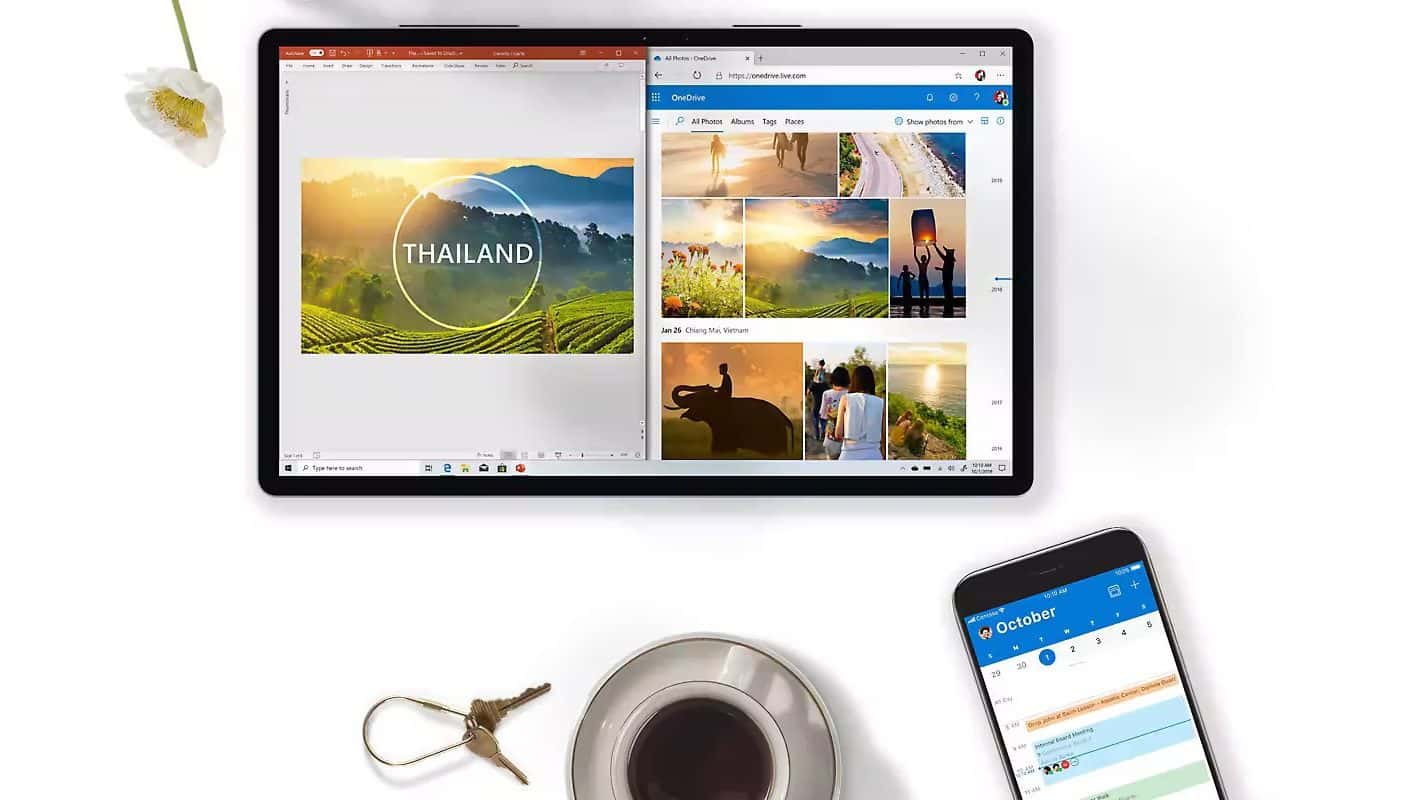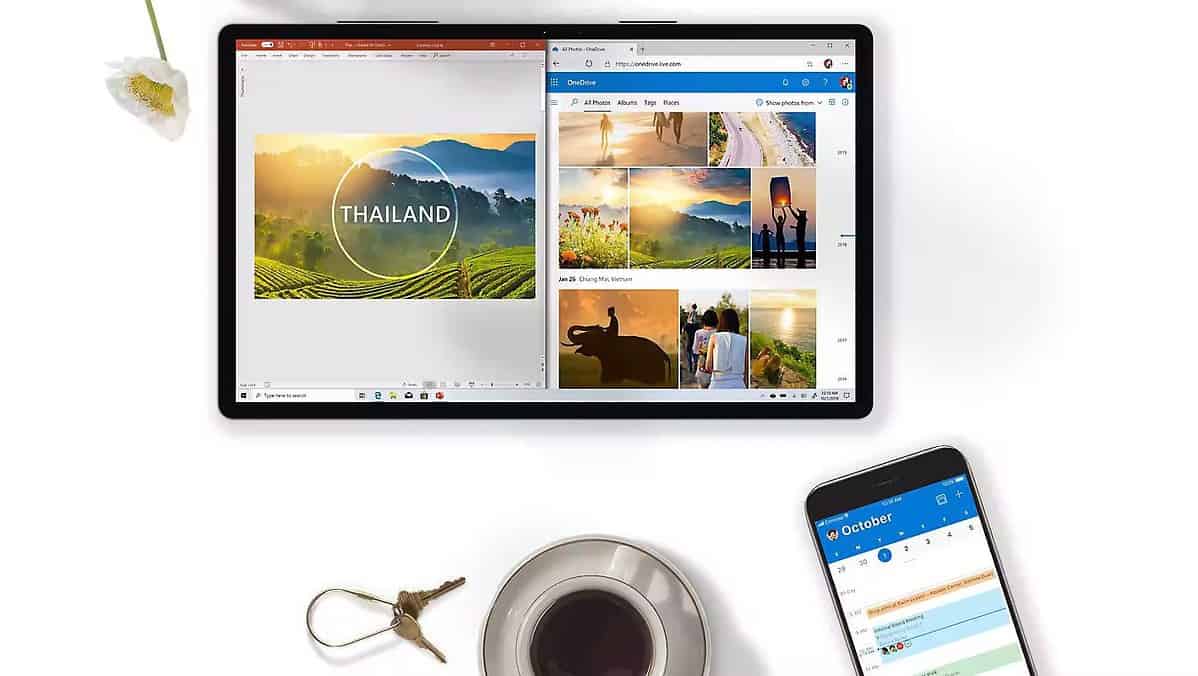 Scheduling assistant: Easily schedule appointments and meetings with others.
Room Finder: Book physical rooms in your organization's workspace in combination with the scheduling assistant.
Contacts management: Save, edit, and manage contacts and lists.
To-do lists: Keep track of your tasks and deadlines using Outlook's task manager.
Search: Quickly find the information you need by using Outlook's advanced search to look through your data.
Calendar sharing: Share your calendars with your collaborators to avoid scheduling conflicts.
AutoText: Send a quick reply email with text templates that you can insert in one click.
Quick Parts: Save and re-use sections of content like titles, author names, fields, and AutoText.
Attachment reminders: Get notified if your email text mentions an attachment but the email doesn't have a file attached to it.
Calendar automation: Automatically fetch relevant bookings from travel itineraries in your email inbox and get added to your calendar.
Keyboard shortcuts: Use keyboard shortcuts to save time, like Ctrl + 1 to switch to mail, Ctrl + 2 for calendar, Ctrl + 3 for contacts, Ctrl + 4 for tasks, and more.
Immersive Reader: Focus on the email text and tune out the background interface and distractions.
Customizations: Customize how emails appear, with options to change formatting and colors for different types of emails, among other elements.
Note-taking: Create short notes, or manage larger items and files in Journal.
What is the advantage of having Outlook?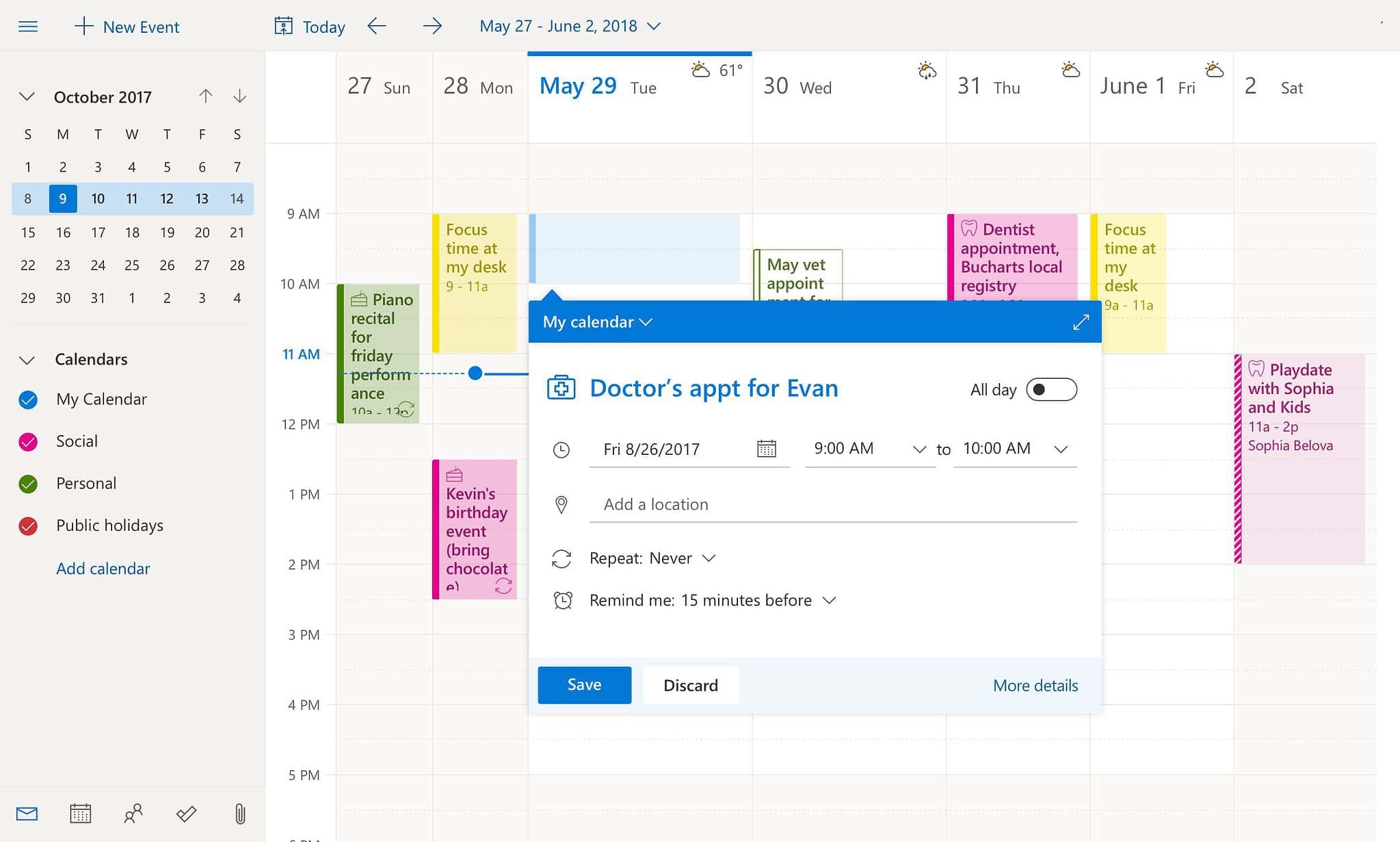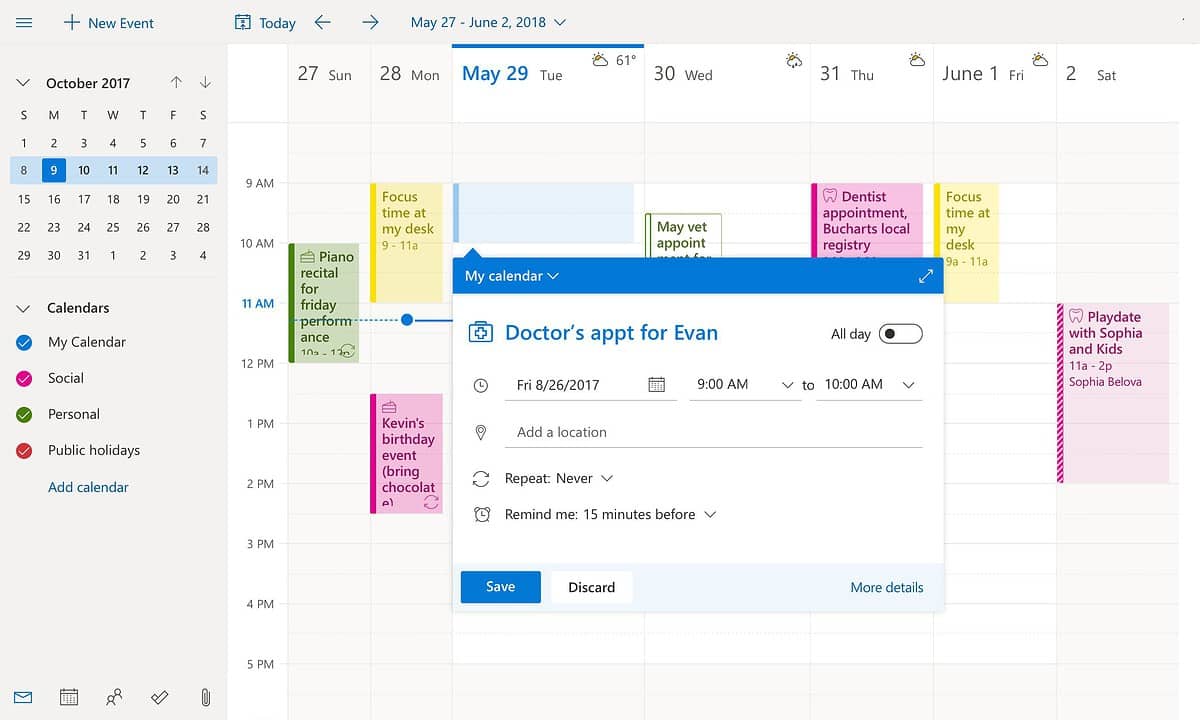 Outlook provides a centralized platform for managing emails, communication, scheduling, and all other data you may need. It integrates with other Microsoft Office applications and can be used to share workflows with others and collaborate across different workspaces.
It's definitely a cut above your regular email services. Using a dedicated client like Outlook will help you get a lot more work done. It packs in the functionality of multiple apps and services in one. With the newer Office 365, it will also integrate with Microsoft's OneDrive cloud services to get you even more functionality and better sync.
Microsoft Outlook comes with a host of features and integrations. This means you can get your tasks done with fewer clicks and in a shorter time.
How secure is Outlook?
Outlook comes with standard security features like encryption and two-factor authentication. It uses opportunistic Transport Layer Security (TLS). This encrypts the connection via which you send the email, which means it cannot be intercepted on the way. However, TLS encryption cannot prevent forwarding.
That's why Outlook users with a Microsoft 365 Family or Microsoft 365 Personal subscription can use the Encrypt feature. Emails you send using this feature can only be decrypted if the recipient is using Outlook.com, the Outlook app, or the Mail app on Windows 10 and 11. Other users will need a temporary passcode to decode the email. There's also a 'Prevent Forwarding' feature with the Microsoft 365 version, which ensures your email cannot be copied or forwarded.
How to learn Outlook?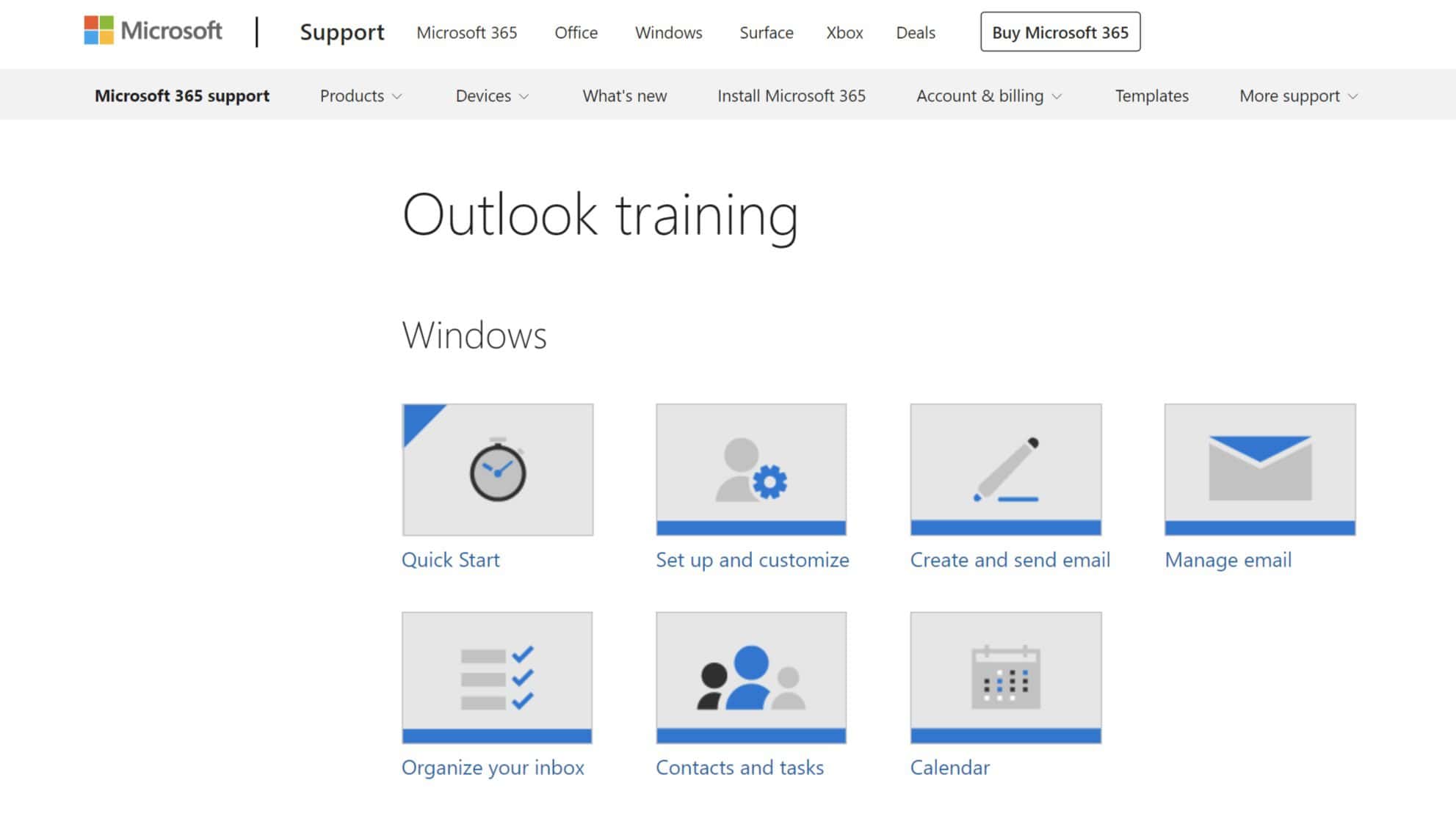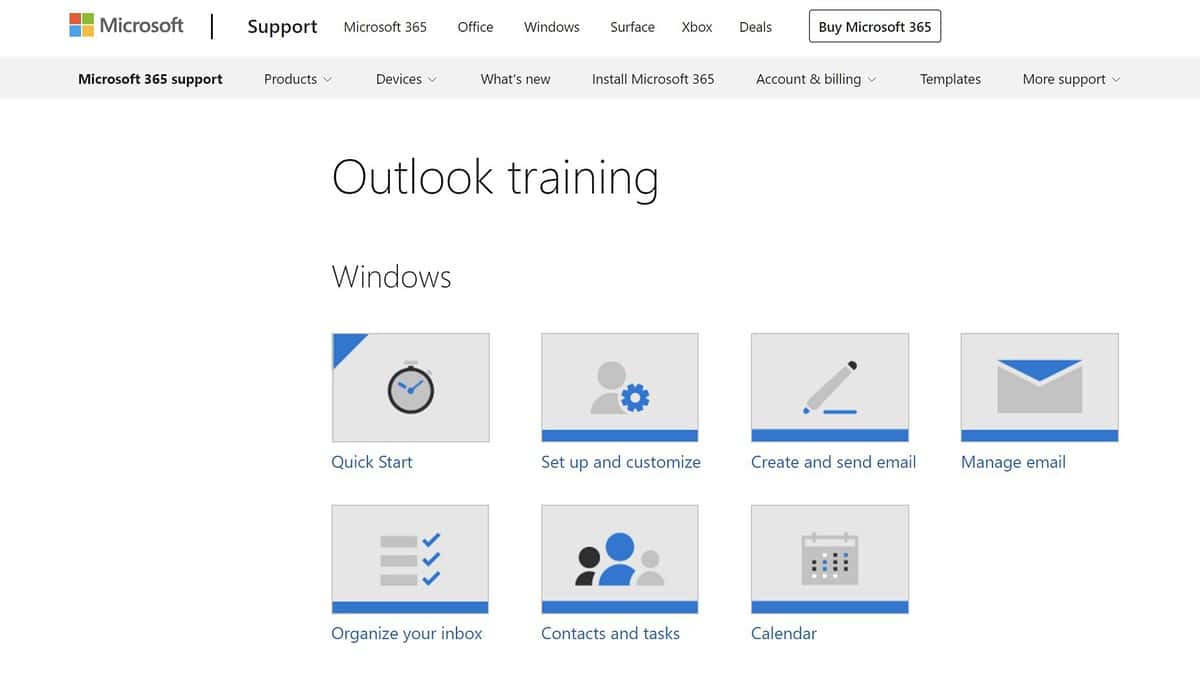 Microsoft Outlook can initially seem intimidating, but with a little patience, it is quite simple. One of the best ways to pick it up is to use it yourself and discover its features. You can familiarize yourself with the Outlook interface and navigation. A good way to begin is to explore the various features and menus, such as the calendar, contacts, and task list. You can slowly start integrating it into your daily routine.
To further enhance your Outlook skills, you can take a course or tutorial on the subject. While many courses are available online, free, and paid, the best way to start is with Microsoft's official Outlook training materials. There are plenty of tutorials and explainers covering Outlook across different platforms. If you're planning on using the newer Microsoft 365, it might be a good idea to take the complete official Microsoft 365 Training as well. There are also many online tutorials and videos available from third-party sources. You can check YouTube for more specific feature tutorials.
What is the difference between Outlook and Office 365?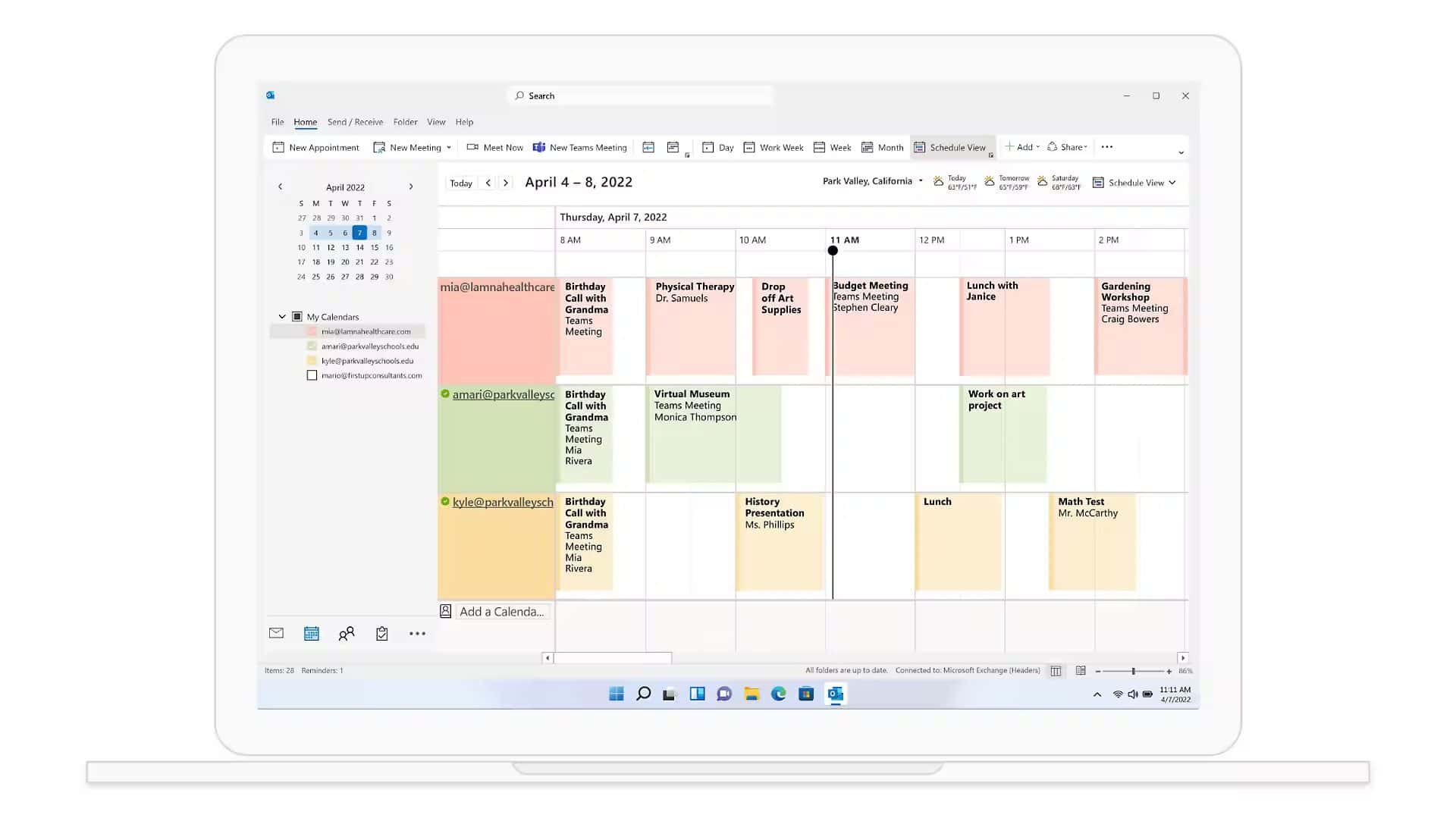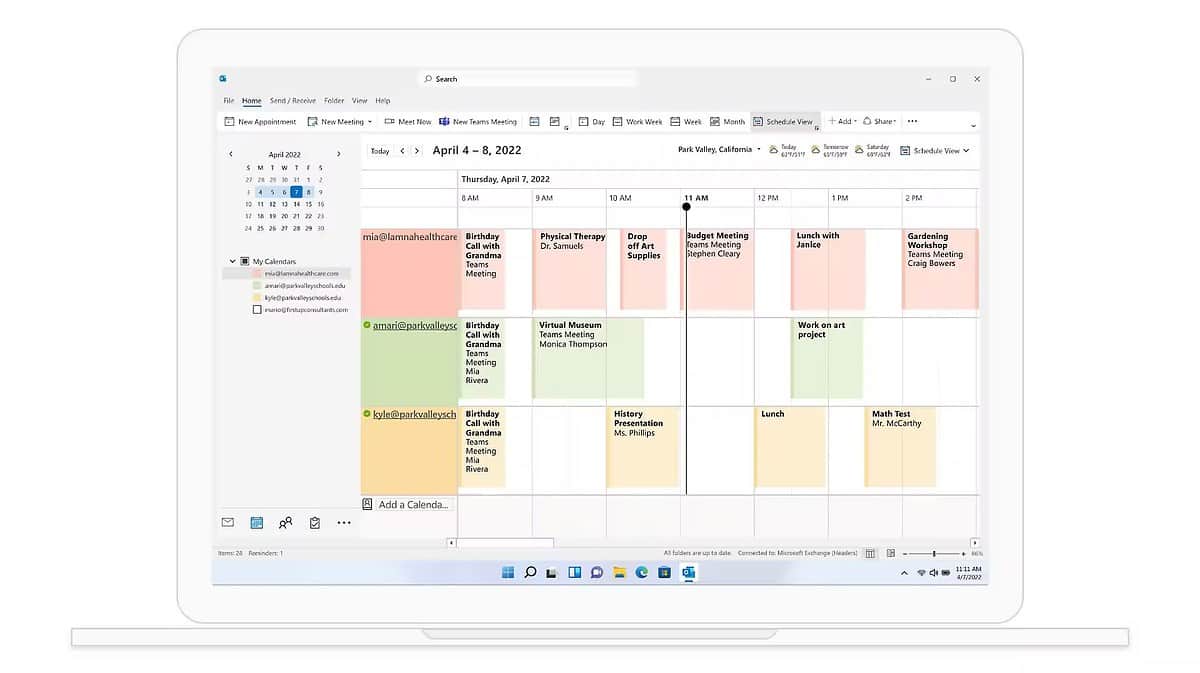 Outlook and Office 365 are both Microsoft products. Outlook is an email client that is now a personal information manager, and is part of Microsoft Office. Office 365, on the other hand, is a subscription service that provides access to a range of Microsoft applications and services.
These include the Office suite of productivity tools (such as Word, Excel, and PowerPoint) and cloud storage and collaboration services (such as OneDrive and SharePoint). Think of it as Microsoft Office, except it is online and comes as a subscription.
Outlook is included as part of an Office 365 subscription, but you can also buy Outlook as a standalone application. This means that you can use Outlook without subscribing to Office 365. However, an Office 365 subscription has added perks, like regular updates and access to the latest features.
What is the difference between Outlook and Microsoft Exchange?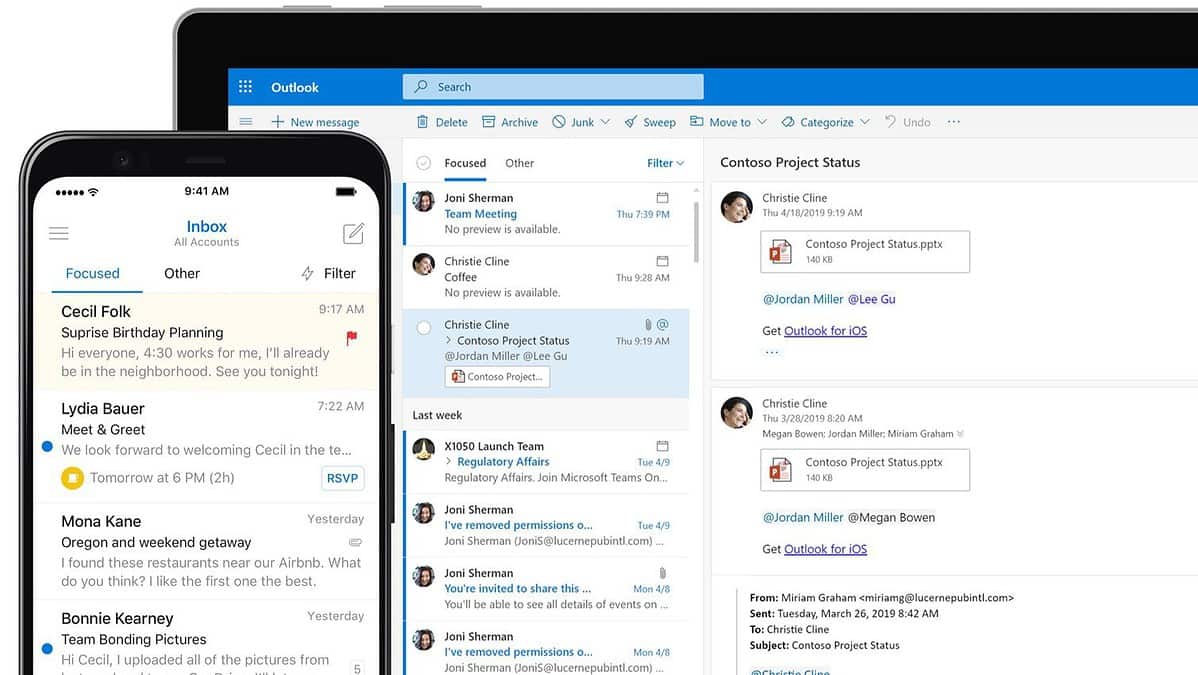 Outlook and Microsoft Exchange are often discussed and used together, but they're made for different uses. Outlook is an email client used to manage email, calendar, and contacts. Microsoft Exchange is a mail server used for managing email, calendar, and contacts on a larger scale.
The two sound similar, but Outlook is geared more towards personal and small business use and has more personal organization features. Microsoft Exchange is an enterprise solution built for medium to large organizations. It lets multiple users access and manage email, calendar, and contacts with administration systems in place.
If you want to decide between the two, you should consider the size of your operation first. If you just want an email client for yourself or for a small group of people, Outlook will do just fine. Microsoft Exchange is the better solution if you're looking to bring email and other functionality and management for a large group of people and require control.
What is the difference between Gmail and Outlook?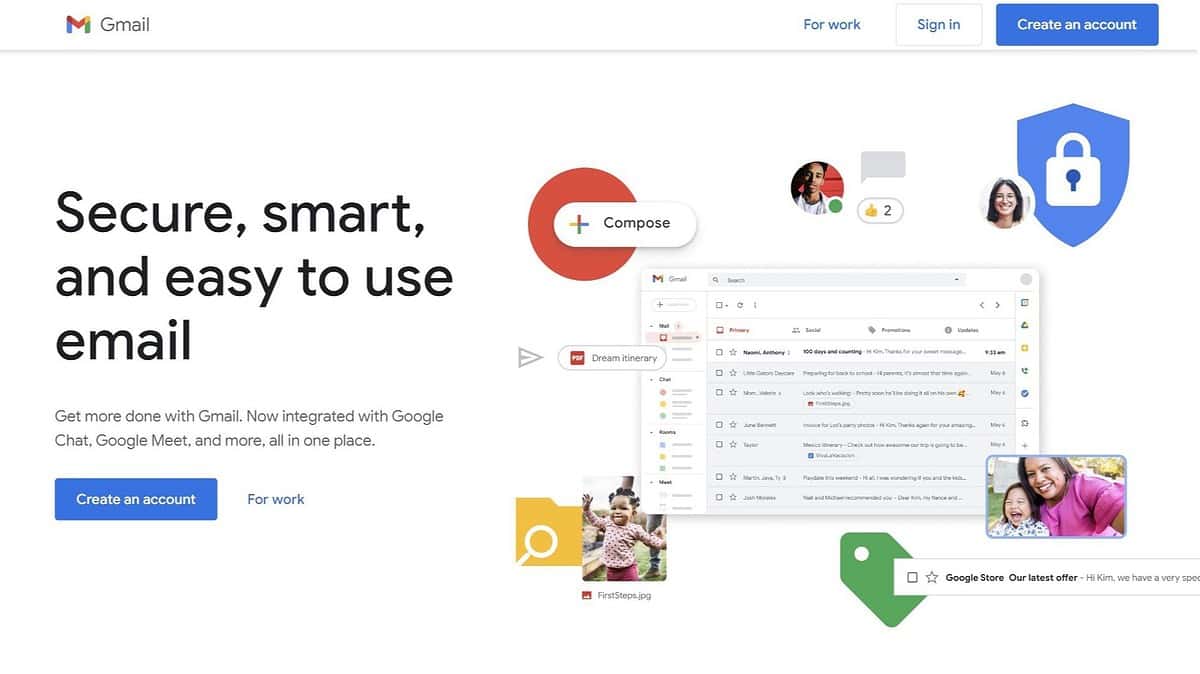 Gmail and Outlook are both email services and clients for managing email, calendar, and contacts. Gmail is a Google product of Google, a free email service offering integration with other Google services. It also comes with free 15GB storage for all accounts as of 2023.
Outlook is a Microsoft product and is currently a part of the Microsoft Office and Office 365 suite of applications. It offers similar features as Gmail but also comes with additional features focusing on collaboration and teams. Gmail is more of a personal product at its core. You can use a Gmail inbox in Outlook, but you cannot use an Outlook email address in Gmail.
Both Gmail and Outlook have free versions, although Outlook's free version is not as well-equipped as Gmail's. Outlook's paid version is available either as a part of the one-time Microsoft Office purchase or as part of the Office 365 subscription. Gmail's paid version is part of G Suite, similar to Office 365.
What is the downside of using Outlook for Gmail?
Using Gmail with Outlook can result in slower performance or synchronization issues for some users. Additionally, some Gmail features like labels and filters may not be available or work as well when used with Outlook. Outlook isn't too great with third-party integrations and add-ons, unlike Gmail.
Using Gmail with Outlook requires some additional setup and configuration. Gmail is rather simple and easy to set up. However, if you want to use Gmail in Outlook, you will need to spend some time setting it up, and risk some features not working well.