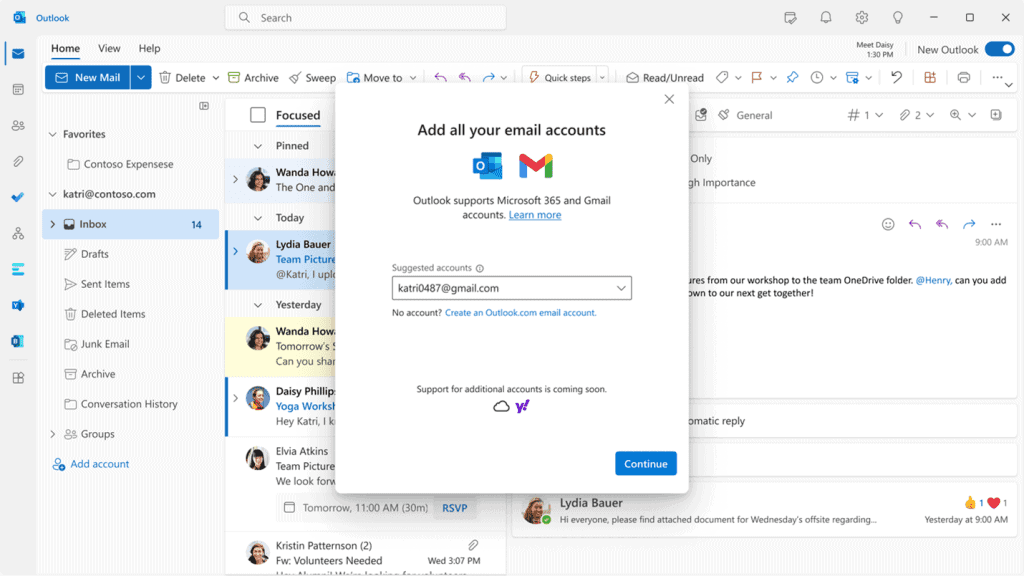 Microsoft finally introduced support for Gmail accounts in the new Outlook for Windows. The plan for third-party support was shared by the company last year after making the preview available to all Office Insiders, and it is now coming to reality, starting with Gmail. According to the company, support for Yahoo and iCloud and the ability to connect mailbox through IMAP would be coming "soon."
"The initial release of this preview only supported first-party accounts from Microsoft, whether they be work, school, or personal," wrote Margie Clinton, a Group Product Manager on the Outlook team, in a blog post. "But Outlook is for everyone, whatever accounts they use – just like on our mobile and Mac apps. Today, we will begin to roll out support for Gmail accounts to those using the preview of the new Outlook for Windows… It's our intention that every person be able to access all of their emails – in one spot – on any Windows 10 or Windows 11 device."
The introduction of Gmail email support in the new Outlook for Windows comes with the ability for users also to use Google Calendar and Contacts. According to Microsoft, given the classic client experience of Outlook for Windows didn't support them, they became "a popular ask" among longtime users.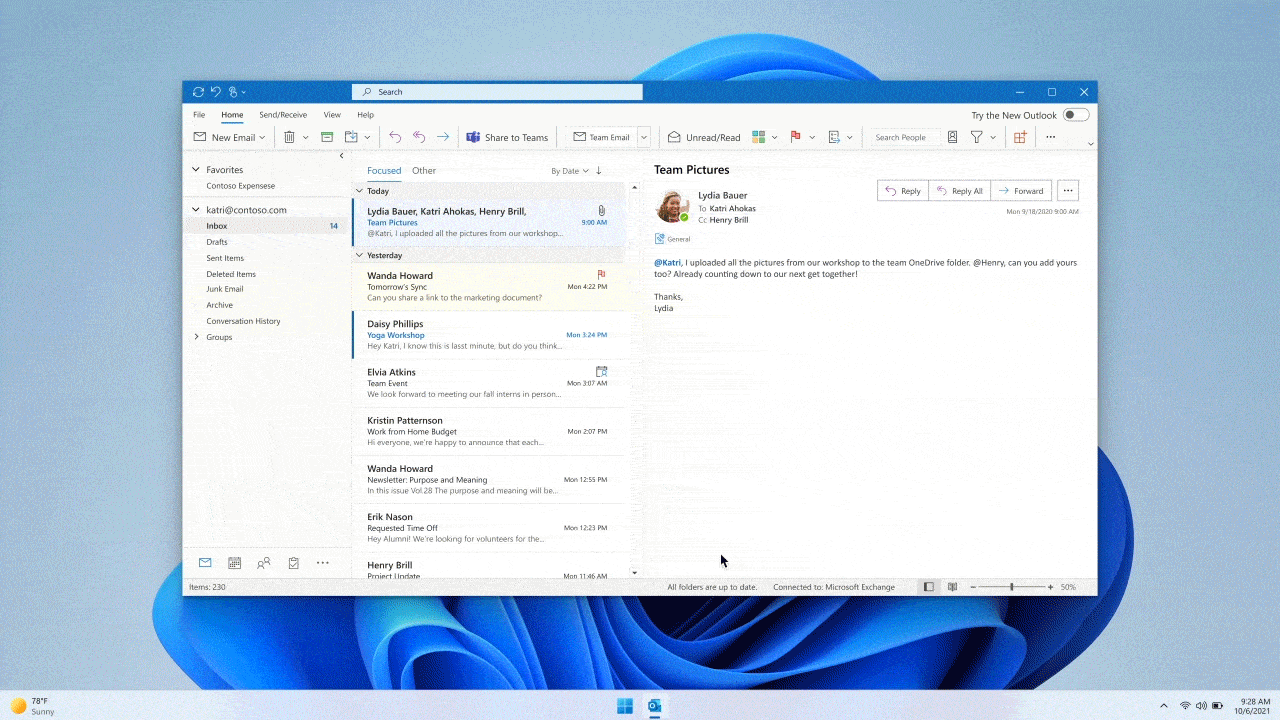 The new Outlook for Windows is still in preview and available to Office Insiders (running at least Windows 10 Version 1809 – Build 17763). Those with access to the channels will see a "Try the new Outlook" toggle in their classic Outlook for Windows or the Mail and Calendar apps. Sliding the toggle will activate the new Outlook experience, but it also allows switching back to the previous version anytime with no data or email loss.
The rollout is now being implemented worldwide, but it might take a while for everyone to access this feature, according to Microsoft. Nonetheless, the company said there would be some sort of notification to inform users who have already received the feature. You can check it by activating the new Outlook experience toggle and selecting the "Add account" option at the bottom of the left pane. Next, go to Accounts > Email accounts > Settings and enter the Gmail account.