Want to use Bing AI without Edge? We've got you covered.
The smart chatbot, which Microsoft launched earlier this year, has been the talk of the town for quite some time. Its capability to perform internet search ChatGPT-style has been revolutionizing the way search engine works. 
However, the Bing AI chatbot still comes with a limitation. So far, only users of Microsoft's built-in browser, Edge, can take the chatbot's power for a spin. After all, that would be commercial suicide for Microsoft. Although Redmond officials are currently experimenting to bring Bing AI to other browsers, we still have a long way to go until then. 
But, if you're still curious about how you can use Bing AI without Edge, you've come across the right article. Here's how you can accomplish just that, and we have two methods you can try. 
How to use Bing AI without Edge
Through a few tweaks on the browser.
1. On your desired browser, open Bing chat mode.
2. Click the three buttons on your upper right screen ? More tools ? Developer tools.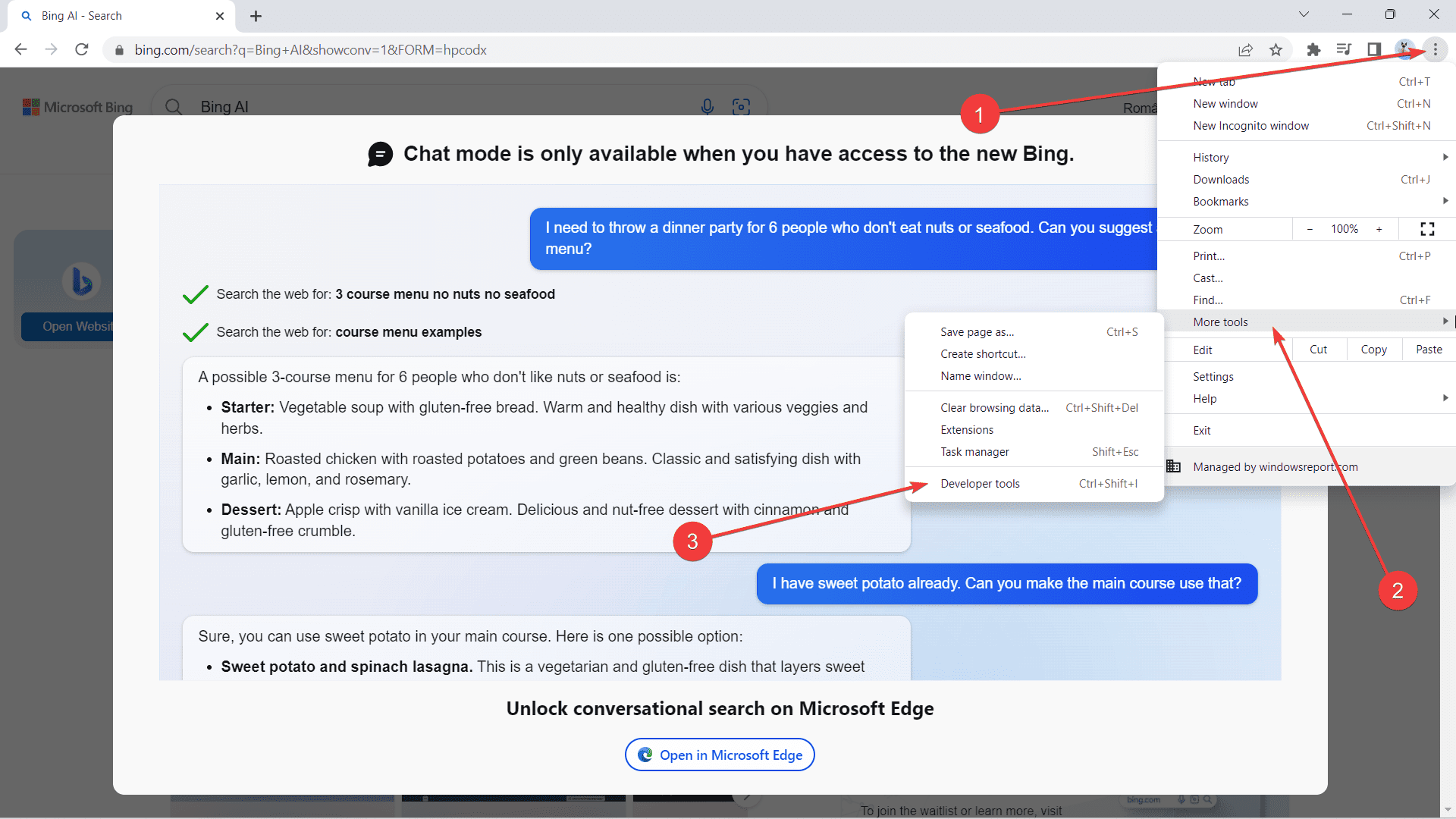 3. Click the three buttons ? More tools ? Network condition. 
4. On the Network condition tab, scroll down until you find the User agent. Untick Use browser default.
5. Choose Microsoft Edge (Chromium)—Windows on the dropdown (or choose Mac if you're on Mac, etc.)
6. Reload the page without closing the screen.
Through third-party app.
1 On your desired browser, open the extension page. For Chrome, we'd recommend UseChatGPT.AI and for Safari, there's Autopilot.
2 Download the extension/app. 
3 Restart the browser and toggle the extension/app on.
Have you used Bing AI without Edge or taken its powerful features for a spin? Let us know in the comments!