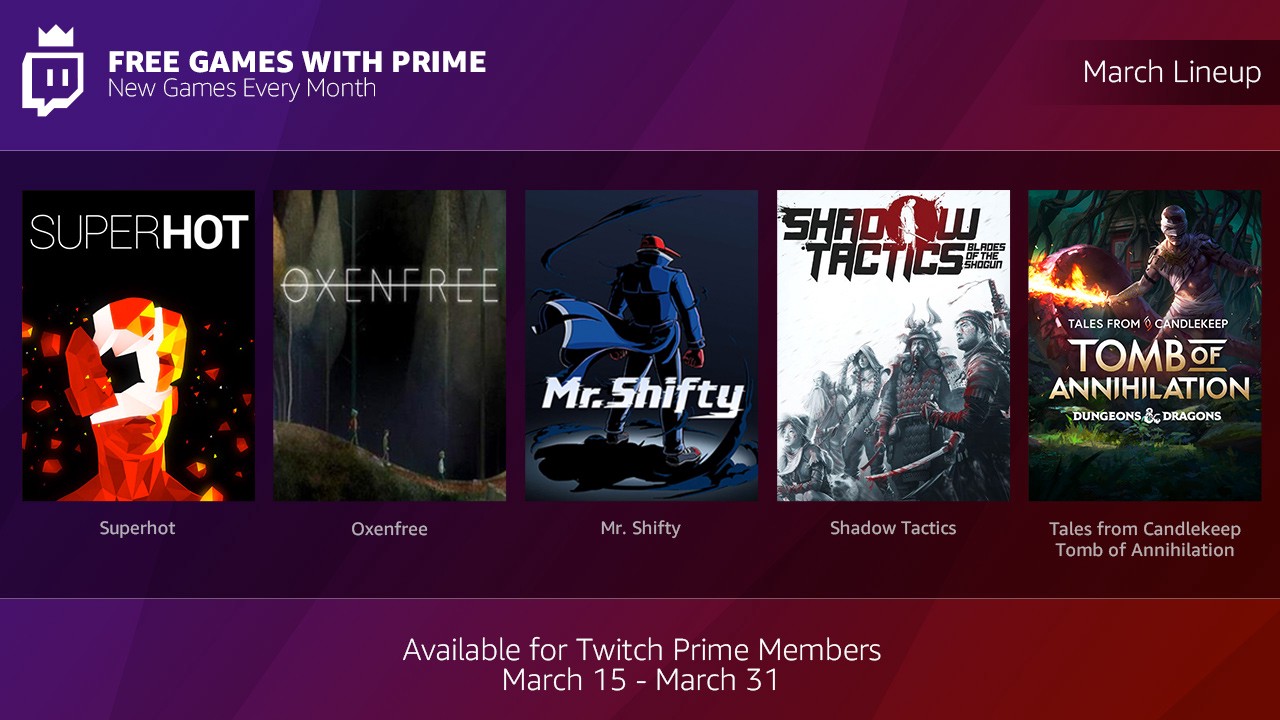 Amazon has just increased the incentive to purchase a Twitch Prime account. Twitch, a subsidiary of the company, will now offer free PC games to Twitch Prime members each month (via Game Informer).
As stated in the announcement, this program was kicked off to celebrate the "incredible community response" to the Twitch Prime Indie Amplifier program. Eight titles from this program will also be made available for free for Prime members over the next few months.
The Free Games with Prime program will begin this month on March 15 with Superhot and Oxenfree and will continue each month throughout the foreseeable future. You can read this month's and next month's list of games below.
Free Games with Prime lineup for March:
Superhot
Shadow Tactics
Tales from Candlekeep
Oxenfree
Mr. Shifty
Free Games with Prime lineup for April:
Tales from the Borderlands
SteamWorld Dig 2
Kingsway
Tokyo 42
Dubwars
These games are yours to keep forever once you download them.