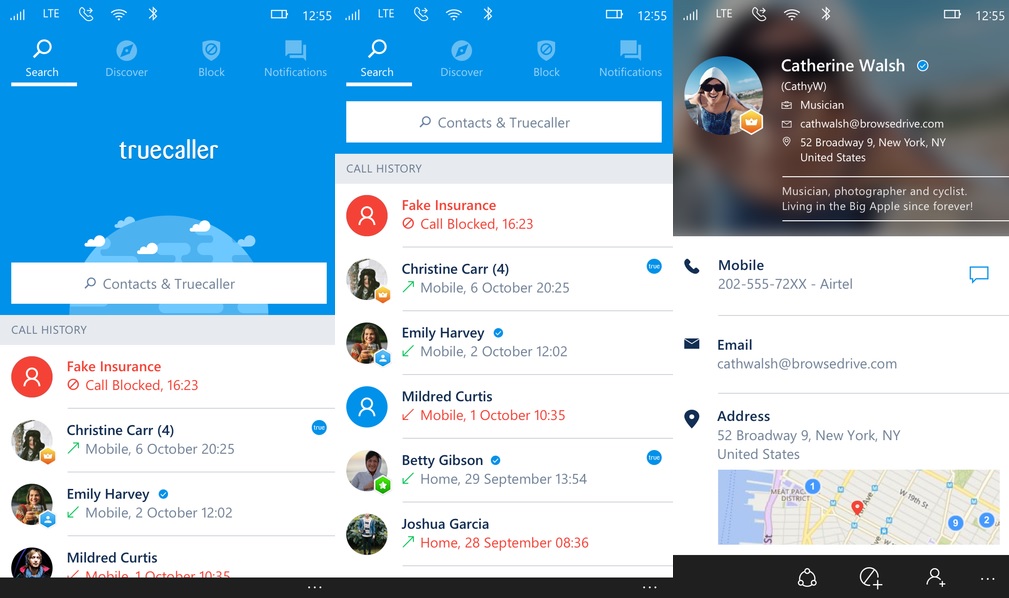 CallerID app TrueCaller has ended the availability of their app in the Microsoft Store and confirmed on Twitter that they are no longer supporting Windows Phone, saying:
"Due to Microsoft stopping focus on developing Windows 10 Mobile, we have also discontinued support. Sorry about that."
In another tweet they said:
"Unfortunately, we have stopped support for Windows 10 Mobile. This is why you are experiencing this. If you still want to look up numbers, please use our number lookup on [website]."
While normally this news would simply be par for the course for Microsoft moribund phone operating system, it is notable that, according to reliable reports, Microsoft is releasing a small mobile device that will be able to make phone calls, and due to Microsoft not making any efforts to preserve their smartphone app ecosystem the device will launch into a more or less blank slate once again, something which has always been associated with failure for Microsoft.
The app can be seen but not downloaded in the Windows Store here.
Via WindowsLatest, thanks Abdullah for the tip.