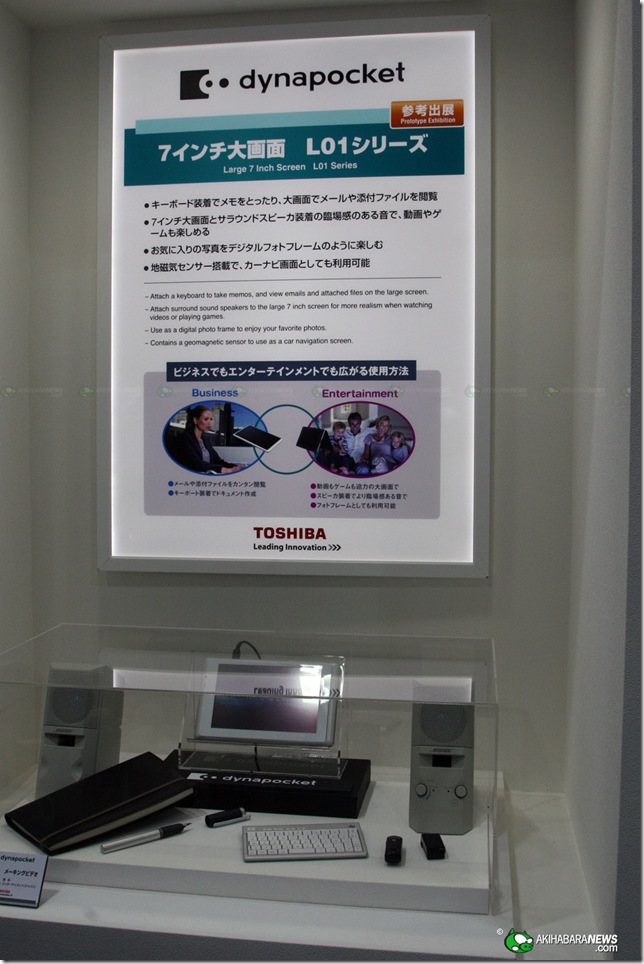 Akihabaranews has visited the Toshiba stand at CEATAC and has spotted some Windows Mobile handsets we have last seen on only on Toshiba's roadmap.
First we have the Toshiba K01, a QWERTY slider with a 4.1 inch screen and only 15mm thick, with a capacitive touch screen WM 6.5.  From older roadmaps this one is set to drop around the end of Q4 2009.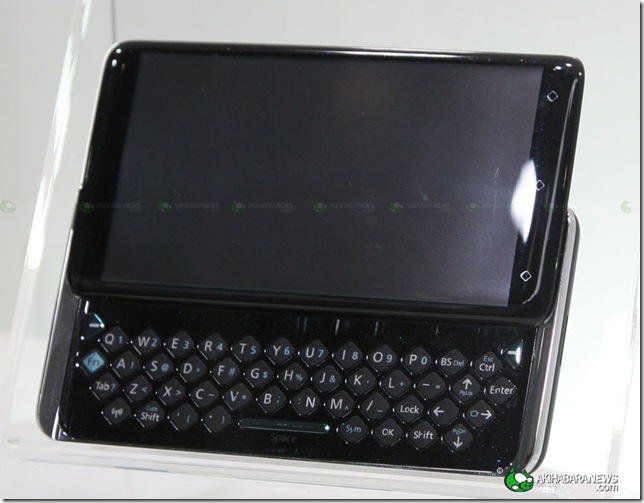 The Toshiba K02 has a 3.5 inch WVGA resistive screen, clamshell form factor with an external screen and 10 key keyboard and runs Windows Mobile 6.5.  This smartphone was meant to arrive early next year.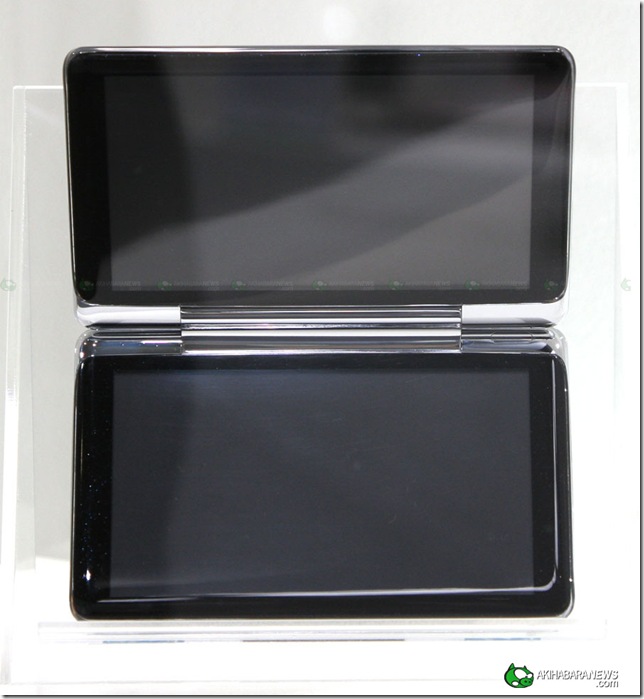 Lastly we have the 7 inch Toshiba L01,which is closer to a tablet than a smartphone. Still running Windows Mobile 6.5, the WVGA screen is meant to do duty as a digital photo-frame. The MID-type device was meant to come the end of this year.