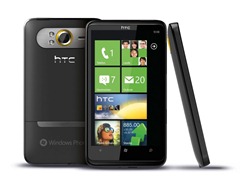 A week ago we wrote about the HTC HD7 being rumoured for a Telstra launch on the 15th March.  As that day has come and gone with no HD7, a push-back has obviously taken place.
InfiniteMonkeyblog writes that the HTC HD7 is now expected on the 29th according to  Whirlpool user Mercurysteve23.
Some more support for this is an invitation sent to the media in Australia to attend a "briefing and product demonstration" of the device on Wednesday, 23 March, according to Goodgearguide.com.au. They speculate it may be an exclusive to the carrier, who has been working hard to promote the OS, and currently holds an HTC Mozart exclusive on the continent.
For more information about price plans see InfiniteMonkeyblog here.