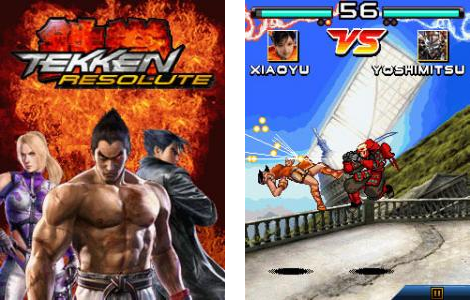 Namco Bandai is bringing their Tekken series to a variety of mobile platforms, including Windows Mobile.
Players can choose between the Iron Fist Tournament with the Arcade Mode or fight through various stages of a Story Mode. Tekken Resolute also has a Tekken Force Mode where you battle multiple enemies.
Unfortunately not in Marketplace, Tekken Resolute can be purchased for $6.99 through various wireless provider's app stores such as AT&T's Media Mall or through Namco (still billed through your wireless provider). 
While the application has not been listed for Windows phone 7, Namco Bandai has committed to supporting the platform, saying:
With all the buzz around Microsoft Windows Phone 7 coming this holiday and their recent announcement at gamescom, we're excited to have several of our titles included at launch: Flight Control, More Brain Exercise and Puzzle Quest 2.
Hopefully it will not be too long before we see an even better version of this classic running on Windows Phone 7.
Via TamsPPC and WMExperts.com