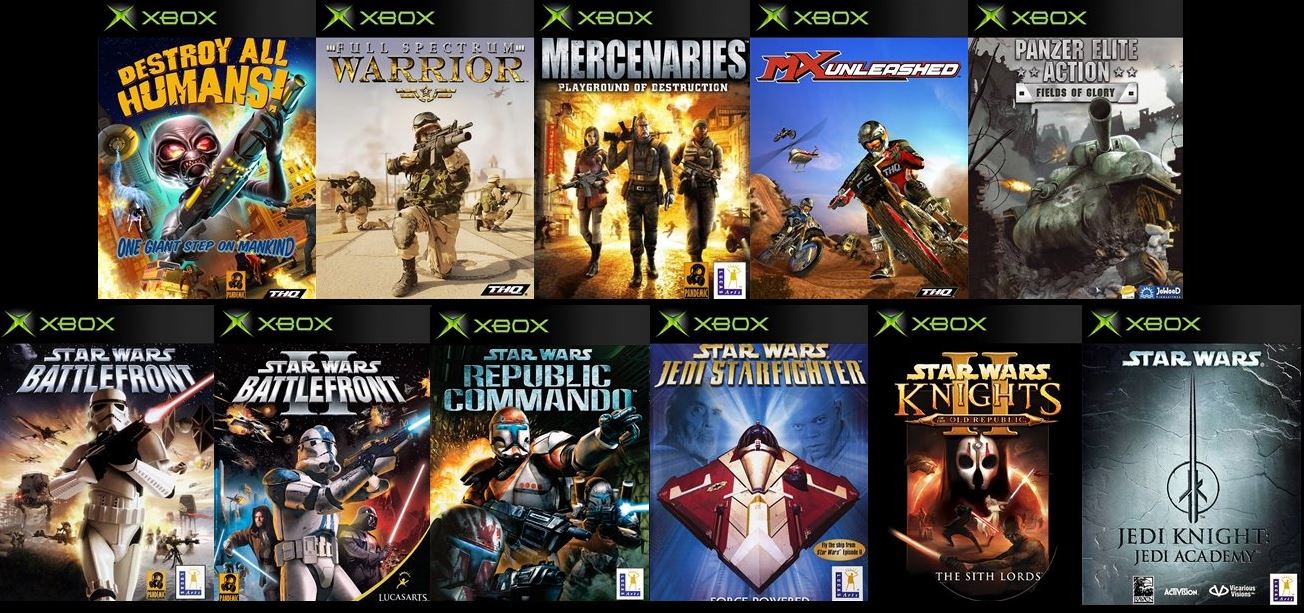 April's second batch of original Xbox backward compatible games are now available to download on Xbox One. You can read the full list of games that made their way to the program today below. It includes several classic Star Wars titles.
Original Xbox Games Coming April 26
Destroy All Humans!
Full Spectrum Warrior
Mercenaries: Playground of Destruction
MX Unleashed
Panzer Elite Action: Fields of Glory (Europe only)
Star Wars: Battlefront
Star Wars: Battlefront II
Star Wars: Jedi Knight: Jedi Academy
Star Wars: Jedi Starfighter
Star Wars Knights of the Old Republic 2: The Sith Lords
Star Wars: Republic Commando
If you're trying to insert an original Xbox disc and your Xbox One isn't reading it, don't panic just yet. It may take a little more time or you may need to hard reset your Xbox before you can jump into some of your favorite games. Some players on Reddit have reported being able to download their games already while others aren't having quite as much luck right now.
Let us know how you're enjoying them once you're able to play.