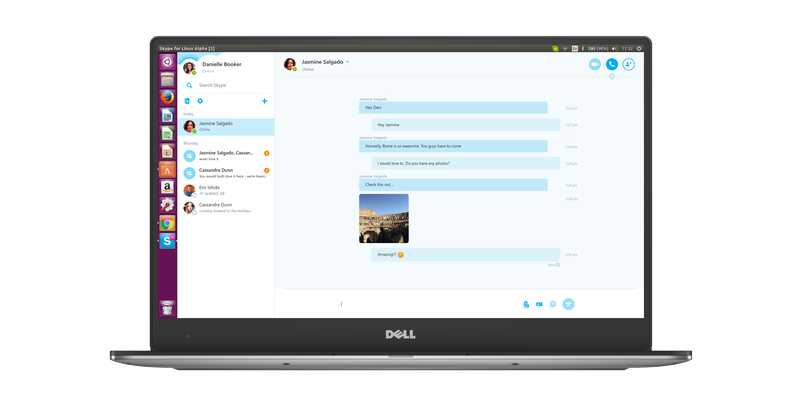 Earlier this month, Microsoft released a new version of Skype for Linux users. Last week, they released its first update with many improvements. Today, they releasing Skype for Linux Alpha 1.3 with following improvements and bug fixes.
Change log:
Instead of being hidden, the menu items are now disabled when you're not signed in.
Logout from the menu works consistently now.
Fixed the post-install script on all supported distributions.
Fixed the 'minimise to tray' function for Cinnamon.
URL links that are sent in a chat now open with the browser.
Fixed the Redo shortcut for Linux (CTRL – Y).
You can download Skype for Linux Alpha DEB here and Skype for Linux Alpha RPM here.