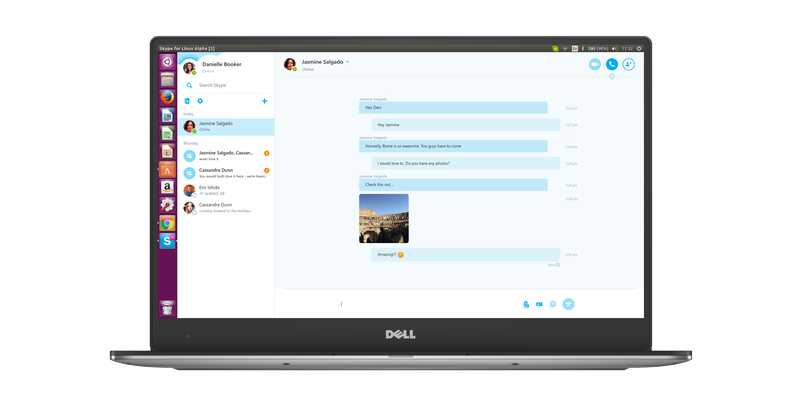 Earlier this month, Microsoft launched a new version of Skype for Linux. Today, the company is releasing the first update for the app with a handful of new improvements. According to the changelog for the update, the latest update introduced improved stability for the chat service when you are using the service for a long time. The update also allows users to change their audio and video device settings in the app. Additionally, the update also allows users to exit the app from the tray which a neat little addition. Lastly, there are some minor UX improvements — for example, you can now Quit the app with the shortcut Ctrl+Q and there's also support for HD avatars.
Here is the full changelog:
We've improved the stability of chat service when you've been signed in and chatting for a long time.
You can now change your audio and video device settings.
Opening the app from tray will bring it to the front and into focus.
You can now close the app to system tray.
Contacts with an apostrophe in their name will now be displayed correctly.
You can now Quit the app with Ctrl+Q (although we'd be really sad to see you go).
We've started to support HD avatars.
You can now set your mood message from Profile settings.
The Post-install script registers the Debian repository and has the correct architecture specified (64bit).
The latest update for Skype on Linux is version 1.2, and you can download Skype for Linux Alpha DEB here and Skype for Linux Alpha RPM here. It is worth noting that the app is still in Alpha, so rough edges are still present in the app.