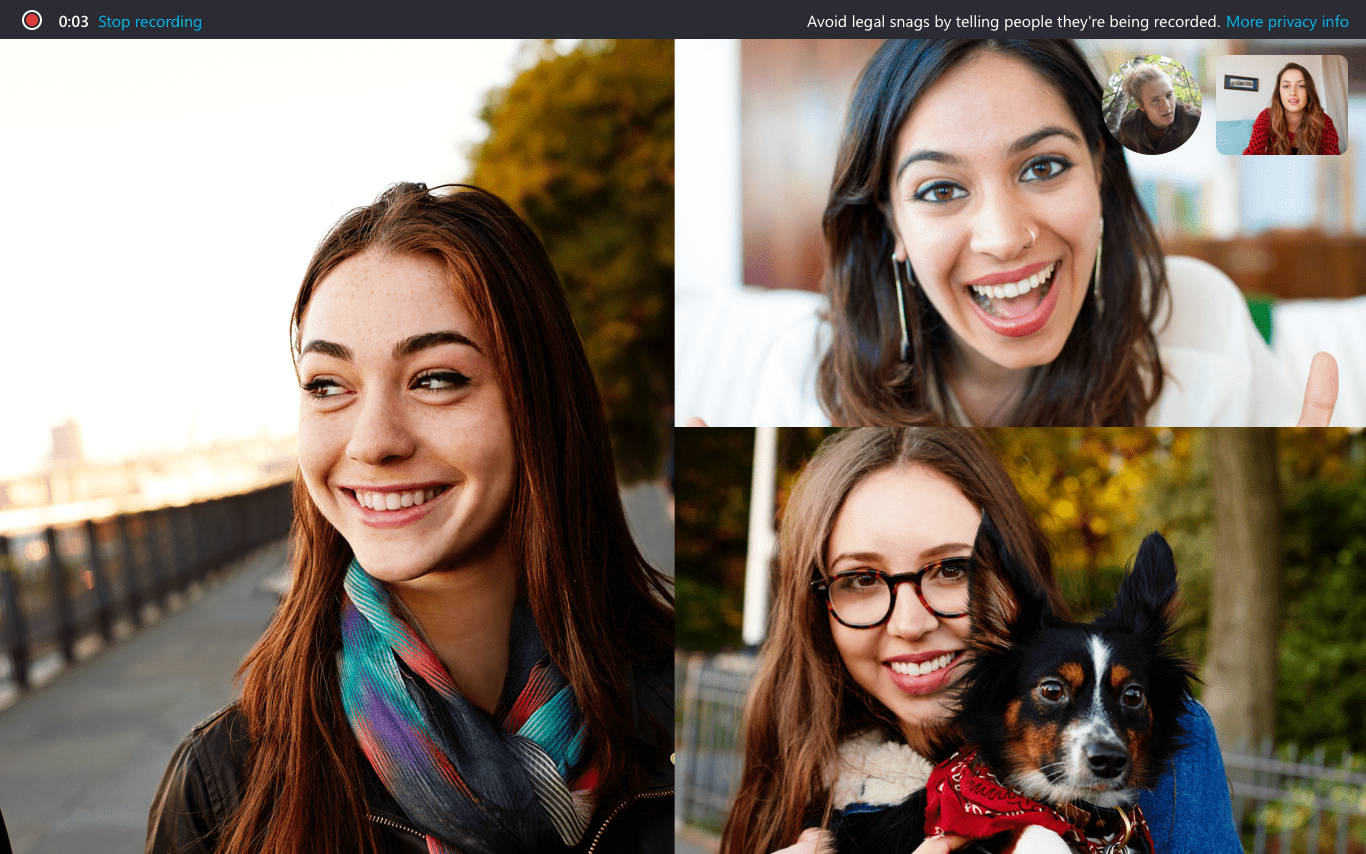 Back in July, Microsoft first announced that it is working on call recording feature for Skype users. Last month, it started testing this new feature with Skype Insiders. Today, Microsoft announced that call recording feature is now available for Skype iOS and Android mobile apps and Skype desktop app. Call recording is completely cloud-based, so the recordings will be available across platforms. And if someone shares their desktop screen during the call, it will also be included in the recording.
Here's how to use Skype call recording feature:
To start call recording on the desktop, at the bottom of the screen click the plus sign, then select Start recording. To start call recording on mobile, tap the plus sign and then tap Start recording.
 On both desktop and mobile, a banner appears in your Skype screen letting everyone know you've started recording the call.
After the call, the recording is finalized and then posted to your chat where it is available for 30 days. You and everyone on the call can save the recording locally or share the recording to your contacts any time during the 30 days.
Here's how to save the recorded call:
To save a call on desktop, go to your chat and click More options, and then select Save to Downloads to save to your downloads folder. You can also select Save as and navigate to the folder where you want it saved. The recording will be saved as an MP4 file.
On mobile, just tap and hold the recorded call in the chat. When the menu is displayed, tap Save. The recording will automatically download and save to your device's camera roll as an MP4 file.
Note: Skype call recording feature is not yet available on Skype Windows 10 app. It will be rolled out in the coming weeks.
Source: Skype