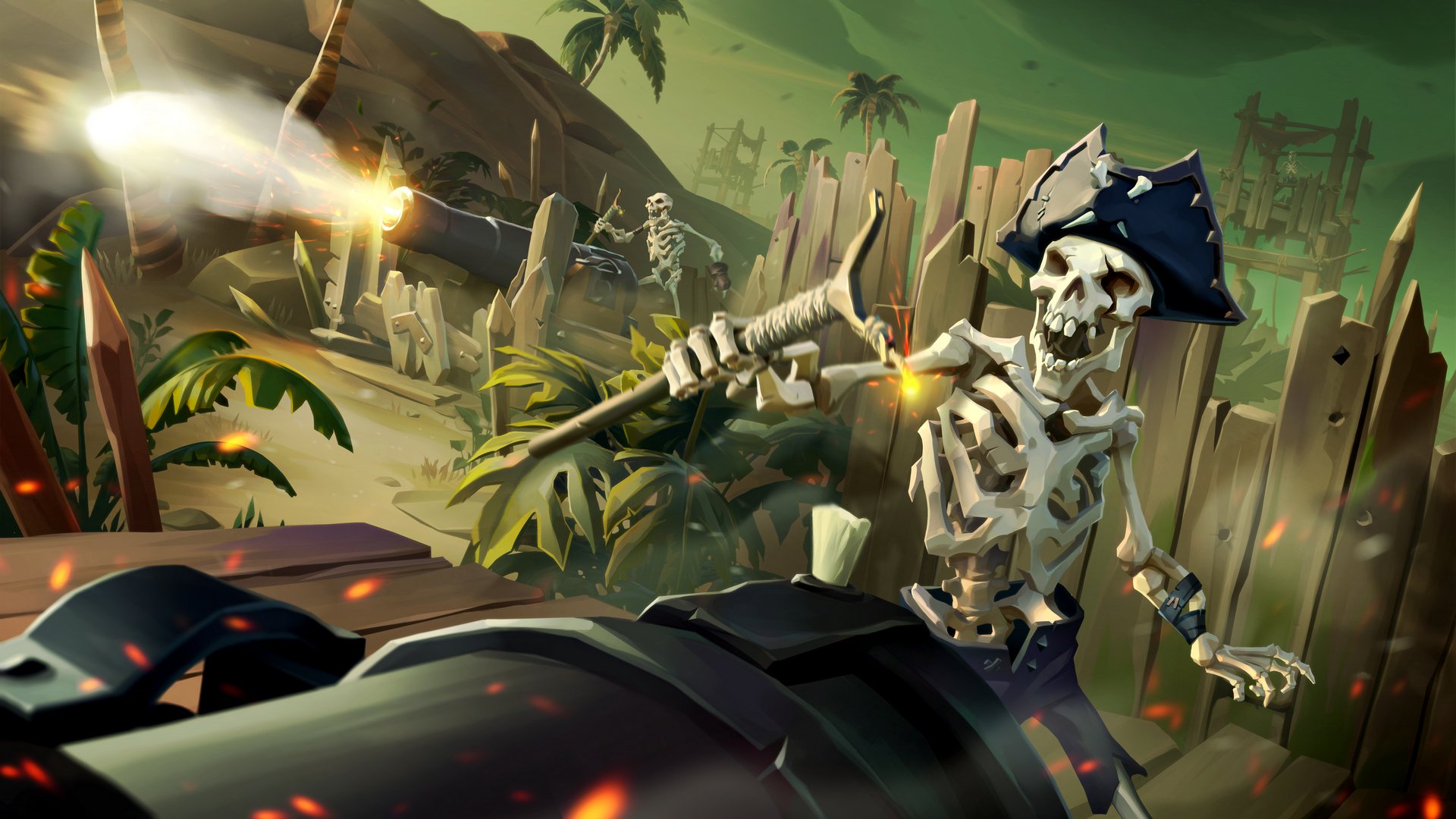 Update: Aaron Greenberg has confirmed that Sea of Thieves becoming Xbox's fastest-selling new IP this generation does not include Game Pass numbers.
Fastest selling IP does not include Game Pass #s.

— Aaron "Greenbeard" ???? (@aarongreenberg) March 28, 2018
---
Original: In just under 48 hours, Sea of Thieves passed 1 million unique players. A week later, that number has now doubled to 2 million. According to Rare studio head Craig Duncan, the hype over the game has made it one of the most successful new first-party IPs this generation.
"The worldwide excitement for Sea of Thieves has made it the fastest-selling first-party new IP of this generation," Duncan said. "Having witnessed more than a million players on launch day, our community continues to grow and now has more than two million players. Alongside this, Sea of Thieves is already the best-selling Microsoft Studios first-party title on Windows 10." [Edit: Aaron Greenberg has clarified that this statistic of becoming the fastest-selling first-party new IP this generation is only referring to Microsoft's own IP.]
Sea of Thieves is included in the library of Xbox Game Pass games which people can take advantage of with a 14-day free trial. Other than a mishap yesterday that left subscribers unable to access the title in Game Pass for nearly 8 hours, a good chunk of people have been enjoying the game for over a week free of charge.
Duncan noted that in addition to its successful sales, Sea of Thieves is also seeing incredible community engagement numbers. Since its launch, over 100,000 players have streamed Sea of Thieves, leading to more than 10 million hours watched in the last week. Not only that, but "more than half of a million new Xbox Live friendships have been forged to date and over 400,000 players have joined an Xbox Club to find pirates to share stories with."
Rare continues to listen to feedback and will provide more information about upcoming updates in the future.
Via: Xbox Wire