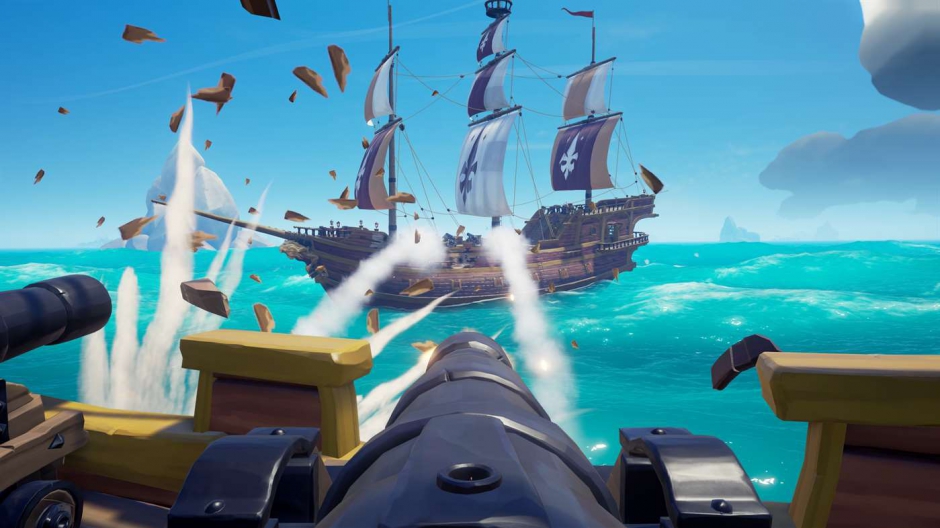 Update: Rare has resolved the issue affecting Game Pass users from accessing Sea of Thieves. Though many people on Reddit are claiming that they can indeed play once again, some are still experiencing the problem. Players unable to access it right away are asked to try again soon.
We've now resolved the issue with Game Pass players' access to the game. Players should now be able to get into the game, if you're not able to get in immediately, please try again soon. pic.twitter.com/2qO7ay3keo

— Sea of Thieves (@SeaOfThieves) March 28, 2018
---
Original: Sea of Thieves released into Xbox Game Pass the same day as its global launch and it's been mostly smooth sailing for Game Pass subscribers… until today. Due to an error, Sea of Thieves is currently unavailable for Xbox Game Pass subscribers.
Trying to launch the game through Game Pass will cause a screen to pop-up asking "Do you own this game or app?" You are then prompted to see it in the Microsoft Store for purchase.
Sea of Thieves' official twitter account acknowledged this issue a few hours ago and stated that the team is working on a fix. But as of the time of writing, it is still unavailable.
Our team are currently investigating an issue affecting Game Pass players and are working to resolve it as soon as possible. We'll update you as soon as we can.

— Sea of Thieves (@SeaOfThieves) March 27, 2018
Microsoft has also acknowledged the issue on Xbox Live's support status page.

It is unknown what's causing this problem, but hopefully it is sorted out sooner rather than later.
We'll update this once Sea of Thieves is back up and running again for Xbox Game Pass subscribers. Until then, you'll have to settle for another game in the meantime.