My Groove Music subscription ran out for the last time yesterday. As readers of this blog and tech news in general would know, Microsoft is shutting down the Groove Music service by the end of this month. The app for Windows 10 PCs and phones will remain, but it will be a shell of itself, offering only local music services and OneDrive Streaming. Come New Year's day, Groove Music will be gone.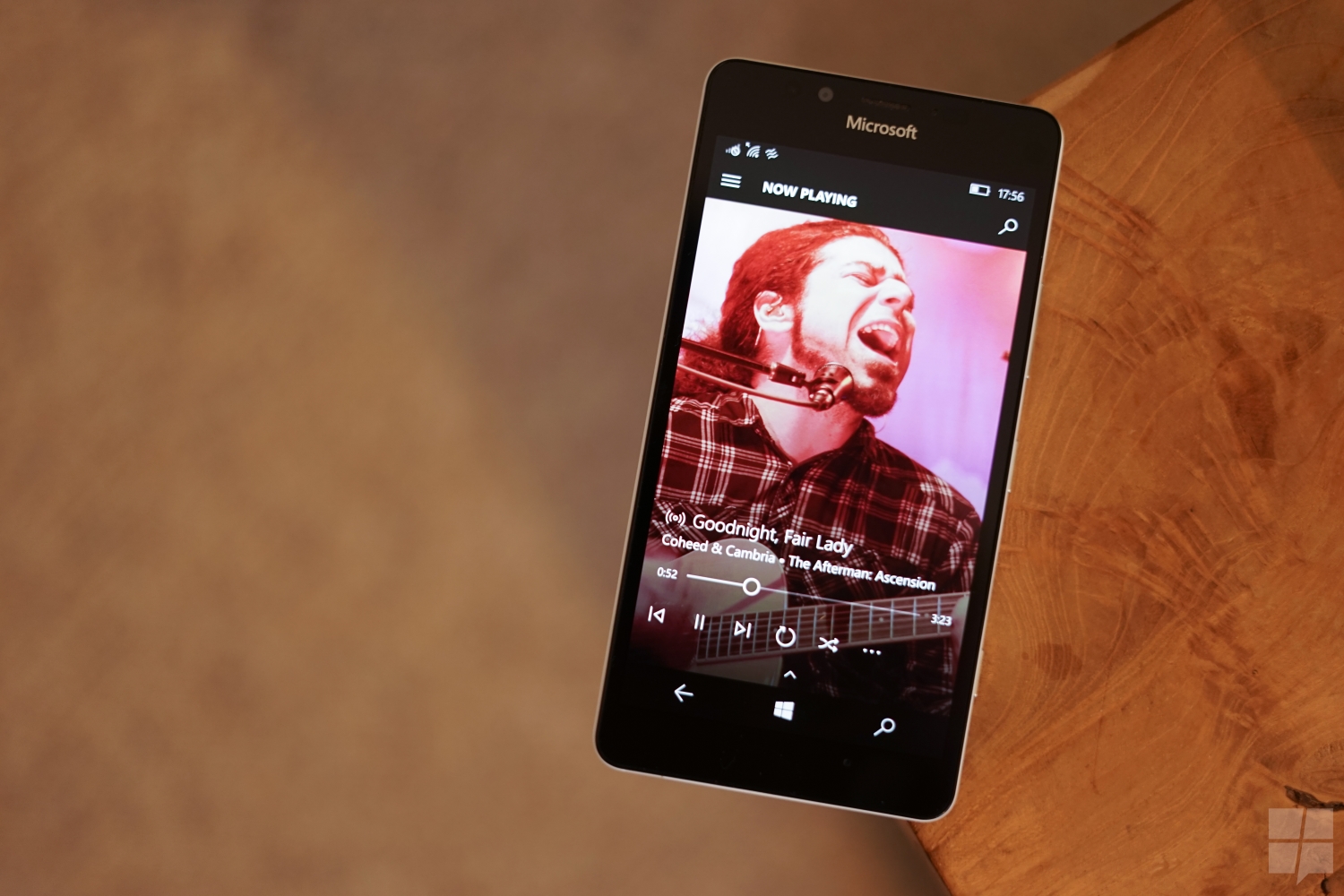 Groove Music is, for those who are out of the loop, Microsoft's music streaming service. The firm had maintained one ever since it debuted the Zune player in the late 2000s (and arguably, before then with MSN Music).The service was one of the first all-you-can-eat streaming services which popularised the concept of paying a fixed sum of money — typically $9.99 per month — for unlimited music streams and downloads as opposed to à la carte purchases. The Zune app and service was eventually succeeded by Xbox Music Pass and eventually Groove Music Music Pass.
My love-hate relationship with Groove Music started with Windows Phone 8.1 when the app/service was still called Xbox Music. While the app was previously a decent app for accessing music, Microsoft mishandled the transitional apps for Windows Phone 8.1, iOS and Android to such an extent that it was actively painful to use them. Music was — and still is — one of the most important parts of creating a good mobile experience. Microsoft's failure then to create a usable mobile experience for their music app was an indictment not just of the Xbox Music team, but of Redmond's mobile efforts in General.

With Windows 10, the firm improved over and over, and by Windows 10 and Windows 10 Mobile, Groove Music quickly skyrocketed to my most used Microsoft app, next to OneNote. Over a year ago, I praised Microsoft's efforts in this area, writing: "I can now safely say that I have changed from hating Groove to tolerating it, to actually recommending it." Even when I switched to Chromebook or used an iPhone, I still maintained a Groove Music subscription and used it on the Web and Mobile from time to time.
Objectively speaking, I understand why Groove Music had to die. The effort needed by Microsoft to make Groove competitive was too great compared to the number of customers that would buy in (Read this Windows Central post as well for a similar take). Microsoft had been in this market since 2008 if you recall, and they had attempted to use Groove to sell Windows Phones , Windows PCs, and Xboxes. It would appear to anyone but those who were unduly hopeful that if Groove was to take off, it would already have done so. As Microsoft's internal stats no doubt show, this didn't happen.
Looking back, the writing on the wall was clear. Microsoft had already stopped its focus on the service last year.The fall of 2016, I voiced my concerns and observations, noting:
Aside from the country availability, Microsoft also isn't pushing Groove on social media as much as they push other products like OneNote and Outlook. The net result of all these is that Groove Music will probably have a small but dedicated fanbase on Windows phones (due to lack of options), some on Xboxes, and some on Windows PCs (potentially with overlap). This makes me personally uncomfortable.
After being burned by Windows phone and Surface RT, I'm deeply wary of using any Microsoft product that – despite appearing to be crucial and supported – isn't getting pushed and/or actively promoted especially one which exists in the dog eat dog world of streaming media.
Microsoft's lack of attention to Groove's cross-platform penetration and product awareness make it risky to use and hard to recommend right now. It's a good service and the app it runs on is good, but Microsoft (and other large tech companies) don't have a good record of supporting apps and services used by a relative few people in the long term.
In the long run, while Microsoft did deliver further updates to the Groove app, the service was announced to be effectively dead in October.
It would be justified, and I think, at the same time alarmist to claim that Microsoft's killing of the Groove Music service means anything untoward their other consumer projects. If anything, it shows that Microsoft is fairly predictable with these things. Redmond has a history of killing unprofitable products, one that is not dissimilar to cooperate, competitors, Apple and Samsung. The latter of which, I would note, also killed an unprofitable music service. Perhaps Microsoft's sin with Groove was not that they killed it too soon, but that they held on too late.
In a different world, Microsoft's Groove Music will have been one of the standard bearers for music products and services. Mentioned in the same breath as Spotify, Google Play Music, and Apple Music. That is unfortunately for Microsoft fans, not the world we live in, and they'll have to keep on thinking and wondering the truth of what might have been.