Groove Music is Microsoft's premier music streaming service, an app that provides for a few million users on Windows, iOS, Android and the Xbox. The music service which began life as Zune nearly a decade ago and has undergone two rebrandings in the past few years has evolved from a painful to use app, to a genuinely pleasant one. Yet, with each rebranding, Microsoft's Music service began to lower in priority one way or another.
Earlier this week, I went to my local carrier store for an upgrade, an EE UK high street store to be exact. While in the store, I noted that EE was offering customers music deals for music streaming services, with Apple Music firmly being advertised as a 6 month deal for EE customers. Intrigued, I noted that EE also offered a similar 3-month deal for Google Play Music subscribers and had flyers for other music services like Deezer and Spotify. What was conspicuous by its absence (or rather, would have been more conspicuous by its presence)? Microsoft's own Groove Music service.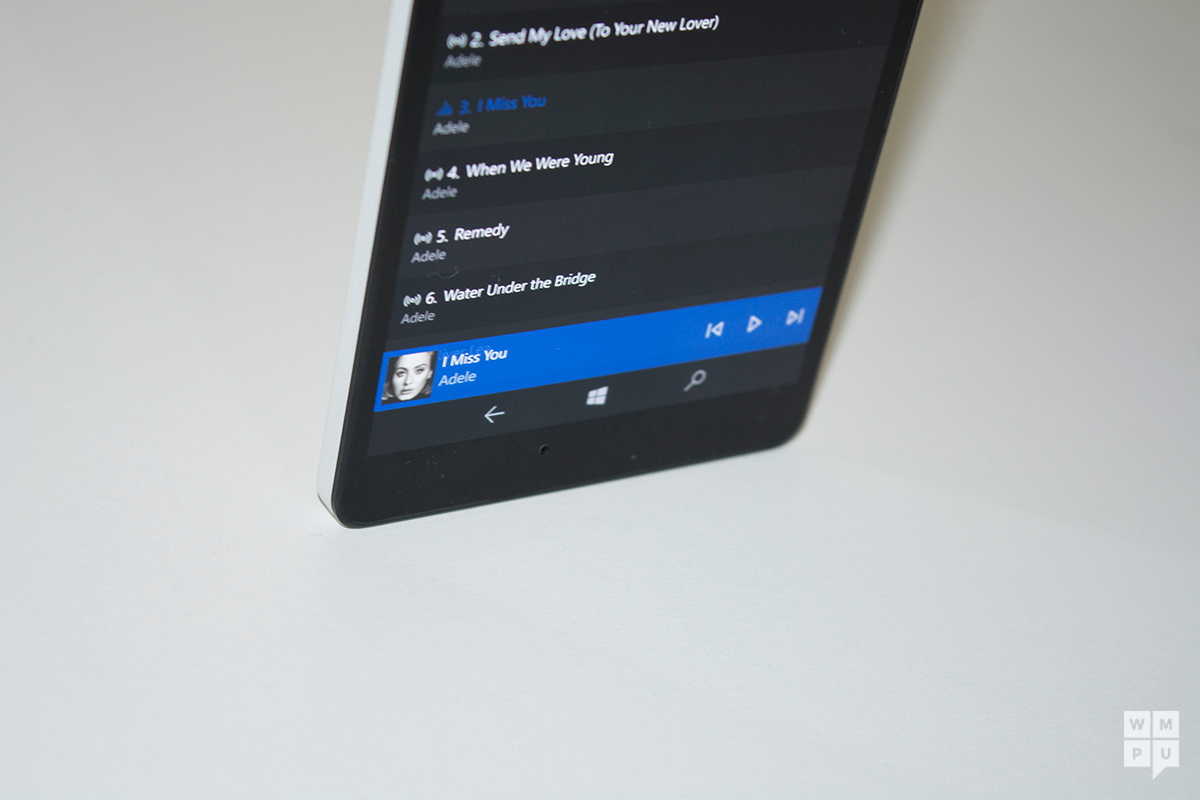 Now, while I love Groove Music on Windows and I think it has one of the best client apps for music on Windows 10, I'm also taking an objective look at Groove Music on Windows 10, as well as the platform as a whole on both iOS, Android, and others, and what I see confuses me.
Microsoft seems to have focused on building a good service with Groove – a great one even. Yet, the firm has yet to fully take advantage of this service and build upon it.
In today's computing age, the standard for building apps right now is to target iOS, Android, and the web. For apps and services Microsoft pushes like Sway, Outlook, and Skype – iOS, Android and web clients are all ready and available for use by users  who want to use them – meeting the users where they are. Groove, on the other hand, lacks decent iOS, Android and web clients.
Let's be clear, the Android and iOS clients for Groove are adequate, but they aren't up to the standard sets up by other music apps like Apple Music, Spotify, Deezer and even Microsoft's own Groove Music app on Windows.To illustrate, Microsoft introduced new features on the Windows apps like Your Groove, Curated Playlists by mood, activity and more – features which bring Groove up to par with competing services. Despite such app experiences making their appearance in the Windows apps months ago, they have yet to do so on the iOS, Android and Web apps.
As a result of this, whenever music streaming services are mentioned Groove isn't mentioned.  The media, consumers, carriers alike will talk about Spotify, they'll talk about Deezer, Apple Music, Google Play – but no one speaks for Groove. Microsoft's unwillingness to push Groove strikes me as baffling. On the one hand, the firm is spending resources to improve its client on Windows 10 – PC, Mobile, and Xbox included.
They license music from content-holders for their Groove subscribers, and they spend resources in getting curated playlists right for users. Yet they seemingly refuse to go that few steps more and make Groove Music great everywhere.
Earlier this week I carried out a poll on Twitter, reaching out both to my followers, but also to the MSPU followers – people who would be predisposed to tech and therefore more interested In trying out new apps and features and asked them "What would make you switch to Microsoft Groove?"
https://twitter.com/Mkeallison/status/775784798157758464
In this – admittedly unrepresentative poll – 49% of these potential Groove users said they would want a "Family plan". For those unaware, a Family plan is a form of subscription whereby one person – a family "head" – pays for a subscription which covers a few users at a hugely discounted rate.
In practice, this has standardised around £14.99 for 6 users a month for users of Apple Music, Google Play Music, and Spotify, so it is surely baffling that Microsoft doesn't offer the option – especially when it was set to offer rudimentary sharing features on the Xbox years ago.
In the poll, 31% of users who responded to the poll wanted to improve iOS and Android clients, which makes sense. Most people listen to music on the same clients on PCs and phones, and while Groove is good on Windows 10 PCs and Windows 10 phones, the majority of consumers make use of iPhones and Androids for their listening needs. With that in mind, it is important that Microsoft were to improve their service on those two platforms to capture the widest range of potential users. The one thing I saw come up a few times was location availability with Groove being available in 23 countries as opposed to Spotify's 50+ and Apple's 110+ countries.
This strikes me as an egregious oversight. While I am certain that music licensing isn't an easy business, one must keep in mind that Microsoft started out with month to month streaming before Spotify and Apple Music were even a twinkle in the average user's eyes. It stands to reason that Microsoft should be able to have at least double the regional availability it has now.
Aside from the country availability, Microsoft also isn't pushing Groove on social media as much as they push other products like OneNote and Outlook. The net result of all these is that Groove Music will probably have a small but dedicated fanbase on Windows phones (due to lack of options), some on Xboxes, and some on Windows PCs (potentially with overlap). This makes me personally uncomfortable.
After being burned by Windows phone and Surface RT, I'm deeply wary of using any Microsoft product that – despite appearing to be crucial and supported – isn't getting pushed and/or actively promoted especially one which exists in the dog eat dog world of streaming media.
Microsoft's lack of attention to Groove's cross-platform penetration and product awareness make it risky to use and hard to recommend right now. It's a good service and the app it runs on is good, but Microsoft (and other large tech companies) don't have a good record of supporting apps and services used by a relative few people in the long term.
Groove Music is still one of my favourite Microsoft entertainment services so I'll no doubt continue to keep an eye on it on all my devices, but before I continue to make any financial investments, I'll need to be certain that Microsoft is prepared to as well.