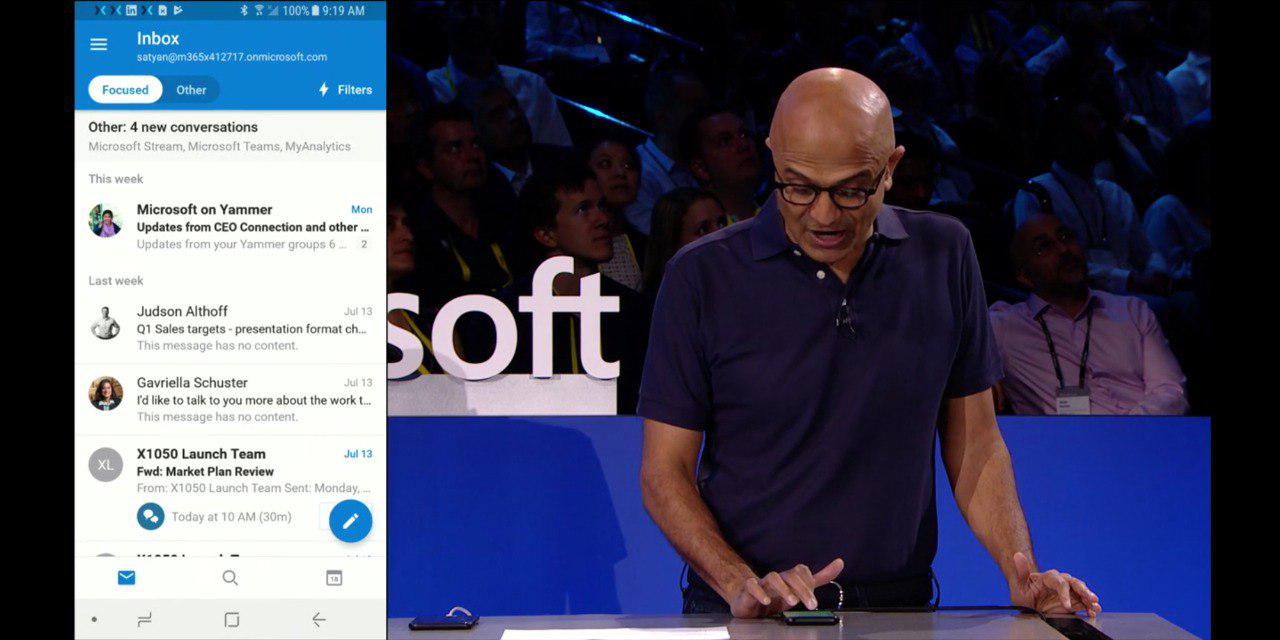 Microsoft's mobile presence is currently via a large number of apps on iOS and Android, and it is the latter which is the most welcoming environment for the Seattle company, offering the most opportunities to embrace and expand the platform by replacing the default apps with their own solutions.
At Microsoft Inspire Microsoft CEO Sataya Nadella showed off some of these apps running on his personal Android phone. He called the device an end-point for Microsoft 365, praising apps such as the Edge browser, Microsoft Launcher, Outlook, Yammer, LinkedIn, Power BI and Teams. Nadella even said Outlook was the best client for Gmail.
There have been recent rumours of Microsoft releasing their own Android device, but the handset in Nadella's pocket appears to be either a Samsung Galaxy S8 or S9, going by the navigation keys projected on the screen.
According to other rumours, Microsoft is still working on their own Surface-branded Telephone-enabled Device, and hopefully, by this time next year, Microsoft will be able to show their services running on a mobile operating system of their own design, rather than a raft of apps floating precariously on Google's platform.
Via Surface-phone.it