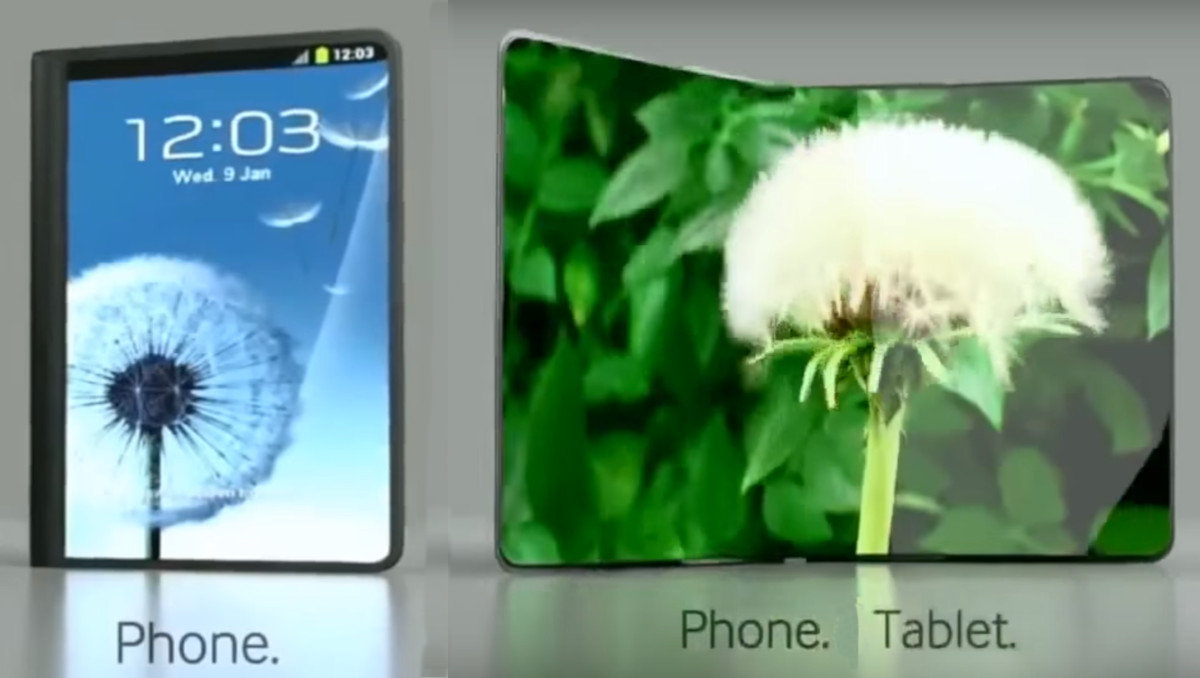 We have been following Samsung folding smartphone for some years now, ever since the company showed off the above concept in 2014.
Earlier industry reports have suggested Samsung intends to actually launch the device at the end of 2018, but now a new report from upstream suppliers suggests production will only start in November 2018, suggesting an early 2019 launch date instead, around the same time as the Samsung Galaxy S10.
Korean publication TheBell reports Samsung will merely be testing the market with the device, aiming for a production run of 500,000 to 2 million devices.
"We are aiming to mass-produce the finished products, not samples," said a representative of a partner company. "If we start to produce parts at the end of the year, the product launches are likely to be in early next year," he added.
According to TheBell Samsung has not settled on the final design yet, be it inward folding or outward folding. If inward folding the device is expected to have up to 3 OLED displays, 2 inside and one outside (as in the image above) to allow the device to be used like a standard phone without opening it.
Earlier reports have suggested the internal screen would have a 7.3 inch diagonal, while TheBell notes the screen would be more in the range of the Samsung Galaxy Note range, and not tablet-sized.
TheBell notes that longer replacement cycles are putting pressure on Samsung to release more innovative devices to stimulate demand, but also warns that a folding smartphone is likely to be the last major innovation of the smartphone form factor.
We reported earlier that Huawei was racing Samsung to deliver a folding smartphone before the Korean giant, so we may see a device in the market, albeit in limited numbers, even if the Samsung device is delayed.
See Samsung's concept video showing off what such a device could look like below:
Via Pocketnow.com