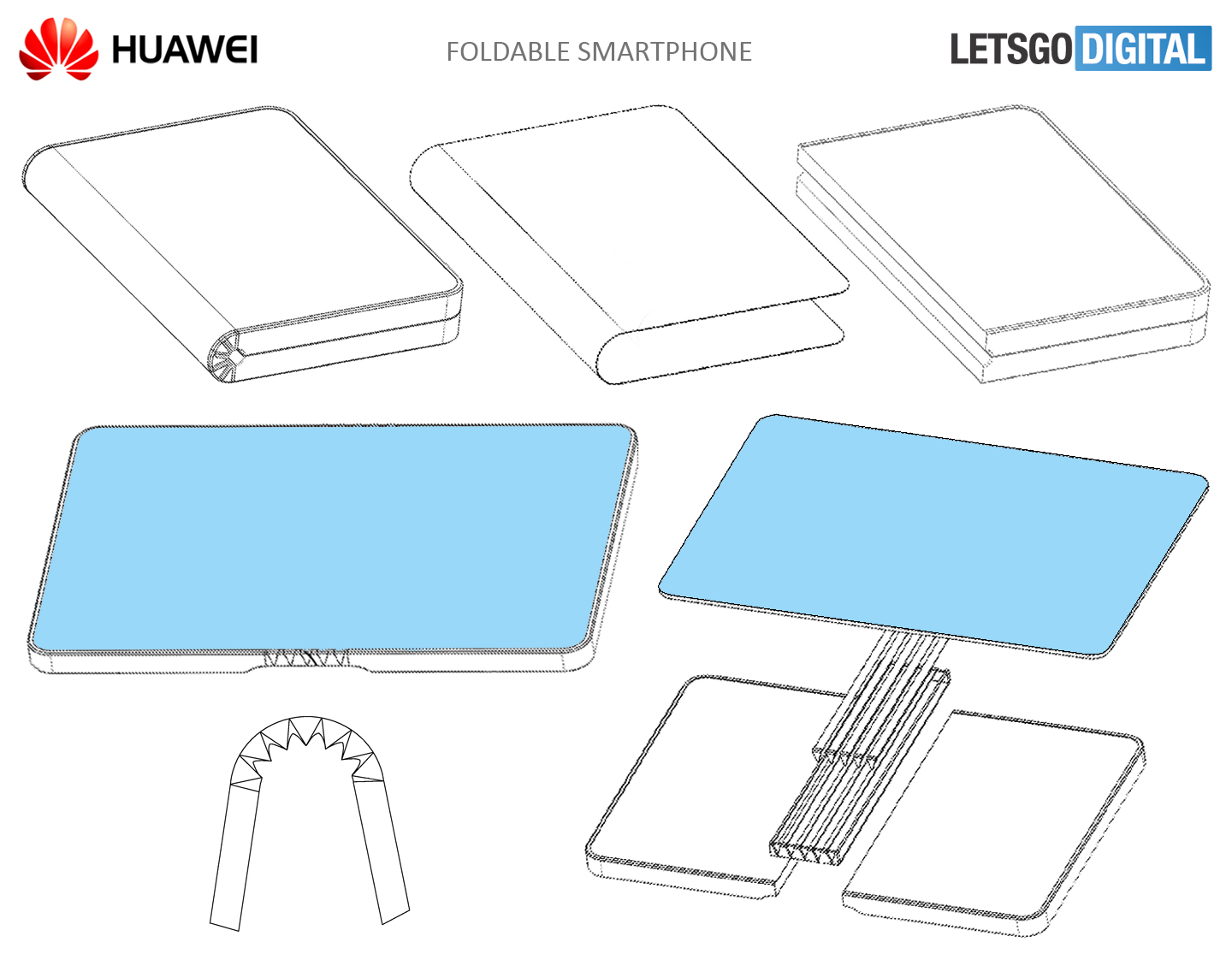 We recently reported on a patent by Huawei for their version of a folding screen smartphone (above) and now the Chinese ETNEws reports that the company is working on make the device a reality this year in an attempt to beat Samsung to the title of having the world's first folding screen smartphone.
ETNews reports that Huawei has recently signed a confidentiality agreement with domestic and foreign parts and materials companies with the aim of delivering the handset by November this year.
Huawei Shanghai Research and Development (R & D) Center chief technology officer (CTO) is leading this project directly, and the device will have an inward-folding design. The handset may be one of the first 5G devices and would be primarily for testing the market before releasing a follow-up handset for wider distribution.
A member of the development team is reported to have said "We feel strongly that we would reverse the market dominance with the release of the folding smartphone, which is more complete than Samsung Electronics. Unlike Samsung Electronics we are deeply concerned about UX."
BGR has this video of a prototype device with an inwardly folding screen (not the rumoured device) and the immediate issue appears to be that you need to fold the device open to get anything done, which is not exactly an example of a good user experience design.
Huawei is attempting to establish themselves as a premium brand like Samsung.  Do our readers think this device will help them achieve it? Let us know below.