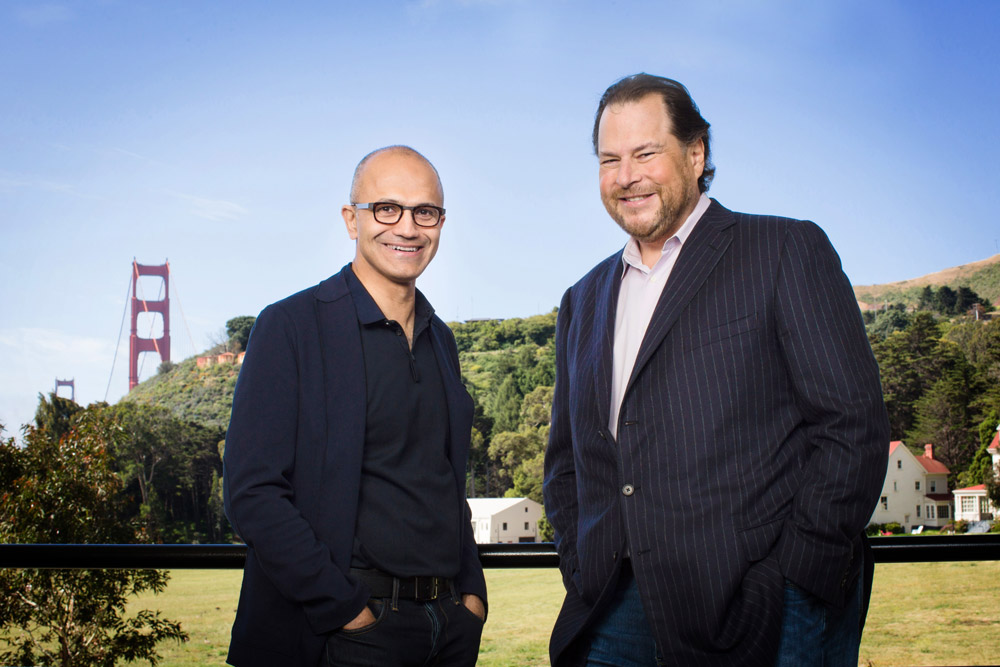 Earlier today, Microsoft announced that the European Commission cleared its $26.2 billion acquisition of LinkedIn. The LinkedIn acquisition is definitely one of the fascinating acquisitions Microsoft made since the acquisition of Nokia, but there's been a bit of controversy related to the acquisition.
As you may already know, Microsoft was in a bidding war with Salesforce, Facebook, and even Google for LinkedIn. However, the software giant ended up buying LinkedIn for $26.2 billion — and Salesforce certainly wasn't happy about that. The company's CEO, Marc Benioff was a close friend of Satya Nadella and both of the companies have been working together recently as well — but Benioff slammed Microsoft after the company apparently planned on preventing rivals from accessing LinkedIn data. As a result, there was a bit of uncertainty regarding whether the European Commission will clear the LinkedIn acquisition or not.
Thankfully, for Microsoft, as the acquisition has been cleared today, the acquisition should close pretty soon. Following the announcement, the folks at Business Insider reached out to Salesforce regarding their comment on the acquisition. In response, a Salesforce spokesperson stated that the company wants antitrust regulators to be "vigilant" with Microsoft considering Microsoft's "history and existing monopolies." Here's the full statement:
"Given Microsoft's history and existing monopolies, it will be necessary for antitrust enforcement agencies to be vigilant to ensure that Microsoft operates in a manner that promotes competition, rather than stifles it. As AI, machine learning and other technologies continue to advance, questions around access to critical datasets will only become more important and Salesforce will continue to share its views with regulators and policymakers around the world about the ways in which access to data is emerging as a key issue in competition policy."
The data from LinkedIn is quite substantial for both Microsoft and Salesforce for their CRM businesses. Microsoft Dynamics will likely benefit quite a lot by utilizing the data from LinkedIn, but the company will likely be able to use the data to improve its artificial intelligence and machine learning technologies as well. It's clear Salesforce isn't happy with Microsoft after the LinkedIn acquisition, so it'll certainly be very interesting to see what happens next between these companies — especially considering the fact that they were working really closely just a few months ago.