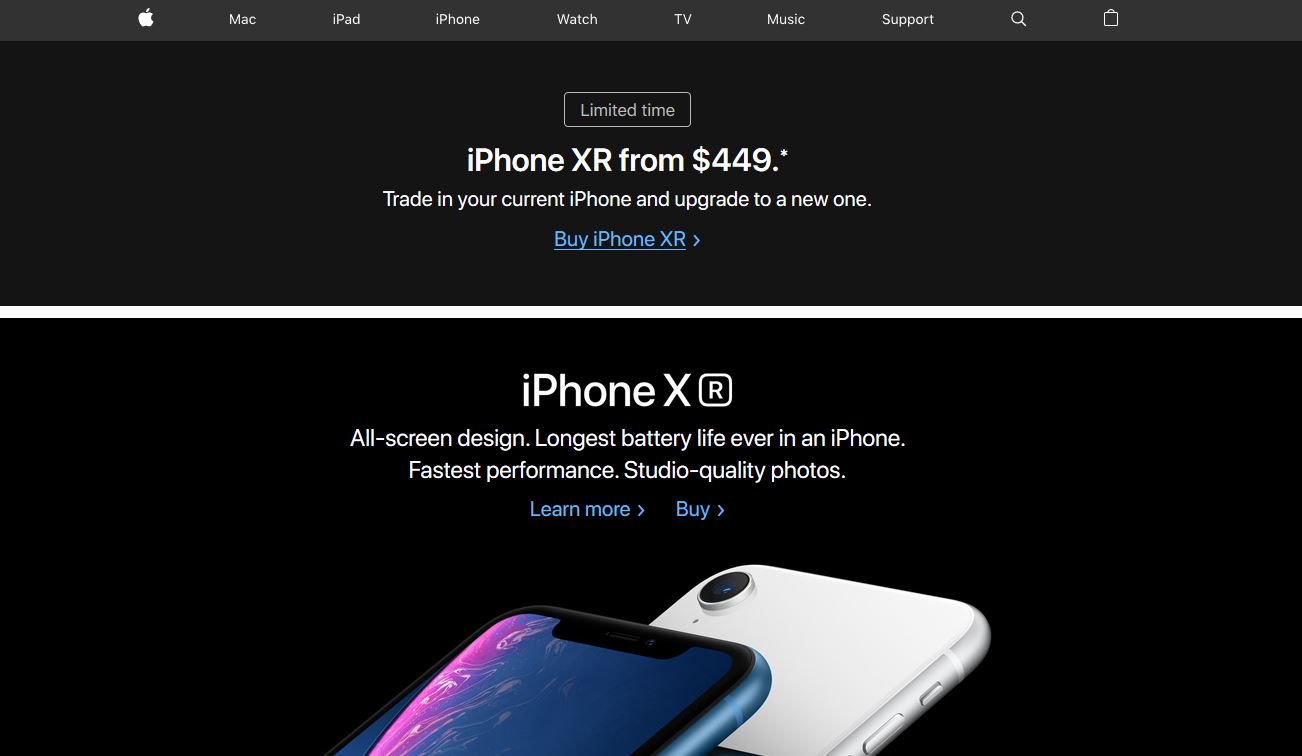 During its last financial reports call, Apple announced that it will stop reporting iPhone unit sales from next quarter. Since then, Apple has lot about fifth of its market capital allowing Microsoft to become the most valuable company in the world. For the first time, Apple started offering discounts to carriers to boost iPhone XR sales, about a month after the device launched. Today, Bloomberg reported that Apple has moved some marketing staff from other projects to work on increasing sales of the latest iPhone models. Bloomberg mentioned this move as a "fire drill," and a possible admission that the devices may have been selling below some expectations.
Apple has now also added a banner ad on its own home page to promote iPhone XR. The banner ad says you can get an iPhone XR for $499* for a limited time. Apple has tried its hand in deceptive marketing here. An actual iPhone XR costs $799 and you need to trade-in an iPhone 7 Plus in good working condition to get iPhone XR for $499. Apple has also started offering a limited-time promotion that increases the trade-in value of older iPhones by an additional $25 to $100.
It will be interesting to see the iPhone XS and XR sales trajectory in the coming months, especially after the holiday period. In February, Android OEMs including Samsung will unveil their flagship devices at MWC. These launches could further dent iPhone sales next year.
Source: Bloomberg