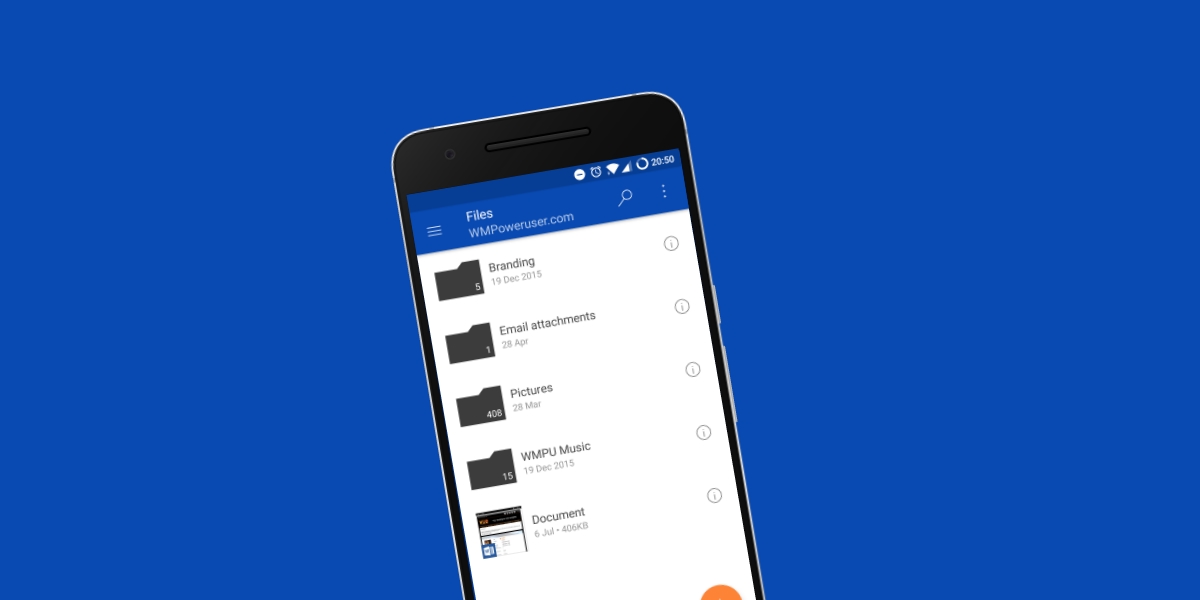 Microsoft's OneDrive is the firm's online cloud storage which allows users to sync their data between devices. On mobile devices however, the service has evolved into another photo storage option which competes directly with Apple and Google Photos, with Microsoft offering various features aimed at photo organization.
Now on Android Microsoft's OneDrive team is testing a new feature aimed to help you conserve your storage on your device.
The feature is called "clean up space" and will alert users who have more than 1GB of photos and videos on their devices that they can automatically upload them to OneDrive and delete them from your device.
From the blog post on Google +:
  Prepare at least 1GB of photos/videos to upload on your device (either by already having them on the device or by taking a bunch of new ones)
 Sign into OneDrive and enable auto upload. The App will automatically begin to look for the photos on your device and back them up to the cloud.
 A notification should appear on your device offering to "Clean up space" on your device. Tap "Yes" under the notification to free up the space on your device, otherwise tap either "No" or "Never".
 Sit back and relax, you now have more space on your phone for the things you need and your memories are safely backed up to OneDrive!
OneDrive is available for Android via the Google Play Store, but you'll need to be enrolled in the beta to get access to this by following this link here.
Are you a fan of OneDrive's photo organization features? Let us know in the comments below.