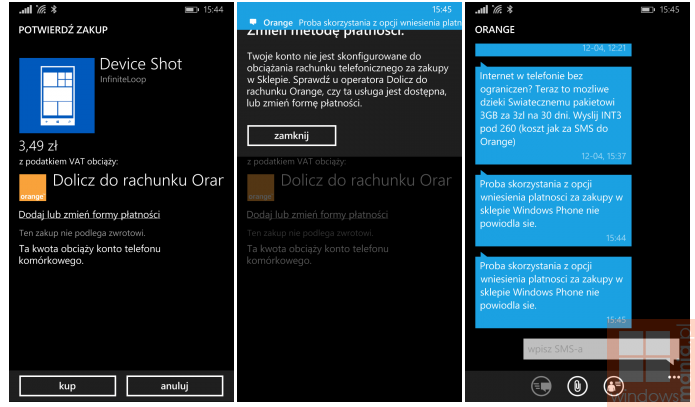 Carrier billing is a great feature, and is often the only way less advantages consumers can purchase digital items such as apps and music.
Microsoft recently announced that they have agreements to bill digital goods to the phone bills or credit of Windows Phone users in 81 countries.
Now we can add one more, as WindowsMania.pl reports that Orange Poland is now also offering the service.
Carrier billing increasing total paid transactions by 8x per month in emerging markets and 3x in developed markets, helping the average windows phone user install 122 apps on their device each.
Is carrier billing a service our readers use?