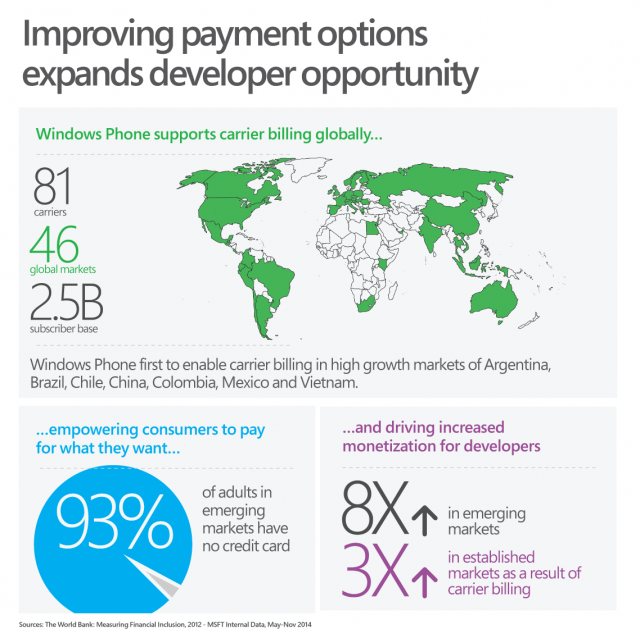 Carrier billing has always been a major focus of the Windows Phone Store team, with the number of carriers supporting the service constantly increasing.
In a blog post Microsoft revealed that carrier billing for the store is now available on 81 carriers in 46 countries, including the biggest carriers in the world, with a total of 2.5 billion subscribers.
Carrier billing, which sees Store transactions taken from phone credit or added to your monthly phone bill, increasing total paid transactions by 8x per month in emerging markets and 3x in developed markets.
In some regions the Windows Phone store is the only one which supports carrier billing, including Argentina, Chile, Columbia, Mexico and Vietnam, allowing the vast majority of consumers in emerging markets without credit cards to still purchase digital items such as apps and music from the store.
Microsoft also supports a very wide variety of payment sources including PayPal, Alipay and even Bitcoin, and Microsoft notes, due to their efforts, the average windows phone user downloads 122 apps each and has seen an 87 percent increase in monthly sales year-over-year.
Read more about how Microsoft connects developers and consumers in their blogpost here.