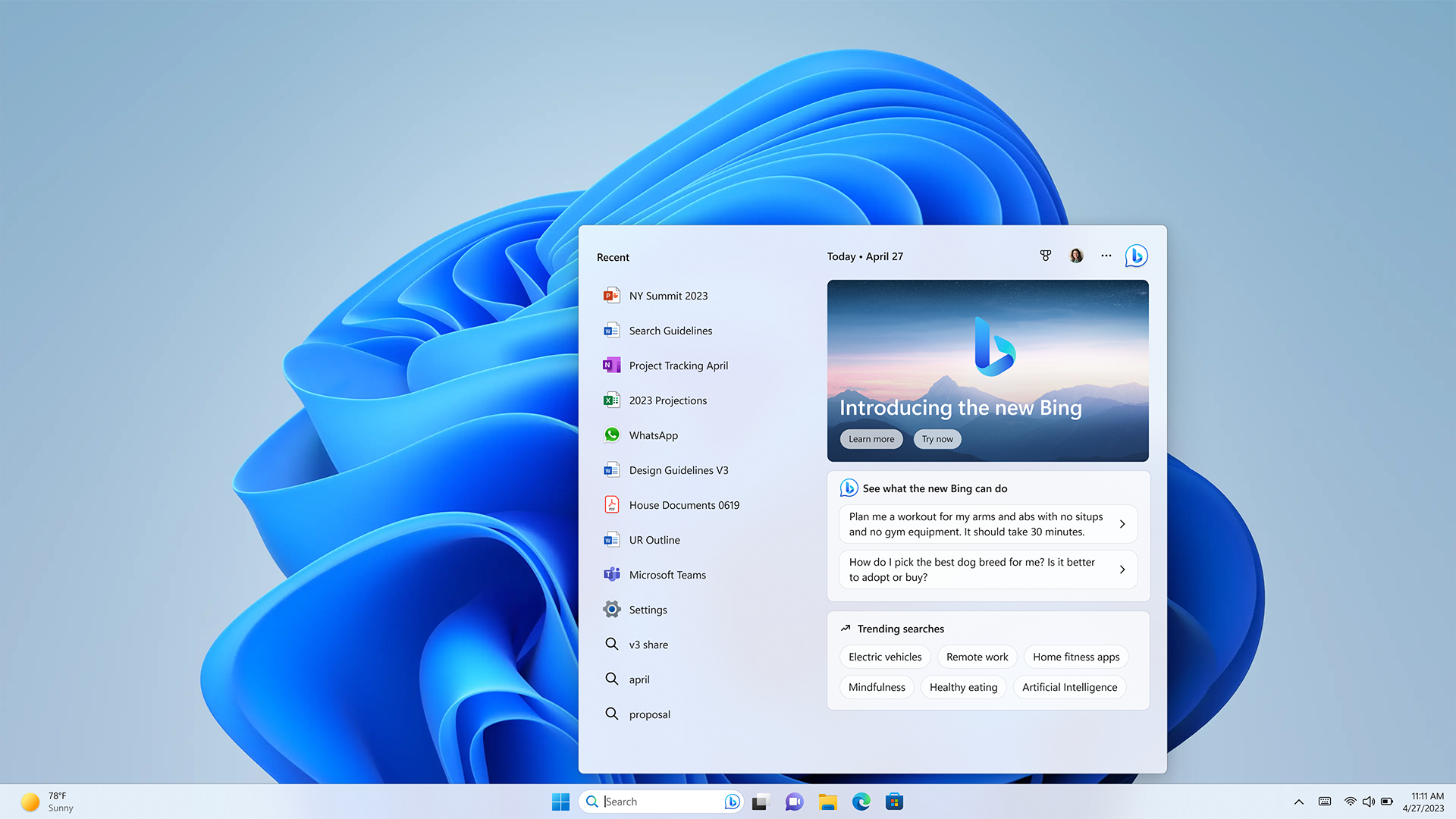 Microsoft has found a way to expose its Windows users to the new ChatGPT-powered Bing. In its recent rollout of Moment 2, the company introduced the new AI search capability by putting Bing directly on Window's new taskbar search box, giving them one-click access to intelligent searching.
Microsoft continues to invest a lot in OpenAI and its creations. First of its products that received the bump using AI is Bing, which now offers intelligent search and a chatbot that caters to conversational search queries. The Redmond company plans to use the newly revamped search engine to boost its ad business, wherein the company reportedly started introducing to ad agencies weeks ago. Apparently, part of this plan includes broadening the reach of Bing to more users and Microsoft has to make that possible. With this, it recently injected the new Bing into the taskbar search bar of Windows 10 and 11.
Windows users will notice the logo of Bing included in the search bar, which, when clicked, will display a big banner announcing the improved search engine. There are also suggested queries and commands, including story compositions and code generation. However, it is important to note that the feature only serves as a launcher for Bing and not as a direct intelligent search in Windows. Nonetheless, introducing the enhanced product to its customers this way is undeniably an effective strategy for Microsoft.
The move is part of Microsoft's continuous effort to fight Google, which currently dominates the search engine market worldwide. Despite this, the rival recently unveiled its own AI creation called Bard, which unfortunately committed its first mistake during its product demo.
Meanwhile, since the introduction of Bing in the Windows taskbar directly launches the Edge browser, Mozilla might find it harder to keep up with browser market competition. Back in September 2022, it can be recalled that Mozilla said consumers are "deprived" in terms of browser choices due to the influence and tactics of browser-owner tech giants, such as Microsoft, Apple, and Google.
Despite that, it is important to add that in 2021, Mozilla seemed to consider embracing Bing as its default search engine via its SUMO search experiment that made Bing the default search engine of 1% of its desktop user base. According to a report at that time, the move could be the preparation for Mozilla's switch to Bing as its default search engine. To recall, Firefox's default search engine is still Google. However, this deal between Mozilla and Google is ending this year, which Microsoft could take advantage of to further boost the reach of its Bing search engine.