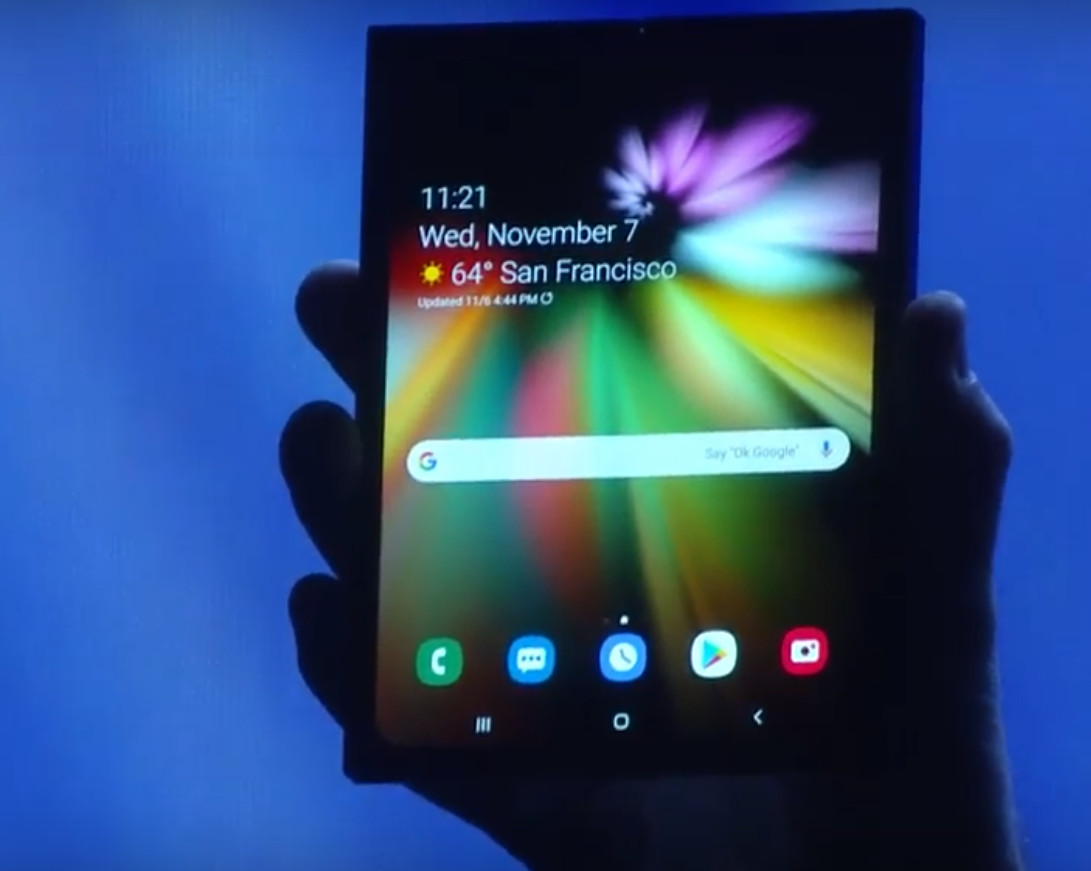 At Samsung's developer conference, the company showed off their folding phone prototype but did not reveal exactly what the final product will look like, when it would arrive, how much it will cost, or even what it will be called.
Those aspects are however slowly being clarified, with the latest being a report from Wall Street Journal which gives us more insight on the name and arrival date.
In an article about the coming Samsung Galaxy S10 Wall Street Journal notes:
Separately, Samsung is also set to release early next year its first ever foldable-screen device, which opens like a book and boasts a 7.3-inch display. Internally, Samsung executives are debating the foldable phone's name, with 'Samsung Flex' and the 'Galaxy Flex' emerging as two candidates, though the decision is far from final, according to a person familiar with the matter.
The name is consistent with a trademark for the folding screen, the Infinity Flex, which was granted last month in USA.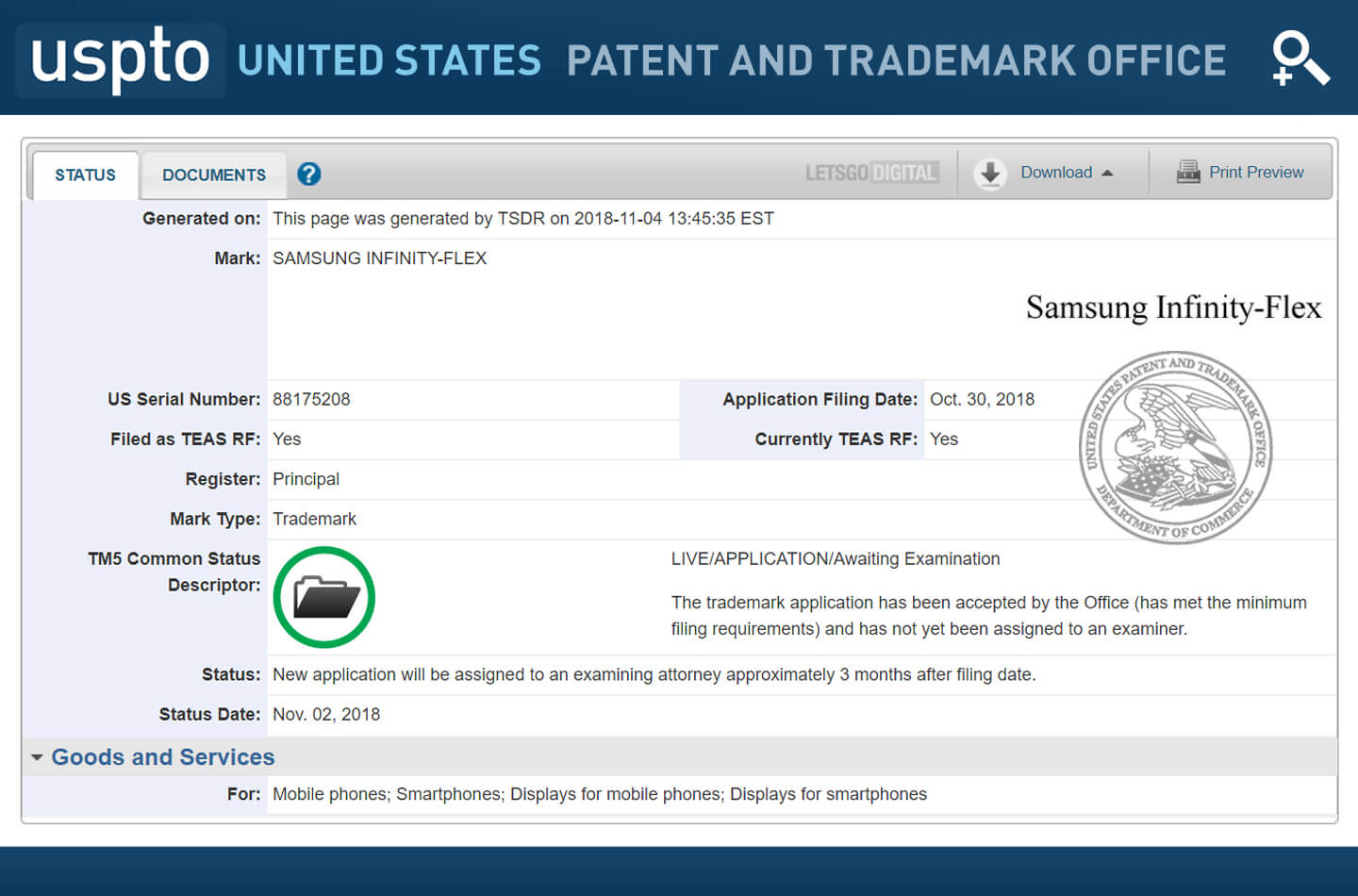 According to the WSJ, the handset will arrive "early next year" which is code-name for the first quarter. We have earlier heard it may cost around $1700 and that Samsung expects to sell at least 1 million units.
According to SamMobile, the device will have up to 512 GB of storage and will be offered in Black and Silver.
Read more about the specs here.
Via BJR